Strippers sue Washington State to prevent their identities from being released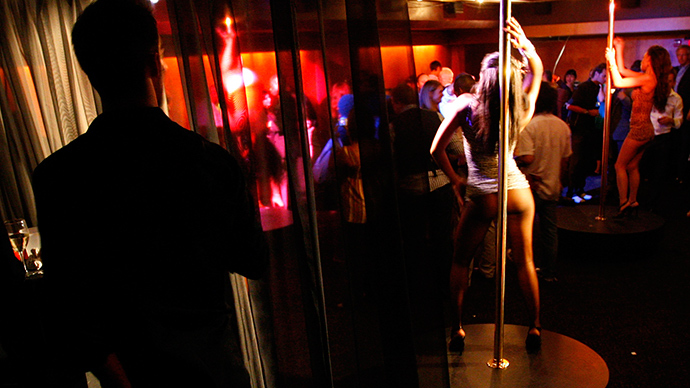 Exotic dancers at a Washington strip club are suing to prevent officials from releasing their names and addresses due to a public records request. Because most strippers are required to have an 'entertainer's license', their identities are on the record.
Two 'Jane Does' filed the complaint against Pierce County on Tuesday, on behalf of about 70 dancers and managers at Dreamgirls at Fox's, as well as any former dancers. They are asking county officials not to release copies of their business licenses ‒ and thus real identities ‒ to a man who has filed a public records request for that information.
Gilbert H. Levy, an attorney for the dancers, acknowledged that the information can legally be released under the state's Public Records Act, but that the entertainers have free-speech, privacy and safety interests in keeping the licenses and their true identities confidential.
"It's a unique occupation and it's a controversial occupation," Levy told the Associated Press. "Some people like nude dancers, and other people for religious or for other philosophical reasons don't. There's some stigma attached to the occupation, and most dancers for personal privacy reasons and safety reasons, don't want the customers to know who they are outside of the club."
The request from David A. Van Vleet for copies of all adult entertainment licenses on file for Dreamgirls at Fox's did not list a reason for the filing. Elizabeth Nolan Brown at Reason.com speculated that "it's entirely likely the person who wants this information is a crazy stalker or an anti-sex nutjob. Maybe both. Maybe merely a blackmailer or a 4chan-er. At any rate, it's hard to imagine many non-nefarious reasons for requesting personal information on a wide swath of individuals in a sensitive job."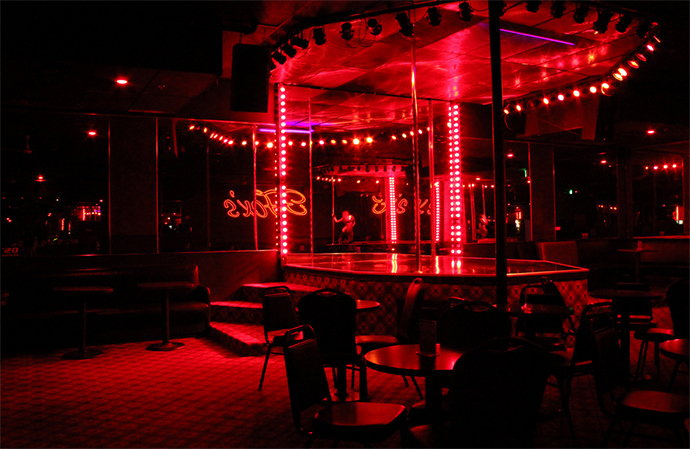 One of the Jane Does said she has a distinctive name, and that she feared her information could be used on the internet to find out her other job, information on her young daughter and her address and phone number, according to the News Tribune.
"I feel I could be harassed by Mr. Van Vleet or other people with nefarious intentions, and that I could suffer the loss of my other job and relationships because of the disclosure," the dancer said.
Reason.com, which opposes many occupational licenses because "it's often based on little more than protectionism for those already in an industry… [and] it further bloats the regulatory state," has come out against the need for adult entertainment licenses.
"It can make people's private information a matter of official record, and thus fair game for public records requests," Brown wrote. "In some industries, such as those involving adult entertainment, you can see how this may get a little touchy."
Kelly Holsopple, a former stripper and the co-founder of the Metropolitan Coalition Against Prostitution in Minneapolis, Minnesota, went even further, outlining the prevalence of stalking by customers at strip clubs in a 1998 research paper entitled, 'Stripclubs According to Strippers: Exposing Workplace Sexual Violence'.
"Men associated with stripclubs repeatedly attempt to contact the women against their wishes. Strippers are followed home and stalked by stripclub customers," she wrote. "Customers telephone, write letters, send gifts, and follow the women around against their wishes."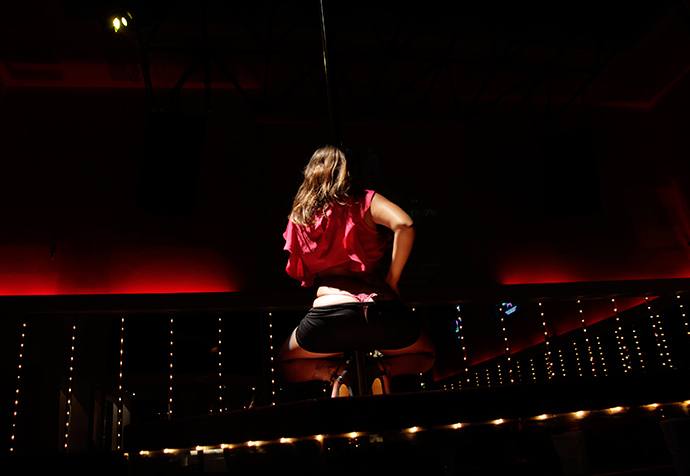 "Women recount stories of catching customers following them to fitness clubs, parks and lakes, day care centers, and even lesbian bars. They describe times when customers have broken into their homes and taken underwear, hairbrushes, and family photographs," Holsopple continued. "Women say that other customers have used their jobs at the telephone company or within the criminal justice system to target the women."
Pierce County Auditor Julie Anderson said she had not seen the lawsuit, but that absent a court order, her office planned to release the information to the requester next week.
"It's not our job and should not be our role to interpret what the requester's intentions might be," Anderson said.
That assessment was discomforting to David Ward, a women's rights attorney. "The very fact that you know somebody has requested this information if terrifying in and of itself," he told KOMO News.
Anderson said that after determining the licenses were public under state law, her office notified the 125 license-holders that the information was about to be released, which prompted the lawsuit. The licenses include stage and legal names, height, weight, eye and hair color, date of birth, signature and a color photo, the News Tribune reported.
"Given the nature of the work performed by these people, I opted to give them a heads-up," Anderson told the paper.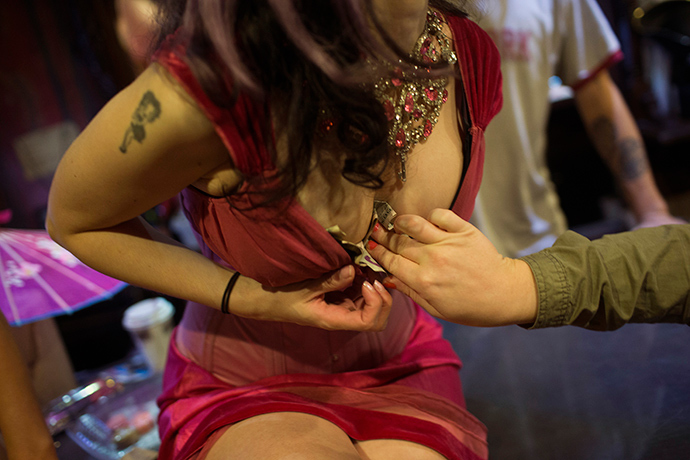 Last year, a man who was in jail at the time, Robert Hill requested hundreds of documents about local dancers, KOMO News reported. Hill claimed he was legally entitled to know what the dancers look like and potentially where they live. In February 2013, Pierce County Superior Court Judge Ronald Culpepper permanently blocked the inmate from receiving the license information, according to the News Tribune.
Ward believes a loss of privacy ‒ even through public records ‒ has a chilling effect, and said it could lead to stalking or worse. "There's no way to know when it's going to happen and there's no way to know when it's stopped," he added.
Brown agreed. "There's just no reason these women's identities should be a matter of public record in the first place," she wrote. "There's no reason city or county or state governments need a stripper database."
The lawsuit comes less than three weeks after Facebook said it will change its policy that required people to use their real names – not aliases – on the social networking site, causing major privacy concerns for many in the LGBTQ community, as well as political activists and victims of domestic violence. When making the about-face after meeting with a group of well known drag queens, the company also apologized to the community after hundreds of accounts were blocked for using stage names on Facebook.
You can share this story on social media: