Texas strip club sues city over First Amendment violations
Published time: 9 Jul, 2012 21:17
Edited time: 10 Jul, 2012 01:17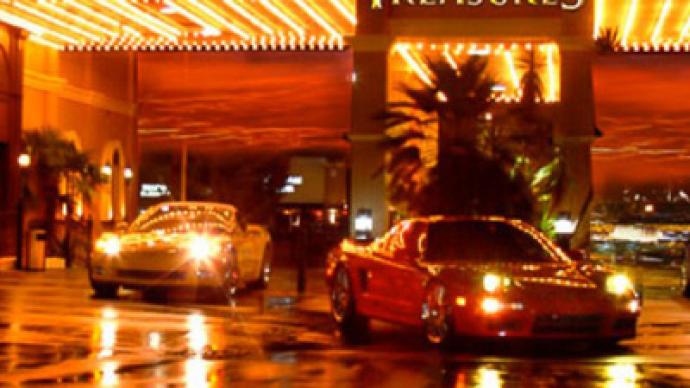 An adult entertainment venue in Houston, Texas has filed a lawsuit against the local government because they say the city's police department has harassed the club's employees for more than a decade.
D. Houston, Inc., the owner of Treasures Houston Club, filed a lawsuit in US District Court against the city of Houston last week in an attempt to hold local leaders responsible for what the management calls years' worth of First Amendment violations.
According to the 18-page court document, the city has been unfairly aggressive with its attempts to shut down the local gentlemen's club. Attorneys for the plaintiff have provided evidence that the Houston Police Department has arrested entertainers at Treasures a total of 141 times over the years, yet 130 of those cases were dismissed. Of the remaining 11 cases, every single one has ended in an acquittal.
Earlier this year, city officials filed a suit against Treasures in an attempt to shut it down. Houston City David Feldman said in a statement at the time that "The Houston Police Department has made numerous arrests for prostitution and drugs," but failed to address the force's far-from-perfect track record with convictions.
"[E]vidence of human trafficking makes this place especially abhorrent," Feldman told the press after introducing the lawsuit in May 2012. Treasures attorney Al Van Huff told the CUltureMap website at the time, "That's absolutely ridiculous," and former Houston Chronicle reporter stripper Sarah Tressler also dismissed the charges as ludicrous.
In addition to the city itself, Assistant City Attorney Nirja S. Aiyer and Houston police officer Matthew Dexter are named as defendants in the latest suit.
"This is an action for money damages, declaratory judgment and injunctive relief for violations of equal protection, due process and free speech for conspiracy to interfere with civil rights and obstruction of justice," Casey Wallace, attorney for the club's owner, says in a statement issued Friday.