Another Secret Service SNAFU: Fake congressman sneaks backstage at Obama event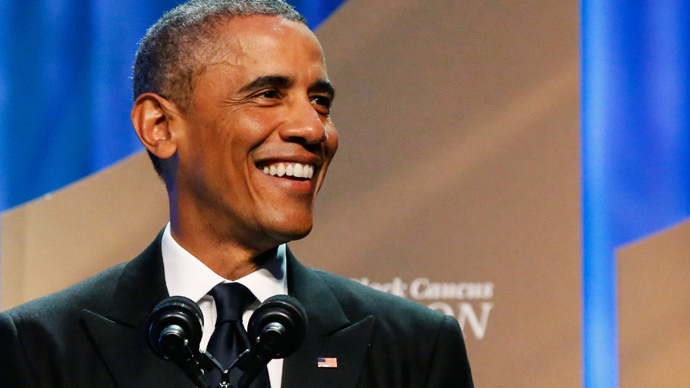 In what is just the latest example of a Secret Service "situation normal, all f**ked up" presidential security breach, a man pretending to be a congressman snuck into a secure backstage area at an event where President Barack Obama was speaking.
On Saturday, just days before the head of the US Secret Service resigned over a series of scandals, the impostor gained access to the backstage area where several members of Congress were gathered. The incident occurred during or just after Obama gave a speech at a Congressional Black Caucus (CBC) event at the District of Columbia's convention center on Saturday, Bloomberg reported.
The CBC members were preparing to take pictures with the president, an official told the news organization. The unidentified man told agents he was Rep. Donald Payne Jr. (D-NJ). A member of the White House staff realized the impostor wasn't Payne, and a second staffer asked him to leave, which he did without incident. He was not detained, the official noted.
Secret Service spokesman Brian Leary said the agency did its job, as everyone who attended the dinner at the Walter E. Washington Convention Center was screened.
"This guy went through security, fully screened," he told Bloomberg.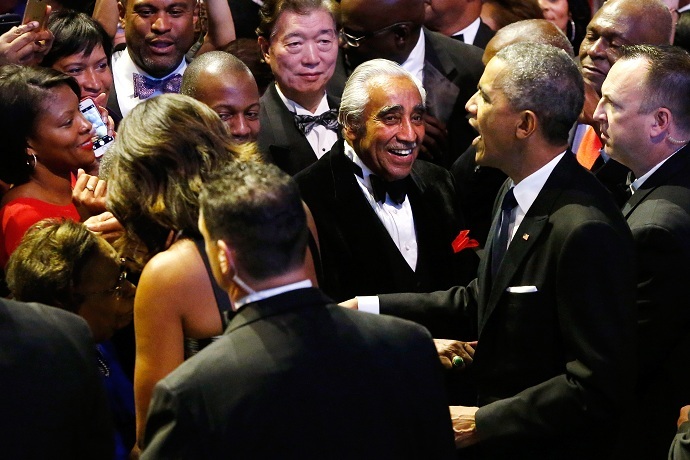 Including Saturday's incident, there have now been at least four presidential security breaches in less than a month. Now there are "pervasive but unsubstantiated fears in the black community that President Obama's protection is worse because of his race," New York Magazine reported.
"It is something that is widespread in black circles," said Rep. Emanuel Cleaver II (D-Missouri), an African-American who told the New York Times he has been approached repeatedly by voters expressing such a concern. "I've been hearing this for some time: 'Well, the Secret Service, they're trying to expose the president.' You hear a lot of that from African-Americans in particular."
@ArthurA_P@Slate Wow. Are we sure the #SecretService isn't actually working for the #GOP ?

— Verble Gherulous (@VerbleGherulous) October 3, 2014
The agency denies that the security lapses are related to the color of the president's skin, his political party, or anything else.
"The Secret Service is committed to protecting the first family and the president at all costs," said Ed Donovan, a spokesman for the agency. "We recognize that protecting the president is a sacred trust we have with the American public and that they place in us. It's never mattered to the service who the president is because we recognize that trust."
But that trust is quickly waning. Secret Service Director Julia Pierson took intense criticism for her agency's responses ‒ or lack thereof ‒ during a House Oversight Committee hearing on Tuesday. She admitted that there have been 16 fence-jumpers in the past five years, including six just this year. Along with the four September breaches, details of previous protection lapses have also made their way into the news.
#Teens: Did #anime brainwash this #WhiteHouse fence-jumper? #Pokemon#Pikachupic.twitter.com/d0mZ7NsOF6

— GOP Teens (@GOPTeens) October 3, 2014
On September 11, Jeffrey Grossman, a 26-year-old New York man with mental disabilities, was detained for trespassing after he climbed over the White House fence. Just five days later, an armed man who has been convicted of assault and battery three times was somehow able to slip past the Secret Service and ride in an elevator with Obama at the Centers for Disease Control and Prevention in Atlanta, Georgia. The unidentified private security contractor took photos and videos of the president, and did not listen to Secret Service agents' orders to stop.
On September 19, knife-wielding Omar Gonzalez – a 42-year-old decorated Iraq war veteran – scaled the fence around the White House, made it across the expansive grounds to the North Portico entrance, and entered the executive mansion. The Secret Service initially said that the man, who suffers from post-traumatic stress disorder, was quickly apprehended and arrested. On Monday night, however, the Washington Post reported that Gonzalez made it much further into the White House than previously believed, overpowering at least one agent and ending up all the way in the historic East Room before being caught.
Temporary barrier stands outside the White House 2 weeks after intruder jumped the fence. http://t.co/VlV4Uq2oLbpic.twitter.com/7Lmc0UIwK9

— 99.1 WNEW (@WNEW) October 3, 2014
On Monday, the Post also revealed new details of a November 2011 incident in which a gunman named Oscar R. Ortega-Hernandez parked his car directly south of the White House and fired a semi-automatic gun at the building. At least seven bullets struck the mansion's upstairs residence, 700 yards away. Although Secret Service agents initially rushed to respond, they quickly received a radio order: "No shots have been fired… Stand down." There was no immediate investigation, and it wasn't until four days later that the agency realized the building had been hit, after a housekeeper noticed the damage. Neither Obama nor First Lady Michelle Obama were informed until after the bulletholes were discovered.
Pierson resigned on Wednesday, and Secretary of Homeland Security Jeh Johnson appointed Joseph Clancy – a former Secret Service agent in charge of the presidential protective division – as interim director of the agency.