Washington DC shooting: LIVE UPDATES
A car chase that started near the White House ended on Capitol Hill in Washington, D.C., Thursday, as police shot and killed the unarmed 34-year-old driver just outside the Capitol Building. Two law enforcement agents were injured in the pursuit.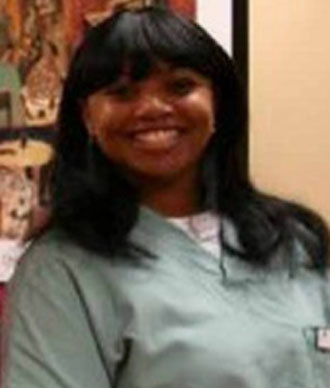 Friday, October 4

03:22 GMT: Miriam Carey, driver in Thursday's car chase in Washington, D.C., suffered from post-partum depression after the birth of her daughter Erica just over a year ago, Carey's mother told ABC News.
"She had post-partum depression after having the baby" last August, said Idella Carey.  "A few months later, she got sick. She was depressed. ... She was hospitalized."  

"I would never in a million years believe that she would do something like this," said Dr. Steven Oken, Carey's boss for eight years.  
Both authorities and at least one neighbor said Carey suffered from mental illness, according to ABC. 
The apartment building where Carey lived in Stamford, Conn., was evacuated Thursday evening as police surrounded the home while waiting for a search warrant from Washington, ABC reported.
02:50 GMT: Carey was born and raised in Brooklyn, N.Y., The Washington Post reported. She graduated from Hostos Community College in the Bronx with an associate's degree in dental hygiene, and from Brooklyn College in 2007 with a bachelor's degree in health and nutrition science.

"She was really just a sweet and nurturing person," Sara Vega, a former schoolmate of Carey's in Brooklyn, told the Post.
Carey moved to Connecticut for "a better life," one friend said. "The neighborhood we both grew up in wasn't the greatest, and she always talked about getting out."
Carey had four sisters, including one who was a longtime police officer in New York.
02:23 GMT: MedStar Washington told DCist the officer injured during the high-speed chase on Capitol Hill has been released from the hospital.

02:17 GMT: The New York Times reported that after crashing into a barrier along Constitution Ave. near the US Capitol Building, the unarmed Carey stepped out of her car and was shot, though she also may have been hit in the midst of the car chase.

Authorities took her to a local hospital where she was pronounced dead. Identification was difficult "because of the extent of her injuries," the Times wrote.
02:10 GMT: Carey was a dental hygienist in Stamford, Conn. She worked for periodontist Dr. Brian L. Evans in Hamden, Conn., until around a year ago, the New York Times reported.

Evans said he believed Carey had suffered a significant head injury during the year she worked for him. He also said Carey had "a bit of a temper," but "nothing unusual, nothing that would ever lead us to think she would ever do anything like this."

Thursday, October 3
22:55 GMT: NBC4 in Washington reports the driver has been identified by law enforcement as Miriam Carey.

22:28 GMT: Congressman Michael McCaul, chairman of the House Committee on Homeland Security, has told CNN that the female suspect, who is thought now to be a 34-year-old African American from Stamford, Conn., appeared to have a history of mental health issues.

22:11 GMT: At a 6:00 pm ET (22:00 GMT) press conference, officials confirmed the car chase suspect is dead and that a child, approximately a year-old, was recovered from the suspect's vehicle. The female suspect attempted to "breach" an outer-perimeter checkpoint to the White House just prior to a pursuit by police.

DC Police Chief Lanier would not confirm details regarding the suspect's identity, though stated that it did not "appear to be in any way an accident."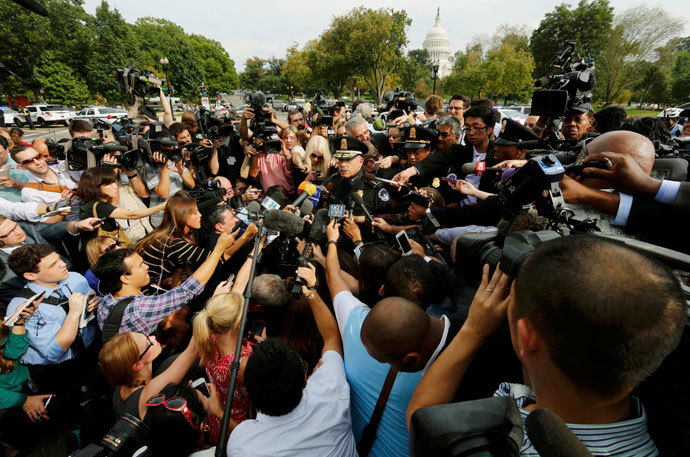 22:03 GMT: Police have converged on an apartment complex in Stamford, Conn., in connection to the Capitol Hill vehicle pursuit and shooting. Though no information has so far been released about the female suspect's identity vehicle plates appeared to correspond to those issued by Connecticut.

Witnesses at the scene reported police surrounding the condominium complex, including a bomb squad, with several news helicopters hovering above.
21:12 GMT: Rep. Michael McCaul (R-Tex.), who said he was briefed by the Department of Homeland Security, told the Associated Press the woman was killed and that he doesn't "think she was" armed. "There was no return fire," he said.

21:00 GMT:
House members just gave the Capitol Police a standing ovation on the House floor.

— Jackie Kucinich (@JFKucinich) October 3, 2013
20:52 GMT: Officials including the FBI will brief media at 6:00 pm ET (22:00 GMT) at Constitution Avenue and Louisiana Avenue NW in Washington.

Footage of the incident was captured by an AlHurra cameraman that happened to be on the scene at the time.

Previous retweet w/ video seems to confirm eyewitness accounts - shots fired by police after suspect rammed vehicle

— Sam Sacks (@SamSacks) October 3, 2013
20:42 GMT: NBC News also reports the 34-year-old female suspect is dead, and that the car she drove had Connecticut license plates.

20:33 GMT: Suspect in Capitol Hill car chase which ended in a shooting is dead, confirms Fox News.

20:30 GMT: Roll Call reports the police officer injured in the vehicle pursuit of the suspect has been airlifted to an area hospital.

"Senate Sergeant-at-Arms Terrance Gainer confirmed that the Capitol Police officer does not appear to have life-threatening injuries. The D.C. Metropolitan Police Department has the lead on the investigation, in cooperation with the Capitol Police, the Secret Service and the Park Police. 'We're just trying to get all the basic facts,' Gainer said."
Roll Call also reports the child in the car was uninjured.

"The child's not injured. The child's gone to the hospital," Gainer said.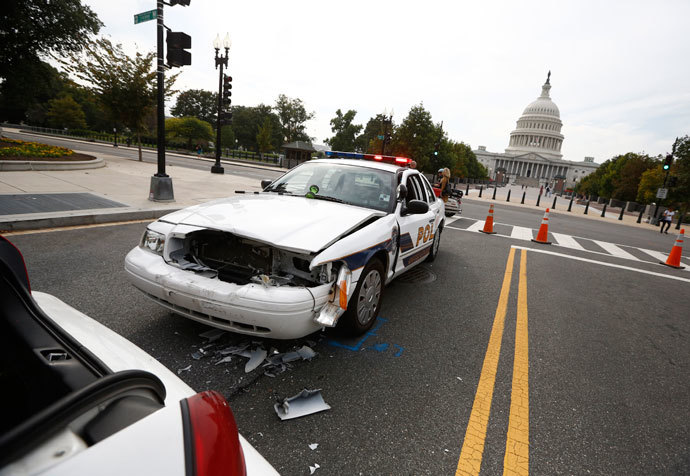 20:22 GMT: CNN reports all shots came from law enforcement.

20:12 GMT: Law enforcement found an unharmed child in the car driven by the female suspect, according to a source for ABC7 News. The source also said no weapon was found in the vehicle.

ABC7 also reports police are unable to confirm the suspect was killed.

19:46 GMT:"A female suspect was killed by police at the scene," a U.S. official said, according to Reuters. However, reports from AP say that the suspect is in custody.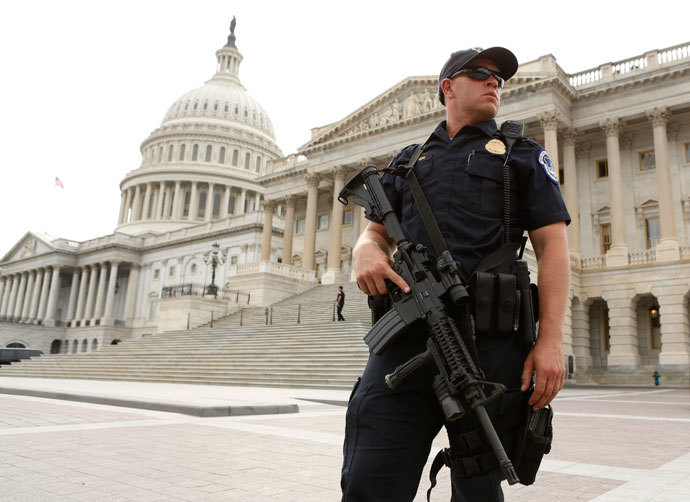 19:42 GMT: Capitol Police Chief says shooting "appears to be an isolated incident" and not terrorism.

19:19 GMT: Media is being instructed to move away from the Capitol, RT's Liz Wahl reports. 
19:02 GMT:
Eyewitness heard gunshots coming from 2door black car, then it raced off chased by police #CapitolShooting

— Sam Sacks (@SamSacks) October 3, 2013

18:58 GMT:
Capitol police blocking off the area near scene of shooting pic.twitter.com/chMieS0aqw

— Liz Wahl (@lizwahl) October 3, 2013
18:46 GMT: Police have locked down the entire complex.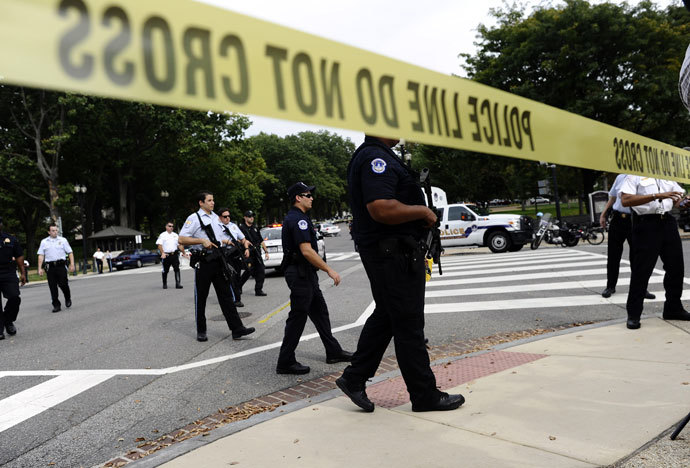 18:46 GMT: The shooting unfolded after police chased a black car up Constitution Avenue toward the Capitol, tourist Edmund Ofori-Attah, who walked toward the scene as the car stopped, told AP.

18:45 GMT: A police officer was reported injured after gunshots at the U.S. Capitol, according to police.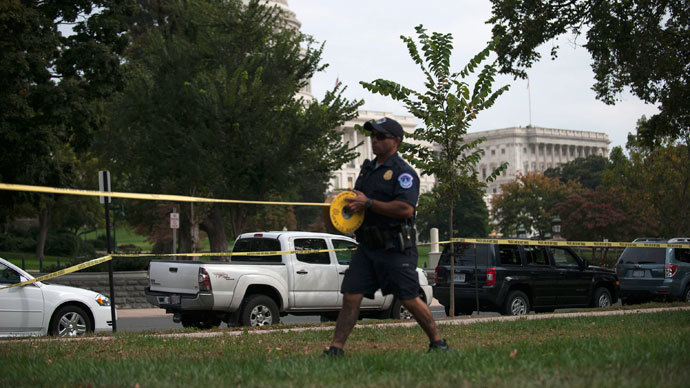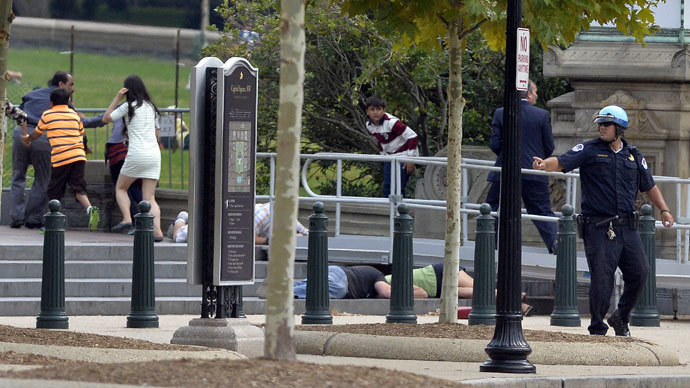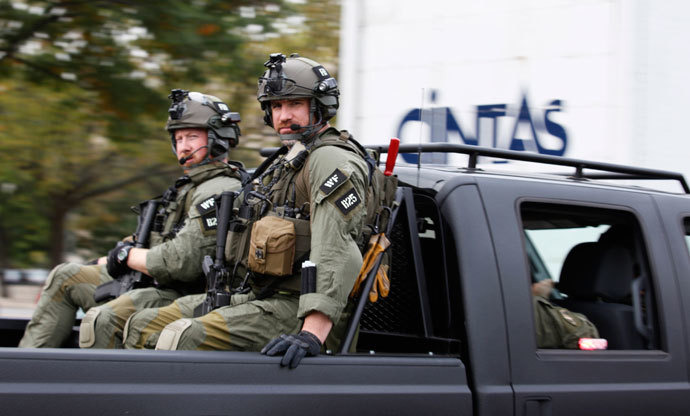 You can share this story on social media: