Man who climbed White House fence was denied admission to mental hospital, told to talk to Obama about insurance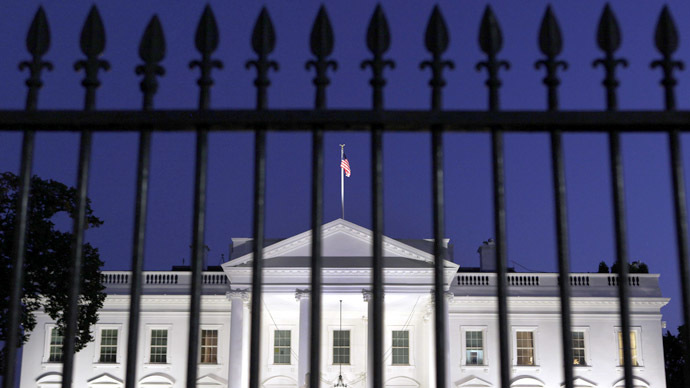 A 26-year-old New York state man with mental disabilities who was detained for trespassing on White House grounds while wearing Pokemon-themed attire was reaching out to President Barack Obama for help with his health care, the man's mother says.
Jeffrey Grossman was stopped by US Secret Service last Thursday after he climbed over the White House fence. He was wearing a Pokemon shirt and hat, and carried a Pikachu doll, a Pokemon character.
Grossman was still being held at George Washington University Hospital in Washington, DC as of Monday afternoon, a Secret Service spokesperson Nicole Mainor said, according to the Troy Record. Mainor added that Grossman had not been charged in the incident.
Grossman's mother Cathy traveled to DC for an update, but was not allowed to see her son.
She said her son had gone to an out-of-state hospital to admit himself for mental health treatment, but he was unable to do so based on his healthcare coverage. Upon further inquiry as to why he could not get care, he was told that is not how the healthcare system in the US worked, and that he should talk to the president about it. He then traveled to Washington, she said.
"I was informed that, when he was apprehended, he told security that he had come to talk with the president about his healthcare program," she said.
Grossman has a Bachelor of Science degree in business from College of Saint Rose. He began to feel effects of mental illness in his early 20s, while he was a senior attending the school. It left him unable to finish his degree on time.
He was deemed to be mentally disabled by the state of New York earlier this year, his mother said. He began taking court-ordered medication. But at some point, he felt so good that he believed he did not need them anymore.
"We have to address our mental health system. It has programs for people under 18 and for our seniors but there is nothing for young adults who can function if they have medication, like my son," she said.
Grossman's mother said she is hoping for the best for her son.
"I want something positive to come from this," she said. "I want people to know there are mental health issues out there. I'm hoping for the best. And I hope that maybe now he will get some long-term help."
According to the National Institute of Mental Health, as of 2012, there were an estimated 43.7 million adults aged 18 or older - or 18.6 percent of all adults - with a mental illness in the United States. NIMH defines mental illness as "a mental, behavioral, or emotional disorder (excluding developmental and substance use disorders)." In 2008, 13.4 percent of adults in the US received treatment for a mental health problem, NIMH reported.