Farmacology: Disease researchers say Obama's antibiotic resistance plan should target livestock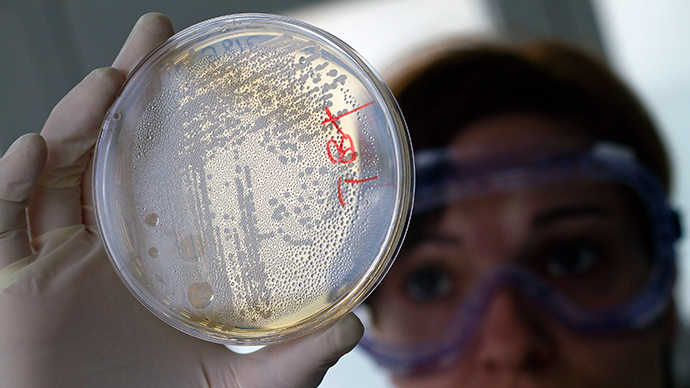 The United States has a plan to fight the growing threat of antibiotic-resistant diseases. But some experts believe that by not focusing those that ingest most of these drugs - farm animals - humanity could face a huge problem in the future.
READ MORE: Antibiotics 'fail 15%' of patients due to superbugs and 'reckless' prescription
Roughly 80 percent of all antibiotics in the US are used on farm animals, according to the Verge. With livestock consuming the vast majority of antibiotics, the bacteria found inside the animals gradually develop resistance against the drugs when they are not administered in strong enough doses – meaning they also become much harder to treat in humans if and when the bacteria are transferred.

Earlier this month, President Barack Obama signed an executive order establishing the steps the US would take to combat antibiotic resistance. The order set aside $800 million in extra funding for companies to develop new drugs, as well as $900 million for further research. The plan also prohibits farmers from employing antibiotics on livestock for growth purposes, but critics say it does not go nearly as far as it needs to.

"It reads as if it had been written by someone either from the meat industry or the vet drug industry," James Johnson, an infectious disease researcher at the University of Minnesota, told the Verge. "The language is the standard party line about how antibiotic use in animals makes stronger animals — that it's all wonderful. But that's just one perspective, and I don't think it's a science-based perspective."

Australian infectious disease researcher Lindsay Grayson told the website that in order to fight resistance in animals more effectively, farmers should implement new ways to manage their livestock. Antibiotics should still be used to ensure animals remain healthy, but the focus should be on accurately singling out sick animals instead of applying drugs across an entire population potentially at risk.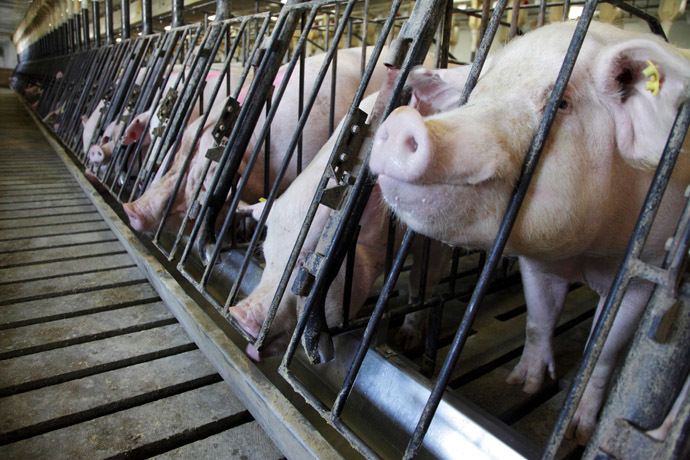 READ MORE: Superbug time bomb: FDA vets only 10% of antibiotics that farm animals share with humans
"No one is against using antibiotics to treat sick animals," Grayson said, "but we shouldn't endorse mass preventive use on a daily basis simply because your farming practices allow for rapid spread."

Other experts, however, say the Obama plan is adequate, especially since global demand for meat is likely to continue rising and veterinarians will become more involved in the situations on farms.

"There aren't really any loopholes," said Christine Hoang of the American Veterinary Medicine Association. "I don't think we should limit antibiotic use any more. It's a great detriment to us as a profession, as well as to animal welfare, to restrict them further."

Even if the plan doesn't gloss over the role farm animals play in the problem, there are other concerns being raised about the Obama administration's approach. Antibiotic resistance costs $21 billion each year for the American healthcare system to treat, and resistance is believed to take the lives of 23,000 Americans every year. The government is pumping more money into drug development, but even an extra $800 million may not be enough to push companies to invest – especially since developing a single new drug costs approximately $5 billion.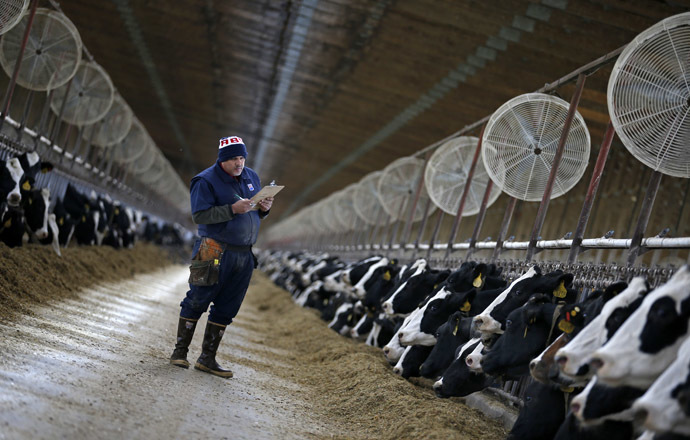 Complicating the problem is the general approach of doctors to new antibiotics, as they are often unwilling to use new drugs due to the possibility that they may not be any better than pre-existing drugs, or that they could trigger the beginning of a new resistance. With that in mind, the incentive for companies to drop billions of dollars only goes down.

It is said that antibiotics could be prescribed more efficiently by doctors – 50 percent of people taking antibiotics do not actually need to – but that would require better diagnostic tests to make sure those getting the drugs can actually be helped by them. Developing better tests means spending more money, but compared to the hundreds of millions the government set aside for drug development, diagnostics only received $20 million.

As the US and other countries look for ways to battle this problem, the consequences of drug resistance are starting to get bigger. Antibiotics are already failing to help about 15 percent of patients due to the rise of resistant 'superbugs'. Illnesses like pneumonia and bronchitis, specifically, are becoming harder to treat, with an increased antibiotics failure rate of 35 percent.
You can share this story on social media: