Biden caps off gaffe-filled week with homage to alleged sex-offender senator at women's conference (VIDEO)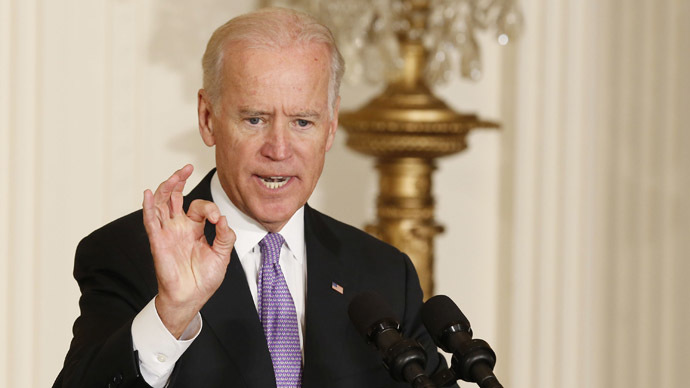 ​After inserting his foot in his mouth several times this week, US Vice President Joe Biden praised at a women's conference former US senator Bob Packwood for his bipartisanship. Yet Packwood resigned in 1995 after several allegations of sexual offenses.
Biden reminisced Friday at the conference, associated with his Democratic Party, that during his own time on the Senate Judiciary Committee, he was able to work well with Republicans. He juxtaposed this to the current Congress and its climate of conflict between the two parties. The Vice President mentioned Packwood as a member of the committee he would rely on for bipartisan initiatives.
Yet praise of Bob Packwood at a conference of female voters was not the best idea. The Oregon Republican was alleged by former staffers and lobbyists to have made unwanted sexual advances to women who worked with him or for him. Ten women independently offered accounts of Packwood's behavior to The Washington Postin 1992, the first report on alleged misconduct. He resigned from the Senate in September 1995 after the Senate Ethics Committee unanimously recommended he be expelled from the body for sexual misconduct.
Biden's party has made a major issue of the Republican Party's "war on women," or for advocating laws and initiatives, such as anti-reproductive-choice policies, that disproportionately harm females in the US.
It was only the latest in a string of verbal errors for Biden this week. On Tuesday, Biden called'Shylocks' those who had offered bad home loans to US service members deployed overseas. The Anti-Defamation League national director Abraham Foxman criticized Biden for using the term he called a "medieval stereotype about Jews and remains an offensive characterization to this day."
Biden apologized the next day, saying, "He's correct, it was a poor choice of words, particularly as he said coming from 'someone as friendly to the Jewish community and open and tolerant an individual as is Vice President Joe Biden.' He's right."
Later on Wednesday, while at a rally in the important presidential campaign state of Iowa, Biden referenced former Singapore prime minister Lee Kuan Yew, known to "foreign policy experts around the world" as "the wisest man in the Orient," Biden said.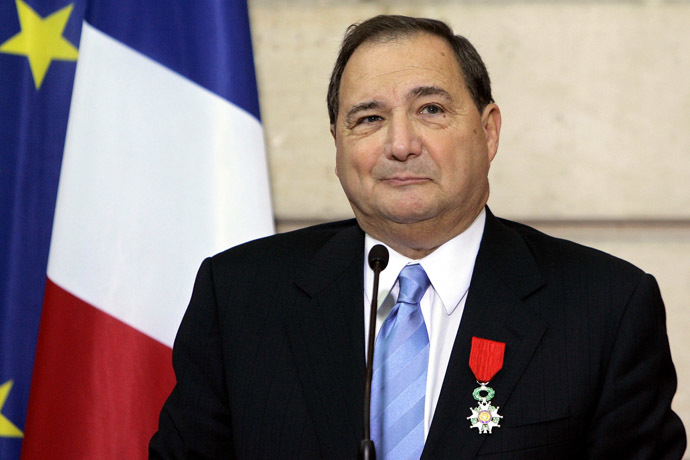 He was chastised for the "insensitive remarks" by a spokesman for the Republican National Committee Asian American and Pacific Islander caucus, who added that Biden's 'Orient' comment was "not only disrespectful but also uses unacceptable imperialist undertones."
Finally, while visiting an Iowa diner on Wednesday, Biden contradicted President Obama, who has gone to lengths to stress that US ground troops will not be deployed amid US-led military actions against militant group Islamic State.
A reporter asked Biden whether Joint Chiefs of Staff Chairman Gen. Martin Dempsey was correct when he indicated before a congressional panel on Tuesday that US ground forces could be used in addition to planned airstrikes against Islamic State strongholds in Syria and Iraq.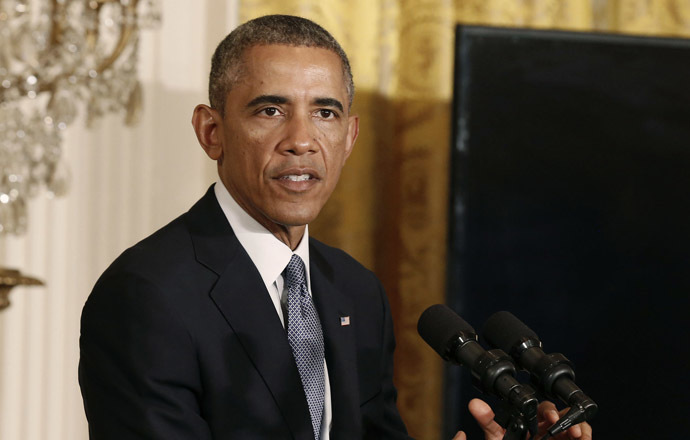 "He [Dempsey] said that if in fact he concluded that was needed he would request it from the president. His conclusion is that it is not needed now," Biden said.
"We'll determine that based on how the effort goes," he added.
Obama had said earlier Wednesday that "American forces that have been deployed to Iraq do not and will not have a combat mission."
You can share this story on social media: