Arizona forces statuary rape victim to pay child support
Published time: 3 Sep, 2014 21:12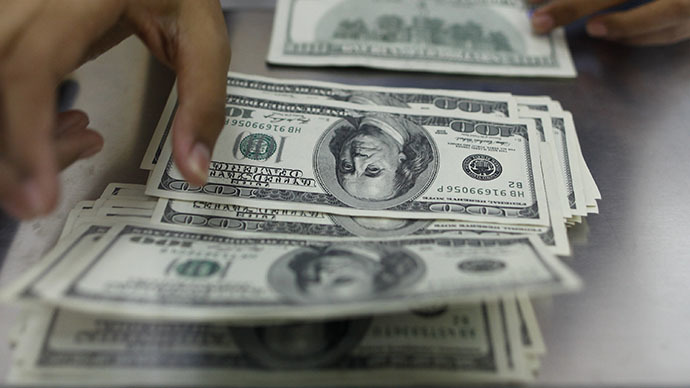 A 24-year-old Arizona man is being asked to pay more than $15,000 in child support for a daughter he fathered at the age of 14 — and didn't know existed until two years ago.
The Arizona Republic reported this week that the man, Nick Olivas, is legally a victim of rape since he was younger than 15 when he engaged in a sexual relationship a decade ago with a women who was 20 at the time.
According to the paper, Olivas only learned two years ago that his daughter existed when he was served with legal papers demanding he pay child support for the six years he wasn't around for a daughter he never heard of.
"It was a shock," he told the paper. "I was living my life and enjoying being young. To find out you have a 6-year-old? It's unexplainable. It freaked me out."
The Republic reported that Olivas ignored the paperwork when he was first asked to pay up two years ago, and failed to take a paternity test to confirm his relationship with the daughter. The Arizona Department of Economic Security division of Child Support Services has since tracked him down, however, and now tells the paper he's been compelled to pay around $15,000 in back child support, as well as the hospital bills for his daughter's birth, with 10 percent interest added on top. To collect the funds, the state is now taking $380 each month from his paycheck.
Olivas told the Republic for an article published on Tuesday this week that he has no issue with making payments to help with his daughter moving forward, but doesn't think he should be held accountable for the six years in which he was never told he was a father.
"Anything I do as an adult, I should be responsible for," he said. "But as a teenager? I don't think so."
Not only was Olivas a teen, though, but a victim of statutory rape, according to Arizona law. State legislation provides that no child under the age of 15 can consent to sex with an adult under any circumstances, and a local Fox News affiliate reported that Olivas could have pressed charges against the mother of his child, but didn't know he could, let alone consider doing as much.
"The law is complicated, not always fair and not easily fixable -- except this time. A statutory rape victim shouldnotbe made to pay child support," the Republic's EJ Montini opined in an editorial published this week. "It shouldn't happen. State policy requires authorities to investigate cases where financial support is sought for a child. If a parent is found shirking responsibility the state goes after him, or her."
Indeed, Alia Beard Rau wrote for the Republic this week that around 153,000 child support cases are currently on the books in Arizona and that, according to the state's Department of Economic Security, parents failed to make payments in 49 percent of those during the month of May alone.
"They have to comply with us," Scott Lekan, a child support operations administrator for the department, told Rau. "We're trying to keep them off the cash assistance, and we're trying to get back some of the cash assistance money. It benefits everybody at the end of the day."
"Our biggest source of income is from income-withholding orders to employers," Lekan added.