Obama wants war plan against ISIS by the end of the week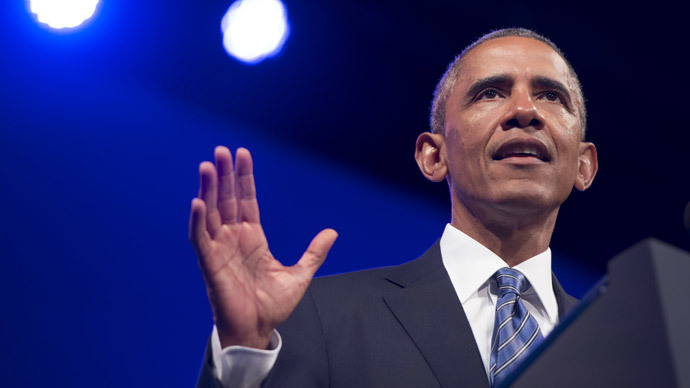 Top US officials say President Barack Obama wants to decide American strategy for combating extremist group Islamic State's strongholds in Syria. Yet the administration is still scrambling to understand the goals and limits of potential military action.
Top members of the Obama administration have held meetings this week to surmise how expanding a military campaign against Islamic State (IS, formerly known as ISIS) in eastern Syria might play out. American airstrikes have already occurred against IS targets in Iraq, where the jihadist group controls large swaths of the west and north.
Unresolved issues among top national security officials, according to The Daily Beast, include reliability of American intelligence on IS areas in Syria; what the goals and limits of airstrikes would be; and how any military action could be justified legally, politically, and diplomatically.
The purpose of high-level meetings at the White House this week was "to convince one man, Barack Obama," one administration official told Daily Beast, to follow through with tough talk directed at IS and order strikes against it. Obama held back in ordering strikes against Syrian President Bashar Assad's forces roughly one year ago during the height of international tension over the civil war in Syria.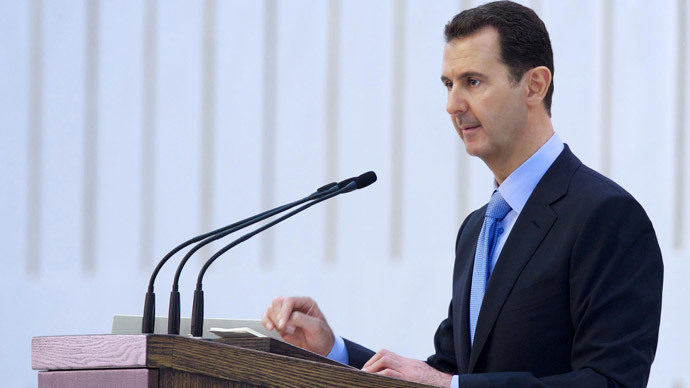 But what strategy will come of the talks, whether military strikes will be the lynchpin or not, is yet unknown. Both the Pentagon and US intelligence agencies are said to be developing options for Obama and top officials, according to two anonymous administration officials.
In attempts to gain more intelligence fast, the US has already flown surveillance aircraft over Syria, it was reported earlier this week by The Wall Street Journal.
US officials said this week that there has been no consultation or coordination with the Syrian government, another IS opponent, nor any US allies fighting the militant group on the ground in Syria.
"Nobody has talked to us about carrying out airstrikes [in Syria], up to this moment," Hadi AlBahra, president of the Syrian National Coalition, a group of Assad opponents, told The Daily Beast. "If I were in their place, I would talk to us, because we are on the ground and we are in a better position to tell them where the ISIS forces are."
AlBahra added that the US should work with moderate Assad opponent Free Syrian Army "to make sure there will be no collateral damage, to make sure they are targeting the right spots and the right forces. Coordinating operations with the FSA on the ground will also bring more success to the entire operation. Right now, the Free Syrian Army are the only ones fighting ISIS inside Syria."
But without sufficient intelligence, it's difficult to know how strikes would impact IS - which has rapidly gained strength since developing during the Syrian civil war and splitting from Al-Qaeda before pushing through parts of Iraq in recent months.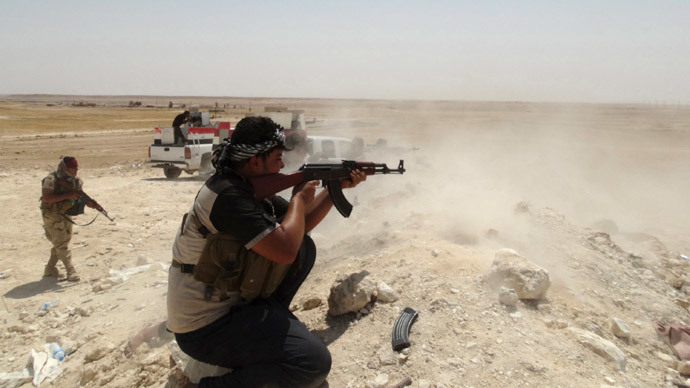 In addition, how would strikes affect the Syrian government? Syria's foreign minister said this week that the United States must not enter Syrian air space.
"There are a lot of risks if you don't have sufficient information," said Brian Katulis, of the Center for American Progress. "There was no clear pathway of options that the U.S. and this president seemed willing to take to stop this civil war from spiraling out of control and causing the collapse of Syria. Now we've got a failed state and Assad still in power."
The Daily Beast reported that Obama is expected to be presented with one option known previously in Afghanistan conversations as counterterrorism plus: a drone and air campaign against IS in Syria.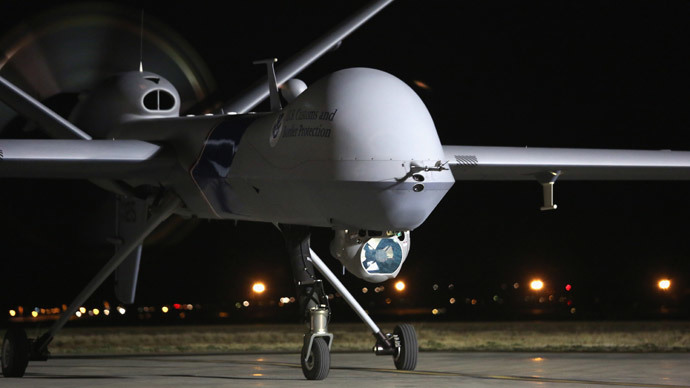 The Obama administration must also consider Congress and whether the legislative body would need to authorize any option the administration eventually chooses, such as a sustained air campaign.
As RT previously reported, the US government is tracking as many as 300 Americans supposedly fighting with Islamic State. Washington is worried that radicalized foreign fighters could become a risk to the US if they return to employ skills learned overseas to carry out attacks.
It was reported this week that a 33-year-old American,Douglas McAuthur McCain, was killed over the weekend in Syria while battling alongside Islamic State against members of a separate opposition group. Family members confirmed his passing to NBC News, and senior US officials acknowledged that they were aware of the man's death.
In addition, it was reported Thursday that a second American died fighting with IS. Abdirahmaan Muhumed died in the same battle that took McCain's life. They were reportedly friends in high school near Minneapolis.
Islamic State, as well as the Syrian government, were called out by a UN panel in a new report for committing crimes against humanity during the civil war in Syria.
"In areas of Syria under ISIS control, particularly in the north and northeast of the country, Fridays are regularly marked by executions, amputations and lashings in public squares," the Independent International Commission of Inquiry said in a statement. "Bodies of those killed are placed on display for several days, terrorizing the local population. Women have been lashed for not abiding by ISIS's dress code. In Ar-Raqqah, children as young as 10 are being recruited and trained at ISIS camps. ISIS has forcibly displaced Kurdish communities in northern Syria. Journalists and other media workers are systematically targeted."