ISIS has 100,000 fighters, growing fast - Iraqi govt adviser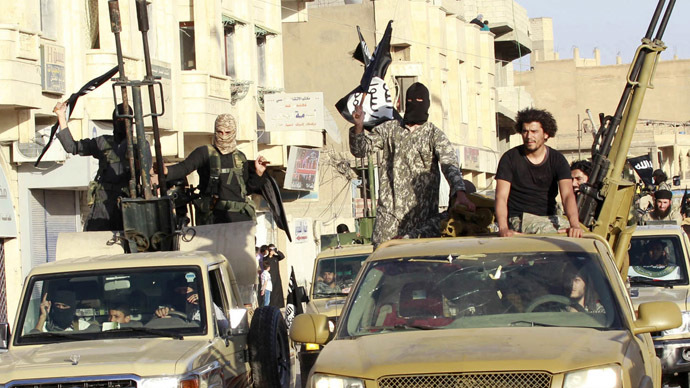 The number of Islamic State recruits is much higher than that estimated by foreign observers – around 100,000, says one of Iraq's foremost security experts with unique access to intelligence. The terrorists are swallowing up other insurgent groups.
Foreign estimates put the figure between 20,000 and 50,000.
"[The] Islamic State didn't come from nowhere," according to Hisham al-Hashimi, who advises Iraq's intelligence services and analyzes raw information gathered on the ground. He has studied the group's progression for years.
The organization "is an extension of groups that existed before – historically and ideologically," al-Hashimi told Mashable.
And with the capture of Iraq's Mosul – a Sunni stronghold – in June, the group gained access to thousands of new recruits, among them former officers from Saddam Hussein's army, vehemently opposed to the current Shiite-majority government. Those who didn't join up voluntarily were forced to do so, al-Hashimi says.
More worryingly still, its growth is being spurred along by American airstrikes.
READ MORE: US considers broad military action against ISIS in Iraq and Syria – report
Recruitment has never been easier, according to al-Hashimi. The organization's leader, "Baghdadi carries now the flag of the jihadi against the crusader."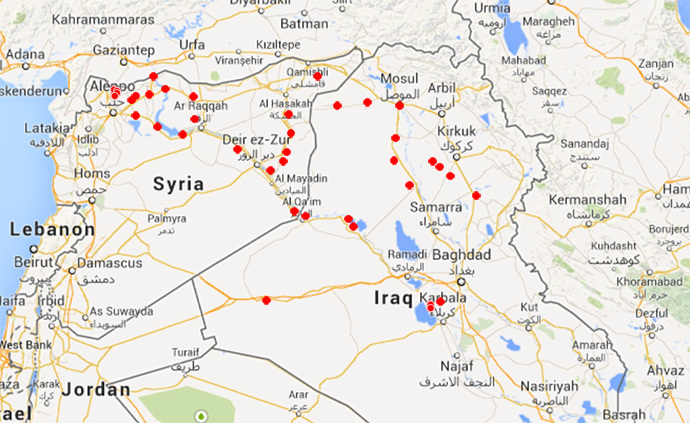 A recent rise in Shiite militias has also contributed to sectarian fear and some joining up with the IS (formerly ISIS/ISIL) as a result.
"Most of those who joined — and I know them personally — are either former army officers or their sons," said another expert and former intelligence officer, Salem Aljomaily.
A third specialist in the field, also an intelligence officer, Ibrahim al-Sumaidei, backs al-Hashimi's assessment, giving a grim forecast.
"The Islamic State's members have multiplied in a very dangerous way… Having plenty of arms and funding has made the Islamic State swallow the fighters of the other Sunni insurgent groups," he said.
UN investigators on Wednesday voiced on concern that children are increasingly coerced into enlisting, with many popping up in Syrian training camps.
The terrorist group is divided roughly equal parts between Syria and Iraq, and involves professionals in various other areas, such as logistics and business. They put themselves to work in controlling the illicit flow of oil and in other financial activities.
A Harvard University fellow, Harith Hassan, has likened the organization to Al-Qaeda, "replacing [it] as the most prominent Jihadist group." And the ethnic composition, aside from the obvious Middle Eastern origins, is all over the place – Europe, Chechnya, Britain, North Africa.
Turkish connection
This growing threat is now moving toward Turkey, which is expected by the world at large to offer resistance to the terrorist expansion. This could be a problem, given that hardline Islamists could well have been moving back and forth between borders since the start of the Syrian uprising.
That threat stems from the Syrian border, where Turkey is failing to control the flow of foreign jihadists wishing to join the IS. And Turkey has been accused in the past of having a lax attitude toward its own border, so long as fighters were joining up to fight the forces of Syrian President Bashar Assad. That situation has changed now.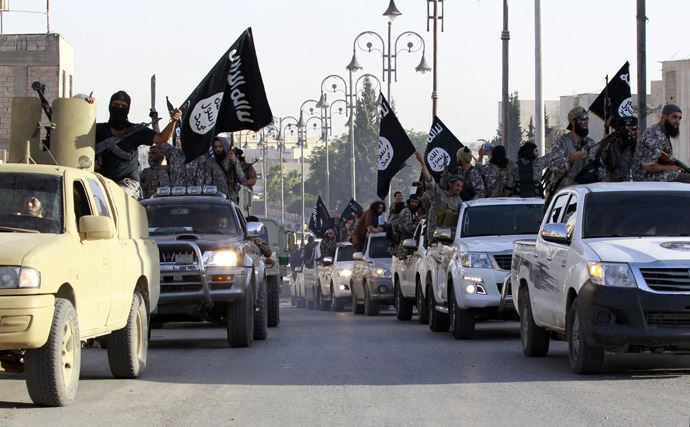 On Sunday the terrorists seized an air base in the northeast of Syria with the purpose of pushing upwards into Turkey from Raqqa, the capital of their newly-formed Islamic Caliphate and a once-quiet city that has been seeing some of the most gruesome violence and atrocities ever perpetrated by an insurgent group.
They wish to streamline the flow of weapons and fighters, sources close to the group told Reuters. It is doing so by nudging other Sunni Islamist groups from the territory, and with plans to secure the Jarablus border crossing.
Last weekend, about 60 miles (97km) north of Aleppo, moving in whole convoys of armored trucks they looted from abandoned Iraqi bases, the militants were advancing.
A fighter from Syria's Islamic Front rebel group told the Guardian that the extremists "could storm in like the Mongols, if they wanted to… But they're trying to be nice. We have dealt with them before. There is no reconciling with them, we will have to fight."
A substantial number of foreign jihadists also reach Syria via Turkey. They go on 'vacations' and upon arrival have almost no trouble finding a way to cross the border. At the beginning of the Syrian revolution the situation was even worse.
READ MORE: 'Bad Boys' jihadist cell could be key to identifying UK militant who killed Foley
"The borders were wide open. We used to get in and out of Turkey very easily. No questions were asked. Arms shipments were smuggled easily into Syria," one non-Syrian Islamist fighter told Reuters.
Turkey strongly denies all claims that in the process of supporting the moderate opposition it also covertly funded and supplied hardline Islamists. But it is also no secret that it wanted Assad gone.
READ MORE: Turkey shuts off YouTube after 'Syria invasion plan' leak
One EU diplomat in Ankara told Reuters that "thousands of Europeans have entered Turkey en route to Syria, and a large number of them we believe have joined extremist groups." Now, he says, the threat is "a top security priority" for Turkey. He added that there's been a noticeable shift in attitude as of late.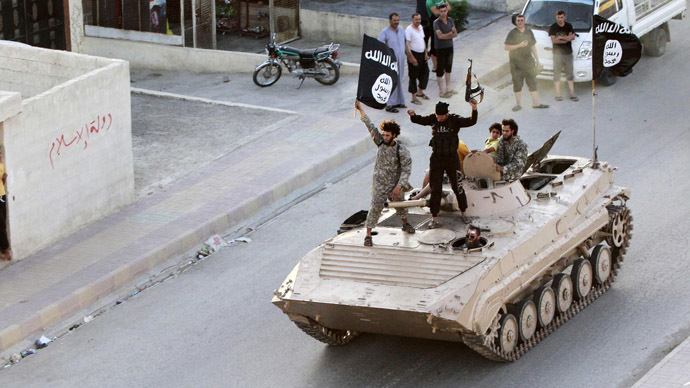 A Turkish official added that the country has already been placing thousands suspected of wanting to join terrorist groups on the 'no entry' list – 4,000 last year alone.
Many experts fear that Turkey could become like Egypt, with tourists targeted and terror becoming a usual occurrence. If the IS decides Turkey is an enemy there will be little anyone can do, as the view goes.
Turkey, however, believes that with about 80 nationalities now fighting in Syria and Iraq, being a 'lone gatekeeper' is unfair, although it's in the most favorable position to take up an active role in curtailing the spread of terror in the region, many believe.
Political figures throughout the Middle East and EU continue to allege Turkey's neglect of the growing problem. One regional leader told the Guardian, "Let's see how they react to the latest ISIS advance… for more than a year now people have been telling them this has got out of control. They have to seal the border now. This so-called caliphate cannot be allowed to stand."
According to al-Hashimi, Ankara has now choice now.
"This time Turkey will do something and block the borders because they don't trust ISIS any more after they attacked Kurdistan. They understand now that ISIS could turn on them" he told the newspaper.
You can share this story on social media: