Experimental drug success: US Ebola doctor discharged after recovery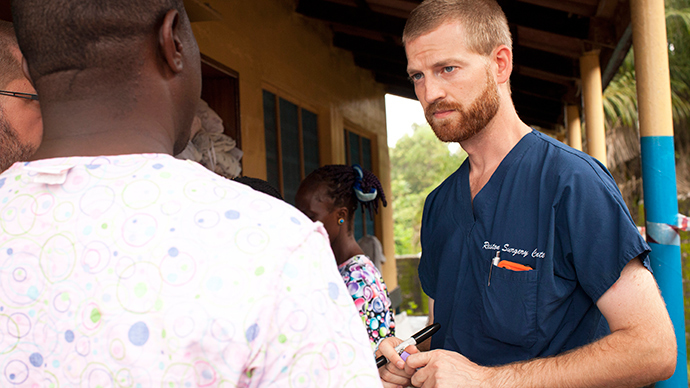 An American doctor who contracted the Ebola virus while treating patients in Liberia has been discharged after being treated with the experimental drug, ZMapp.
Kent Brantley was treated in Emory University Hospital in Atlanta, Georgia; a second doctor with Ebola Nancy Writebol was also treated with ZMapp there and was released Tuesday. Both recovered just in nearly three weeks of treatment.
Brantly walked in holding hands with his wife and said at a news conference that "today is a miraculous day."
"I am thrilled to be alive, to be well, and to be reunited with my family," he said.
Nancy's husband sent a letter released by the aid group both doctors were working for saying she was free of the virus but was recuperating in an undisclosed location.
Emory University Hospital's Dr. Bruce Ribner said there was no public health risk and that patients do not usually relapse or are contagious after they've recovered.
Both doctors were infected while at working for the charity Samaritan's Purse Ebola Case Management Center at a missionary clinic outside the Liberian capital Monrovia. Brantly was airlifted to the US on August 2 and landed at Dobbins Air Reserve Base in Georgia and was quickly rushed to the Emory University Hospital.
"I have marveled at Dr Brantly's courageous spirit as he fought this horrible virus with the help of the highly competent and caring staff at Emory University Hospital," Franklin Graham, the president of Samaritan's Purse aid group said in statement.
Three African doctors who have been treated with ZMapp in Liberia have also shown remarkable signs of recovery, Lewis Brandon, Liberia's information minister, told Reuters on Tuesday.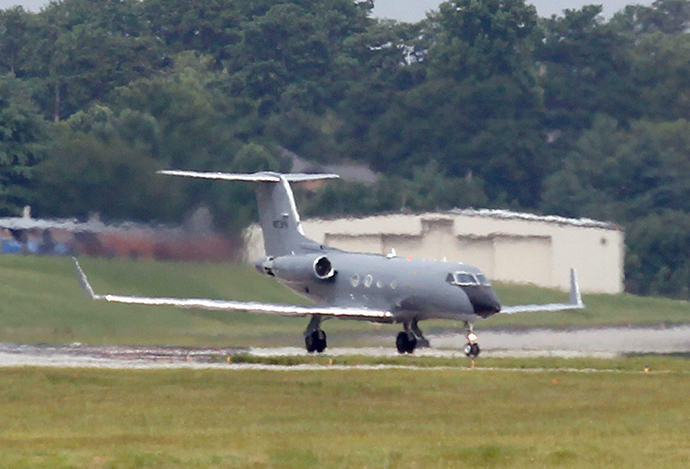 However, the company that makes the experimental drug says its supplies of the drug have been exhausted.
2,473 people have been infected with Ebola and 1,350 have died since the outbreak was first spotted in south eastern Guinea in March.
So far the disease has been confined to Guinea, Sierra Leone, Liberia and Nigeria, although cases have been suspected elsewhere.
Health authorities in nearby Togo said on Thursday that two suspected cases were tested for the virus, including a sailor from the Philippines.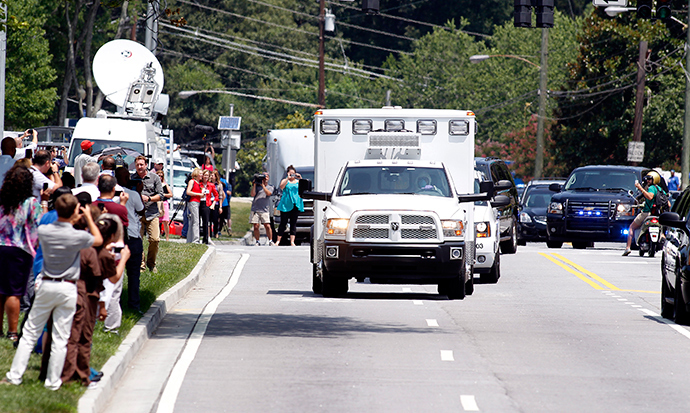 In other developments in the Ebola outbreak, four people have been injured in clashes with police during demonstrations in a quarantined zone of the Liberian capital Monrovia.
The clashes broke out after Ellen Johnson Sirleaf, the Liberian president, quarantined the West Point and Dolo Town slums near Monrovia.
The authorities say Liberians have ignored health warnings due to continued denials and differing cultural practices and that they have no choice but to implement quarantines and curfews in some areas. The country is already under a state of emergency.
You can share this story on social media: