Washington state police release tweeting guidelines for citizens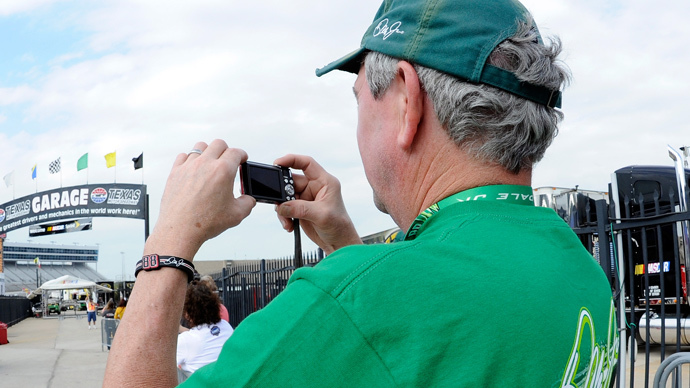 ​Law enforcement agencies in Washington state are asking social media users to give their tweeting fingers a rest when it comes to posting the real-time activities of police officers on the job.
Nine police departments across the state signed up last month to take part in a Tweet Smart campaign, and the officials involved hope it'll be enough to keep eyewitnesses from accidentally ruining law enforcement operations by broadcasting policy activity over Twitter.
"Please don't tweet about the movements of responding police officers, or post pictures," Washington State Patrol Chief John R. Batiste said in a statement last month. "Sooner or later we'll have an emergency where the suspect is watching social media. That could allow an offender to escape, or possibly even cost an officer their life."
"If it's safe to do so, go ahead and take pictures of our deputies in action," added Kitsap County Sheriff Steve Boyer. "We're very proud of the work they do. We'd simply ask that you wait to post those pictures until the emergency is over."
According to the July 29-dated statement, police officers have already witnessed events in which tweets from witnesses, good intentioned or otherwise, have complicated law enforcement operations. In particular, the statement reads, the search for a gunman in Canada and the police response to an Oregon school shooting spawned social media reactions that left Washington state searching for a solution.
Across the country in Alexandria, Virginia, the Center for Social Media's Nancy Korb told the Associated Press that the concerns coming out of the Pacific Northwest are far from unwarranted.
"All members of the public may not understand the implications of tweeting out a picture of SWAT team activity," she told the AP. "It's a real safety issue, not only for officers but anyone in the vicinity."
"It's not that they don't want the public to share information," Korb added. "It's the timing of it."
Others, though, including Seattle, WA photographer Michael Holden, said the Tweet Smart campaign could be just the start of a slippery slope in which reporting is silenced to a larger degree.
Donna Gordon Blankinship, the AP reporter who brought the Tweet Smart story out of Washington state and into the national headlines with a Thursday morning report, wrote that "Holden said he saw a direct path between asking people not to share crime photos and eventually forbidding them to take them."
"I think the criminals are probably having more pressing concerns than checking Twitter," he told the newswire.
But according to the statement posted on the Washington State Patrol website, posting any information about officer movement can put law enforcement officials at risk.
"Even what seems like vague information could be used by a criminal familiar with the area," the agency warned.
And with regards to any crime scene selfies, police say that's something that should be saved for after an emergency is resolved, if at all.
"Don't endanger yourself to get a picture, no matter how compelling," reads one of the campaign's warnings.
Along with the SPD and WSP, the Bellevue, Des Moines, Federal Way and Lakewood Police Departments are participating in Tweet Smart, as well as the King County, Kitsap County and Pierce County Sheriff's Offices.
You can share this story on social media: