'Can I have my house back?' JPMorgan cancels Twitter Q&A after receiving 'offensive' questions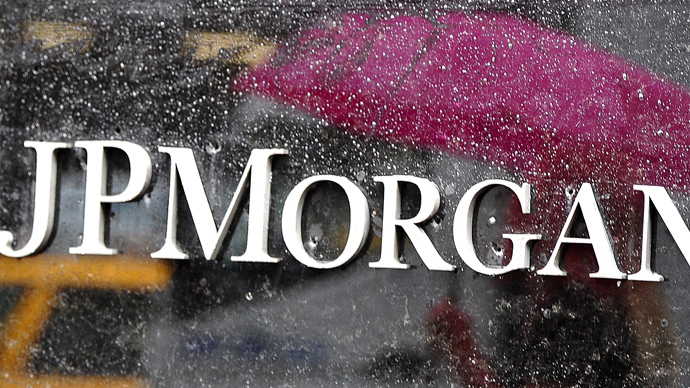 JPMorgan canceled a question-and-answer session on Twitter Wednesday after receiving a barrage of critical questions skewering the multinational banking company for legal problems, foreclosure practices, and other ethical transgressions.
Starting at least since last week, JPMorgan, the investment and services portion of financial behemoth JPMorgan Chase & Co, asked followers and others on Twitter to send questions about the bank's operations for veteran investment banker and company vice chairman Jimmy Lee using the hashtag #AskJPM ahead of the planned Thursday session.
What career advice would you ask a leading exec at a global firm? Tweet a Q using #AskJPM. On 11/14 a $JPM leader takes over @JPMorgan

— J.P. Morgan (@jpmorgan) November 7, 2013
Few had used the hashtag until Wednesday afternoon, after JPMorgan sent a follow-up tweet on Tuesday promoting the event.

Tomorrow at 1pm ET $JPM Vice Chairman Jimmy Lee takes over @JPMorgan to answer your questions for 1 hour. Tweet your Q early using #AskJPM

— J.P. Morgan (@jpmorgan) November 13, 2013
After the reminder tweet, the floodgates opened. Questions - or, often, heckling - ranged from highly critical of the bank's practices to complete non sequiturs. Company CEO Jamie Dimon was a particularly popular target among the taunters. Twitter users also criticized the bank's billions of dollars of fines to mortgage regulators and its connection to low quality mortgage securities tied to the 2008 financial crisis.
Among the "questions" posed to JPMorgan:

Can I have my house back? #AskJPM

— Adam Coleman (@AdamColeman4) November 13, 2013
What's it like working with Mexican drug cartels? Do they tip? #AskJPM

— David Dayen (@ddayen) November 13, 2013
Did you have a specific number of people's lives you needed to ruin before you considered your business model a success? #AskJPM

— Amy Hunter (@amy10506) November 13, 2013
I have Mortgage Fraud, Market Manipulation, Credit Card Abuse, Libor Rigging and Predatory Lending AM I DIVERSIFIED? #AskJPM

— Downtown Josh Brown (@ReformedBroker) November 13, 2013
What is more satisfying: securities fraud on unsophisticated pension fund investors, or foreclosing on those you gave Alt-A loans? #askJPM

— alexis goldstein (@alexisgoldstein) November 13, 2013
Does it feel better paying the biggest bank fines in history so far, or did the satisfaction of the crimes outweigh the fines? #AskJPM

— Schoun (@schoun) November 13, 2013
Did you not realize that The Smartest Guys In The Room was a cautionary tale, not a blueprint for mass theft? #AskJPMhttp://t.co/9ibplIy84V

— Kevin Murphy (@kcm74) November 13, 2013
Would you rather negotiate with 1 horse-sized Eric Holder, or 100 duck-sized Eric Holders? #AskJPM

— Kevin Roose (@kevinroose) November 13, 2013
JPMorgan cut its losses and canceled the Thursday Q&A on Wednesday evening.

Tomorrow's Q&A is cancelled. Bad Idea. Back to the drawing board.

— J.P. Morgan (@jpmorgan) November 14, 2013
The tweet barrage inspired a dramatic reading of some of the tweets by actor Stacy Keach.

Following the cancellation, David Dayen, a longtime progressive blogger, announced he would - tongue in cheek - answer #AskJPM questions in place of JPMorgan.

@tadonovan writes: As a young sociopath, how can I succeed in finance? #AskJPM

— David Dayen (@ddayen) November 14, 2013
Persistence! It took us years to recognize our sociopathic tendencies and put them to work for us. Use what you got! #AnswerforJPM

— David Dayen (@ddayen) November 14, 2013
Frequent JPMorgan commenter @pareene asks: #AskJPM why did u think this would be a good idea

— David Dayen (@ddayen) November 14, 2013
Always good to get the viewpoint of the people! Unless it's one we don't care for. But look at the buzz! Synergy! Metrics! #AnswerforJPM

— David Dayen (@ddayen) November 14, 2013
You can share this story on social media: