'Nightmare bacteria' spreading rapidly in Southeastern US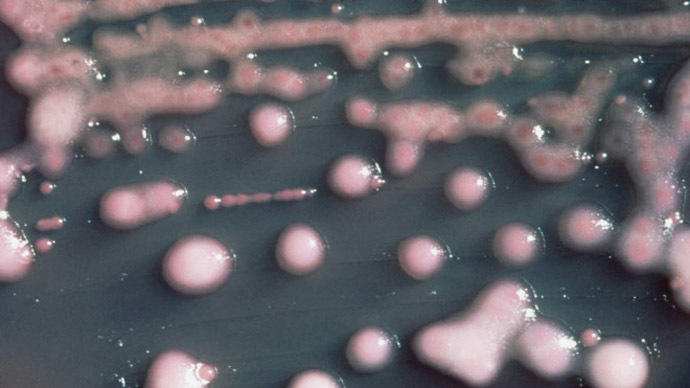 Deadly, nearly untreatable superbugs known as CRE, dubbed "nightmare bacteria," have spread at an alarming rate throughout the southeastern region of the US in recent years, new research indicates.
Researchers at Duke University Medical Center have found cases of antibiotic-resistant CRE - or carbapenem-resistant Enterobacteriaceae - increased by at least a factor of five in community hospitals across the region from 2008 to 2012.
"We're trying to sound the alarm. This is a problem for all of us in health care," said Deverick J. Anderson, lead author of the study and an associate professor of medicine at Duke, according to USA Today. "These (bacteria) are just about as bad as it gets."
CRE are a family of bacteria that live in one's guts, often without causing illness. Yet when the bacteria escape - during ICU treatment, for example - they often cause major hospital-induced infections. One in 25 hospitalized patients contract at least one health-care-related infection on any given day, according to the US Centers for Disease Control and Prevention (CDC).
The bacteria prey mostly on vulnerable, hospitalized patients, killing nearly half of those who catch bloodstream infections.
"Carbapenems," according to Wired, are a group of potent antibiotics that target infections that have proven resistant to other antibiotics. They are considered drugs to be used as a last resort. And since only a few antibiotics - riddled with side effects and other problems for a patient - have been proven successful against CREs, the bacteria family's strong emergence indicates the dawn of a post-antibiotic era.
That is, unless overuse of antibiotics is curbed and infection control at hospitals and long-term care facilities is improved, experts say. Many in the health community see the rise of superbugs as fueled by the impulse to use antibiotics, both with and without a patient's urging, for common ailments like a sore throat.
"That needs to stop," said Kevin Kavanagh, an infection-control activist who heads the watchdog group Health Watch USA. "It's creating a huge problem."
Last year, the CDC said CREs have spread from one medical facility in 2001 to many facilities in 46 states by 2013.
"Our strongest antibiotics don't work, and patients are left with potentially untreatable infections," said CDC Director Tom Frieden, who called CREs "nightmare bacteria."
The Duke study, released in the journal Infection Control and Hospital Epidemiology, found that CRE detection went up fivefold within the Duke Infection Control Outreach Network, a group of 25 community hospitals in North Carolina, South Carolina, Virginia, and Georgia.
Anderson said rates have probably gone up just as much nationally at such small community hospitals, "the main type of hospitals in the US."
Wired's Maryn McKenna described the implications of the study's findings and what it would mean if CRE spread beyond hospital settings:
"[H]ospitals where this resistance factor was identified were what is called 'community' hospitals, that is, not academic referral centers. That's an important distinction, because academic medical centers tend to be where the most cutting-edge care is performed, and where the sickest people are. As a result, they are where last-resort antibiotics are used the most, and therefore where resistance is most likely to emerge. That CRE was found so widely not in academic centers, but rather in community hospitals, is a signal that it is probably moving through what medicine calls 'the community,' which is to say, anywhere outside healthcare. Or, you know, everyday life."
And if CRE are not controlled, activist Kavanagh told USA Today, medicines currently relied on to combat bacterial infections will become increasingly impotent against them.
Meanwhile, last month, researchers found one of the deadliest antibiotic-resistant bacteria for the first time in a food product, raw squid, as reported by the CDC.
You can share this story on social media: