Exotic mosquito-borne virus makes US premiere, infects 2 in Florida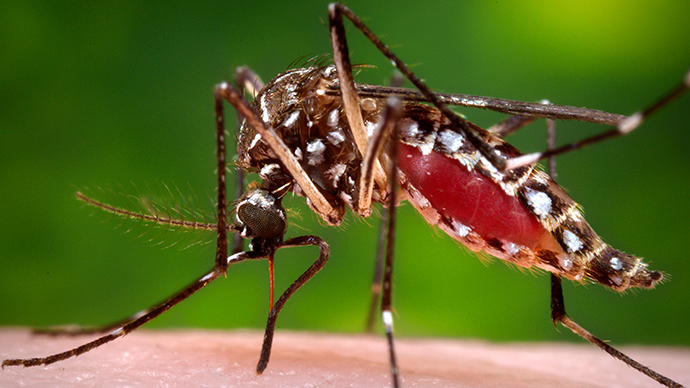 A disease transmitted by mosquitos has appeared in the US from the Caribbean, with health officials expressing frustration over their inability to control the spread of such pathogens.
American mosquitoes for the first time are spreading the chikungunya (chik-en-GUN-ye) virus that was once confined to the Caribbean and tropical Americas. There is presently no cure for the infection, which causes symptoms similar to dengue fever, including severe joint pain and swelling, muscle aches, headaches and fever.
Incurable chikungunya spreads in US
Health officials say the introduction in Florida of the painful disease, which has infected thousands across the Caribbean this year, is the first time that individuals in the continental United States are believed to have contracted the virus without traveling abroad.

"The arrival of chikungunya virus, first in the tropical Americas and now in the United States, underscores the risks posed by this and other exotic pathogens," said Roger Nasci of the Centers for Disease Control and Prevention (CDC), in a prepared statement.

The two infected Floridians were described as a 41-year-old woman in Miami-Dade County who first noticed symptoms on June 10, and a 50-year-old man in Palm Beach County, who experienced symptoms on July 1. Officials said both are doing well.
Florida Department of Health confirms first locally acquired cases of Chikungunya Fever: http://t.co/g4N0RJUGPH#DrainAndCover#CHIKV

— Florida Dept. Health (@HealthyFla) July 17, 2014
With so many people traveling between the US and the tropical Americas, medical officials said it was only a matter of time before the virus arrived in the continental United States.

"We've been anticipating this for some time," Nasci said. "We don't expect widespread sweeping outbreaks, but we do expect some local limited outbreaks to occur. What we don't know is how many cases there will be."

The infections occurred after a person was bitten by a mosquito carrying the chikungunya virus in the Caribbean. The person then traveled to Florida, where the individual was bitten by an uninfected mosquito, thereby allowing the illness to spread further.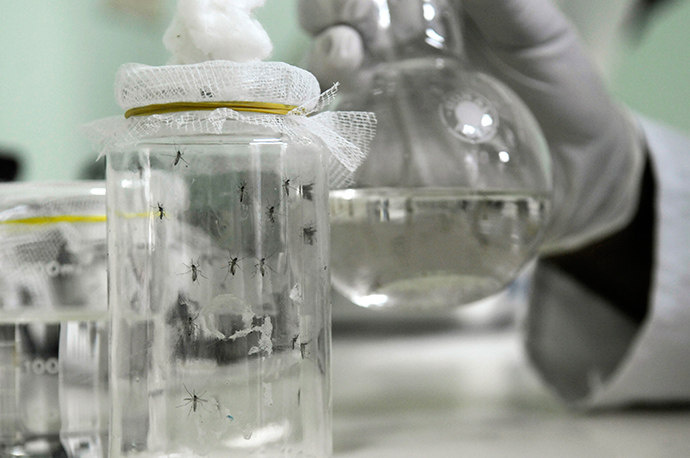 This is not spread person-to-person.

Medical officials urged people to prevent mosquito bites, adding there was "no broad risk to the health of the general public," said Dr. Celeste Philip, a public health official with the Department of Health, as quoted by AP.

The virus is rarely fatal, and recovery time takes about a week. There is presently no vaccine or treatment for it.

There is an upside to becoming infected: it is thought to provide lifelong immunity, according to the CDC.
in case not enough news today: CDC reports first known case of Chikungunya acquired in US. http://t.co/7vSSeX5wBf

— julie rovner (@jrovner) July 17, 2014
Chikungunya was officially recognized in 1952 in Tanzania, and made its first appearance in the Caribbean late last year. Since then, more than 355,000 suspected and confirmed cases have been reported in the Americas.
You can share this story on social media: