Deadly dose: US labs close after mishandling highly infectious pathogens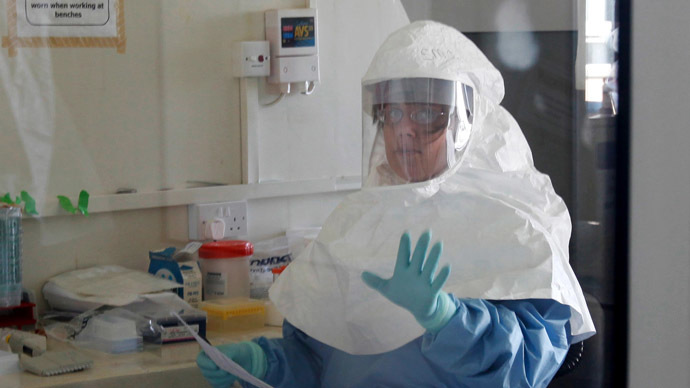 The Centers for Disease Control (CDC) and Prevention have closed two labs after it was found they had made dangerous mistakes when transporting pathogens like anthrax. The CDC's director has called the errors "unacceptable" and potentially deadly.
In response to a series of laboratory blunders, the CDC announced the closure of two labs on Friday. The organization has also placed a temporary ban on the transportation of dangerous pathogens for high-security labs.
FBI investigating vials of smallpox uncovered in unsecured lab near Washington, DC
A report carried out by the CDC revealed that over the past 10 years disease labs have mishandled potentially deadly pathogens.

"These events revealed totally unacceptable behavior," said CDS Director Tom Frieden to press on Friday. "They should never have happened. I'm upset, I'm angry, I've lost sleep over this, and I'm working on it until the issue is resolved."
Frieden added that the staff involved had knowingly disregarded laboratory protocol and would be disciplined accordingly.

The latest incident this year happened in June when as many as 75 CDC employees were exposed to a live strain of anthrax in Atlanta, after failing to deactivate the deadly bacteria according to lab protocol.

The potentially infectious samples of the pathogen were then sent out to other laboratories ill-equipped to deal with them. Staff members also handled the samples, which should have been deactivated without following correct safety procedures.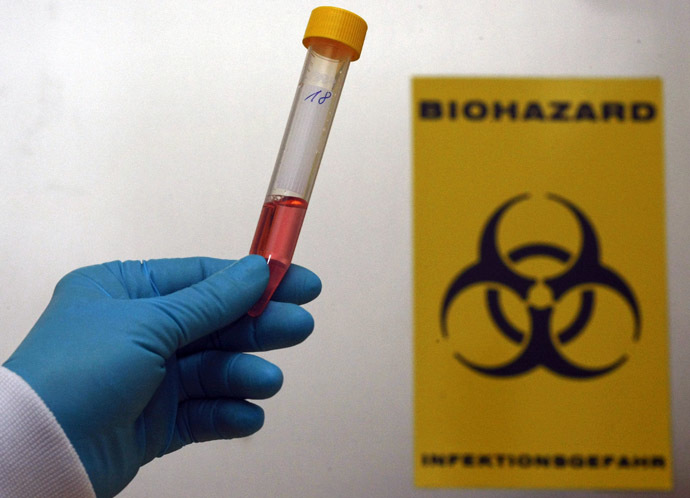 The previous incident, which was disclosed on Friday, happened in May when a sample of non-pathogenic avian influenza was accidentally cross-contaminated with a potentially lethal kind of flu (H5N1). No lab workers were exposed to the pathogen, but it was shipped to a lab administered by the United States Department of Agriculture.

Frieden said the most distressing aspect of the latter case was that although it happened in May, the CDC only found out about it this week.
The CDC says that there have been no reported infections after the two incidents and all workers involved had been offered vaccines and antibiotics.
'Humdinger': Swine flu virus which killed half-million modified to 'incurable'
The latest revelations followed an announcement that two of six vials of smallpox discovered in a research center in Washington contained live strains of the virus. It is thought to be the first time unaccounted traces of smallpox have been found in the US after the disease's declared eradication in the 80s.

Frieden argues that the latest findings are a sign that the world needs to minimize the number of labs that deal with dangerous pathogens.
You can share this story on social media: