Severe drought in California spreading at unprecedented rate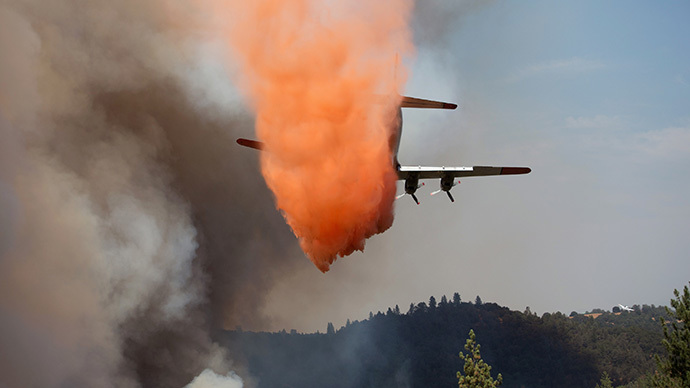 The drought in California is getting worse as more than half the state now suffers from the most severe drought conditions possible, according to a new report.
The recent study published by the US Drought Monitor noted that 58 percent of California is experiencing "exceptional drought," which is the most serious category on the agency's five-level scale.
It's also the highest percentage to be recorded since the federal government started monitoring drought levels in the 1990s.
What's more alarming, however, is the fact that before 2014, no parts of California ever suffered from such severe conditions. As the Los Angeles Times notes, the rate at which this level of drought has spread throughout the state is unprecedented. In fact, about 22 percent of the state was moved into the "exceptional" category during the last week.
"You keep beating the record, which are still all from this year," National Drought Mitigation Center climatologist Mark Svoboda told the Times.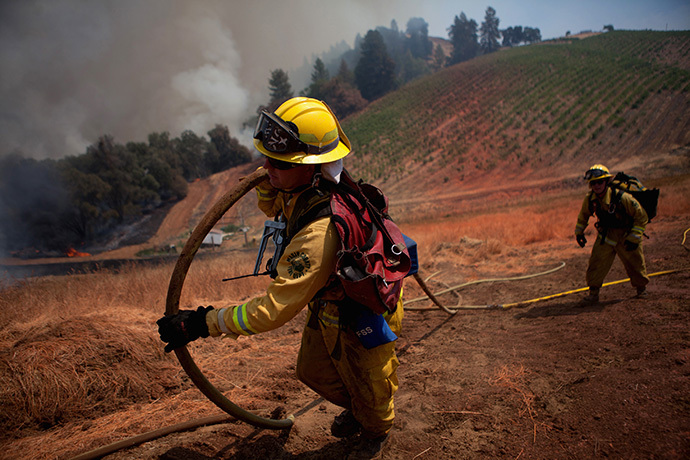 Additionally, California's reservoirs are significantly short of where they need to be. Their current state isn't as bad as it was in the low point of 1977, but Brad Rippey of the US Department of Agriculture stated that "California is short more than one year's worth of reservoir water, or 11.6 million acre-feet, for this time of year" as a result of the drought.
That fact alone is important to Svoboda, who said conditions are likely to get worse.
"It's hard because the drought is not over and you're in the dry season. Our eyes are already on next winter," he said to the Times. "Outside of some freakish atmospheric conditions, reservoir levels are going to continue to go down. You're a good one to two years behind the eight ball."
Now in its third year, the drought has left local officials and lawmakers scrambling to address the problem. As RT reported previously, the state's water regulators have established new regulations that allow them to levy fines of up to $500 against those using water wastefully, while Gov. Jerry Brown has tried to drastically lower the state's overall consumption of water.
California has also shut down 11 oil and gas exploration sites – and is reviewing more than 100 others – in areas hit hard by the drought, which has already cost the state more than $2 billion this year alone. The order came over fears that companies may be injecting toxic wastewater into underwater aquifers that are being tapped for drinking water.
In addition to concerns over drinking water, the dry conditions statewide have increased the threat of wildfires, which have raged through parts of California, damaging homes and forcing evacuations.
You can share this story on social media: