Drought-damaged California hoses water wasters, sidewalk sprayers with $500 fine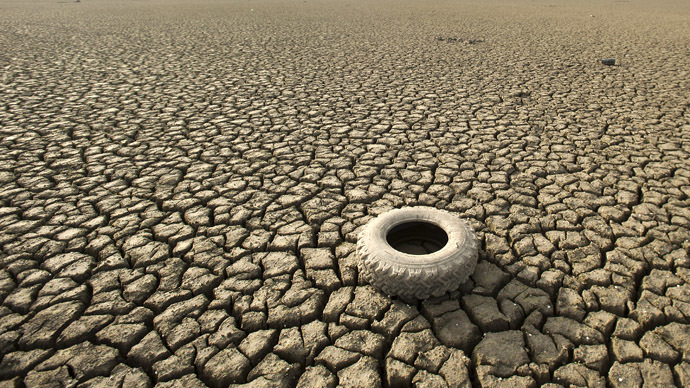 California water regulators have instituted statewide water restrictions for the first time ever as authorities struggle to get a handle on the worst drought in decades.
The action by the State Water Resources Control Board comes after its own survey revealed that residents have actually upped their water consumption, despite conservation efforts by Governor Jerry Brown to reduce water usage by 20 percent.
While water consumption dropped 5 percent statewide for the year, it jumped 1 percent this May in comparison with the same month in previous years.
The new restrictions will ban wasteful outdoor watering, such as sprinkler systems whose runoff flows on to sidewalks, hosing down streets and driveways, or washing a vehicle without a shut-off nozzle on the hose.
Violators could be fined up to $500 dollars, with multiple public employees, including local water agencies, empowered to enforce the new rules.
Exemptions for public health and safety, including allowing cities to power-wash sidewalks to remove human excrement left by homeless people, are included.
The rules will take effect in early August.
"Not everybody in California understands how bad this drought is ... and how bad it could be," Board Chairwoman Felicia Marcus told the Associated Press before the vote. "There are communities in danger of running out of water all over the state."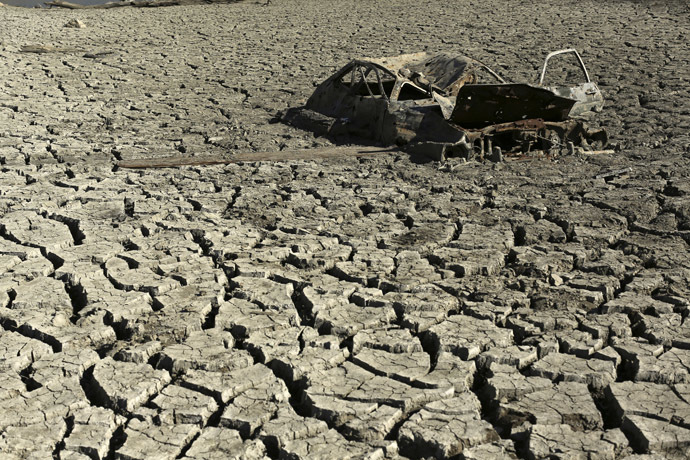 After the measure passed 4-0, Marcus called the vote historic, as it would spread the burden of the drought beyond farmers and wildlife protection agencies.
"Our goal here is to light a fire under those who aren't yet taking the drought seriously," she said.
Should the measures prove ineffectual, other steps could be taken, including further tightening the screws on landscaping, higher rates for wasteful consumers, and forcing water agencies to fix leaking pipes, which waste an estimated 10 percent of all water used.
The state is suffering through a three-year dry spell, resulting in plummeting reservoir levels and a 2.2 trillion loss of usable surface water for farmers.
Earlier this month, Lake Mead in Nevada, the country's largest reservoir, reached an all-time low.
Virtually all of California, the US' largest by population and third largest by area, is in some stage of drought. Around 79 percent of the Bear State is suffering from 'extreme' to 'exceptional' drought conditions — the two worst categories — according to US Drought Monitor data.
A study released earlier this week by the University of California-Davis found that the drought will cost the state's economy $2.2 billion and about 17,000 jobs in the agricultural sector.
You can share this story on social media: