40 shot, 4 dead from gun violence in Chicago over weekend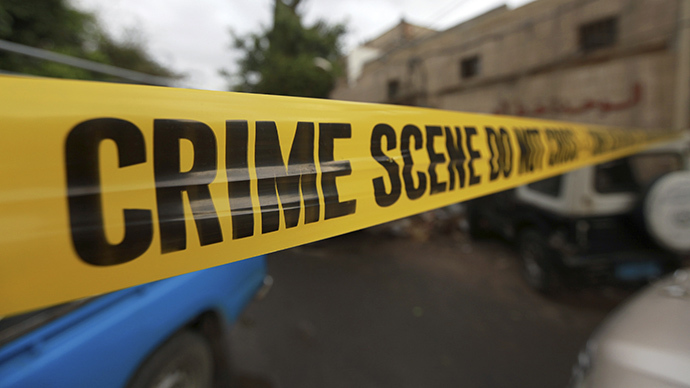 ​A spate of gun violence in Chicago over the weekend left at least 40 people shot and four dead, including an 11-year-old girl struck in the head by a stray bullet during a slumber party.
The weekend shootings occurred between 18:00 CDT Friday and early Monday, according to NBC Chicago. As of Sunday, the Chicago Police Department had not released an official tally of the violence.
Friday night on the city's west side, 11-year-old Shamiya Adams was at a friend's house for a sleepover when a stray bullet ripped through a first-floor window, striking Adams in the head, said Chicago Police Officer Jose Estrada.
Family members said the group of young girls were gathered around a pretend "campfire" preparing s'mores when the shooting happened, NBC Chicago reported. Adams died the next day at Mount Sinai Hospital.
Investigators believe the bullet came from a vacant lot across the street in an area thick with gang violence.
"I can't get her out of my head," said ShaRonda Jones, 11, who attended the sleepover with Adams. "Everytime I try to go to sleep she just pops up in my head."
The latest round of violence comes not long after shootings during the Fourth of July weekend left 17 dead and as many as 60 wounded, including five people shot by police. At the time, Chicago officials claimed shooting deaths were down for the year.
There have been 1,254 shooting victims in the city as of July 14, according to the Chicago Tribune. There were 2,185 shooting victims in Chicago during the entirety of 2013.
Violence in Chicago hit a peak in 2012, when over 500 homicides were recorded, most in the nation for that year. Though the number of homicides fell to 415 in 2013, the total was enough for the city to maintain its spot as the murder capital of the US.