Happy Fourth of July? At least 11 killed, 60 wounded in Chicago over holiday weekend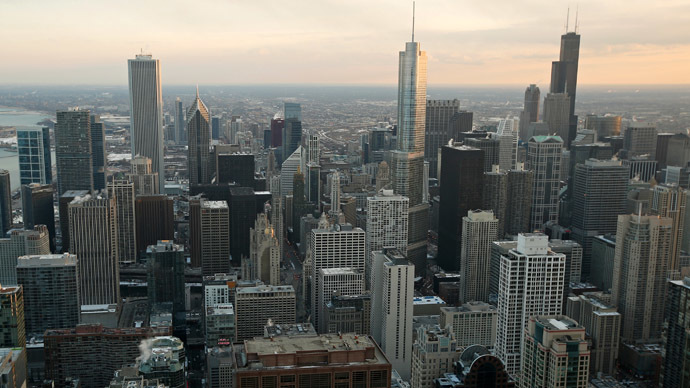 At least 11 people have died and 60 others wounded from gun violence across Chicago, Illinois over the Independence Day weekend.
At least 30 people were shot in a 13-hour stretch beginning Sunday afternoon at 14:30 CDT and continuing into Monday. Four of those 30 people shot died and several were left in critical condition, according to the Chicago Tribune. Almost all of those killed in the weekend shootings were black or Hispanic men age 35 or younger, according to the Chicago Sun-Times. Two were teenagers and one was a woman.

The latest fatality from the spate of shootings occurred early Monday when a man was shot several times in a south Chicago neighborhood.

There were also five shot dead by city police over the weekend, according to reports, including boys aged 14 and 16. Authorities said all those shot by officers were holding guns or pointing guns at police when they were fatally shot. The 14-year-old killed by police Friday night in the Old Irving Park neighborhood was allegedly pointing a "large revolver" at officers.
Violence in Chicago hit a peak in 2012, when over 500 homicides were recorded, most in the nation for that year. Though the number of homicides fell to 415 in 2013, the total was enough for the city to maintain its spot as the murder capital of the US.

"We will keep building on our strategy, putting more officers on the street in summer months, proactively intervening in gang conflicts, partnering with community leaders," Police Superintendent Garry McCarthy said in a statement following the holiday weekend.
Police spokesman Martin Maloney pointed out that the city's homicide rate at this point in the year is at its lowest since 1963 and the CPD plans to continue its strategy of "putting more officers on the street in summer months, proactively intervening in gang conflicts, partnering with community leaders, and…investing in prevention programs for at-risk youth," Maloney told the Sun-Times.

A vast majority of the shootings occurred in the south and west sides of the city. Only four shootings were recorded in the city's north side.
"I gotta get out of here. In Englewood it's looking like everybody is gonna be dead," teenager Patricia Donald told the Sun-Times of her southwest Chicago neighborhood. Donald, a recent graduate of Englewood High School, is leaving the city to attend college in Oklahoma this Fall.

"It's just kids shooting at each other," she said, adding that while many involved in gun violence have gang ties, it is personal vendettas that lead to many shootings.

During last year's Fourth of July weekend, shootings in Chicago left 12 people dead and more than 60 wounded, NBC's local Chicago affiliate reported at the time.

A total of 1,129 people have been shot in Chicago this year, according to the Tribune. There were 2,185 shooting victims in the city last year.