'Not the perfect example': Gender pay gap persists inside White House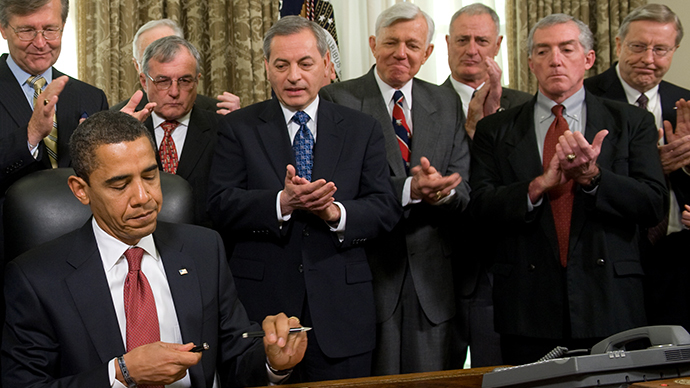 President Obama's administration continues to face questions about the salaries of its female employees as new data reveals that female staff members receive smaller raises than their male counterparts.
The data comes just over a week after a previous analysis found that the wage gap between men and women in the White House is the same as it was back in 2009, when President Obama first took office.
According to Business Insider, a new survey by the conservative consulting firm Target Point shows that women who were awarded promotions at the White House earned an average raise of 18.5 percent. That's nearly six percent less than the average raise for male staffers, who received increases of around 24.4 percent. Additionally, the research stated that five more men received promotions than women, to the tune of 46-41.
"The data clearly reveal that it's not just salary for which there are significant differences between men and women, but also raises, promotions, and turnover," Target Point Senior Vice President Alex Lundry told Forbes. "Empirically, this White House does not treat their male and female employees the same."
Lundry also criticized the White House for its "hypocrisy," pointing to the fact that President Obama has consistently called for narrowing the wage gap between genders. One of his first moves as president was to sign the Lilly Ledbetter Fair Pay Act, which restored protection against pay discrimination. He recently spoke out on the issue in Pittsburgh, Pennsylvania.
"This is not a women's issue, this is a family issue," Obama said in June, referring to the wage gap. "Women now bring in close to half of all income, and there are a whole lot of families out there where the woman is the primary breadwinner."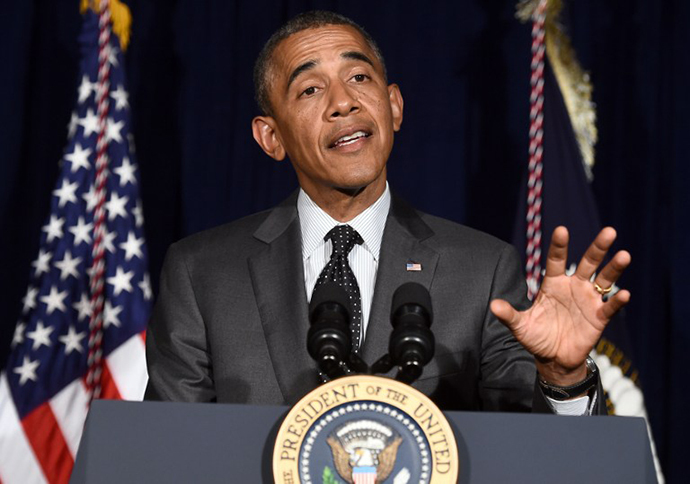 Late last year, the American Enterprise Institute also found that female members of Obama's staff are paid 88 cents for every $1 paid to men.
Meanwhile, among the White House's top 20 earners in 2012 – those who were paid about $170,000 per year – six were women, according to the Daily Mail. That's comparable to the four women in former President Bill Clinton's top 17. George W. Bush had only 35 women in his top 122 workers.
Although reports on this issue have been published before, it surged into the public eye again last week when the Washington Post reported that the White House wage gap between genders is currently 13 percent – the same as it was back in 2009. The average male salary is at $88,600, while the average pay for female staffers is $78,400.
The Post found that more men have higher-paying, senior jobs, while women tended to hold lower-paying, junior positions. In a statement to the newspaper, White House spokeswoman Jessica Santillo defended the administration by saying that men and women in similar roles earned roughly the same salaries.
"At the White House, we have equal pay for equal work," she said. "Men and women in equivalent roles earn equivalent salaries, and over half of our departments are run by women."
While the pay gap has remained consistent over the last few years, the situation in the Obama administration is still not as bad as it is nationally. Data from the National Women's Law Center shows that across the United States there is a wage gap of 23.5 percent, while the numbers vary from state to state. Washington, DC has the lowest gap at 9.9 percent, but several states sport wage gaps over 30 percent – Wyoming's, in particular, is at 36.2 percent.
Speaking with reporters on the issue, Press Secretary Josh Earnest recently defended the administration, but acknowledged that more needs to be done before the situation can improve.
"I wouldn't hold up the White House as the perfect example here," he said, as quoted by Politico. "We still have more work to do at the White House."