Sitting pretty: London's females double ranks in top business roles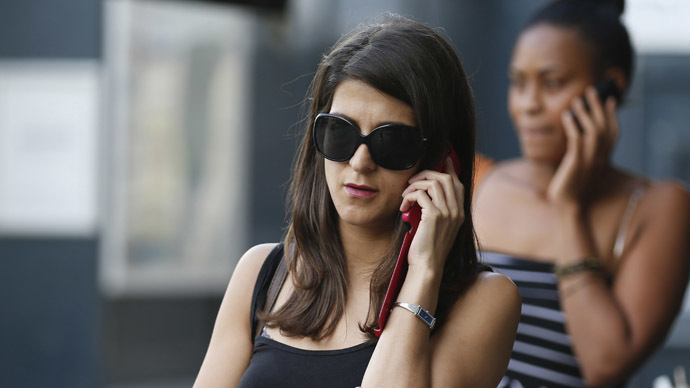 The gender gap in big London businesses is closing. The proportion of women commanding managing director roles has doubled to 12 percent from 6 percent last. However not many women have made it to the very top CEO and board positions.
The report from recruitment firm Astbury Marsden said females in managerial roles have doubled in the past year. They are now holding one in eight top positions, and account for 20 percent of the professional level workforce, up from 18 percent in 2012.

On average, women in business work fewer hours than the majority of men. More men (56%) than women (43%), worked more than 45 hours a week.

Females in the financial services sector increased 2 percent from last year.

"Women working in the City are now breaking through the glass-ceiling and reaching senior management positions," Mark Cameron, CEO of Astbury Marsden said on the company's website.

Though women are breaking into the upper echelons of the financial sector in London, haven't yet broken into stock holder and upper executive roles, like HR and client services. The survey found 60 percent of HR professionals in London are women.

The survey was based on 25,000 employees in London and Canary Wharf that hold mid and senior-level positions.

Women are still underrepresented in corporate broking and private equity, industries that generally fast track to CEO and director positions. Out of current chief execs, 52 percent have a finance or accounting background, according to a survey by recruitment firm Robert Half, which publishes the annual FTSE CEO Tracker.

Executive posts- like CEO, CFO, or Finance Director- have a ratio of 6.1 percent women, which in the past 2 years has only risen 0.6 percent.

After Angela Ahrendts left her role as head of Burberry to head Apple Retail, that left just two female CEOs in the FTSE 100, the UK's top 100 companies based on market capitalization,
Carolyn McCall heads up easyJet and Imperial Tobacco is run by Alison Cooper.
Women are still underrepresented on board, with only of 23.8 representation, a figure the Lord Davies Women on Boards review hopes to boost 25 percent of FTSE board membership by 2015.
25 percent of female representation on boards is much lower than the 40 percent by 2020 proposed by Viviane Reding, the European Union's Justice Commissioner. Some governments have opposed the proposal, and a vote will be held in the EU Parliament in May 2014.

You can share this story on social media: