Weed shortage imminent in Washington state ahead of first legal sales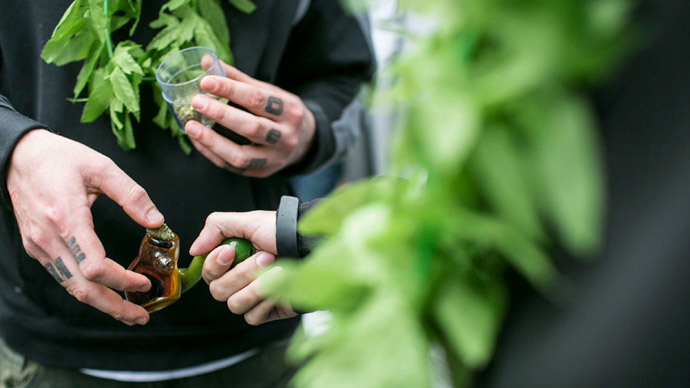 Legal weed is about to become a reality for residents of Washington state, but onlookers to the experiment-in-waiting say pot enthusiasts can expect one peculiar problem to arise right off the bat.
According to a recent report from the Associated Press, Washington's Liquor Control Board plans to issue 15 of its first 20 licenses next week to retailers, who will in turn begin being able to sell recreational weed legally starting the following day. Once those dispensaries open for business, Washington will become the second place in the United States where adults will be able to purchase pot without necessarily worrying about breaking any laws.
Randy Simmons, the board's legal-pot project manager, told AP that would-be buyers should expect delays, however.
"Will there be shortages?" Simmons asked the AP during a recent interview. "The answer to that is yes."
Simmons isn't the only one with dire predictions. Randy Oliver, the chief scientist at one of two labs in Washington where state-regulated marijuana will be tested, told AP that his facility has seen only a fraction of what they expected.
"There's such a small stream of samples coming through," he said. "There's going to be some long lines and some high prices."
On Monday, the AP reported that not only will only two dozen dispensaries be able to open at first, but that just a fraction — 79 of the more than 2,600 interested parties — have been approved to grow marijuana.
In addition to the Analytical 360 in Yakima, WA where Oliver works, state-sanctioned weed can be tested at another certified facility named Confidence Analytics in Seattle. Any testing brought there at this point could cause further delays ahead of next week's anticipated launch date, however, lending some to fear that the first few days of legal weed in Washington won't live up to expectations.
"When people start calling we have to tell them we're not going to have anything for them until August," Bob Leeds of growers Sea of Green Farms told AP. "That's a long way off when you're trying to open a business."
When Colorado became the first state in the US to legally sell recreational marijuana on January 1 of this year, unexpected demand caused some complications at dispensaries there. Nevertheless, the sheer magnitude of sales quickly surpassed expectations and is currently expected to bring millions of dollars in tax revenue right to the state.
"Every day that we've been in business since Jan. 1 has been better than my best day of business ever,"Andy Williams, owner of Denver's Medicine Man dispensary, told Huffington Post after his first week in business.
Unlike Washington, however, Colorado didn't enter the weed game without a head start. The state had years earlier legalized medicinal weed, establishing an infrastructure along the way that allowed for a smoother transition when stores opened at the start of this year to sell weed to adults who lacked a doctor's note.
You can share this story on social media: