Pot poll? Oregon marijuana initiative on target for November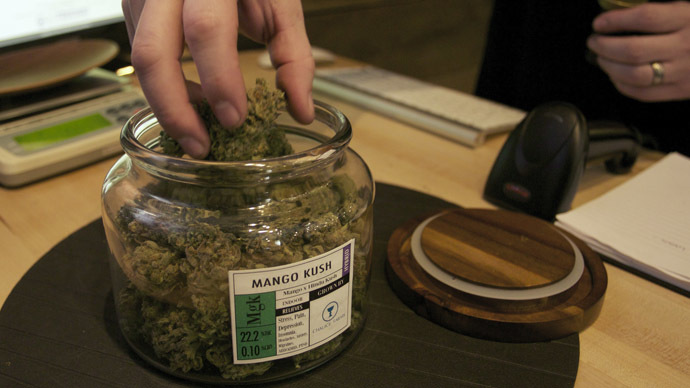 An Oregon initiative which would legalize recreational marijuana use is on the cusp of being placed on the November ballot. The initiative would come at a time when the majority of state residents support pot legalization.
Supporters have submitted more than 83,500 signatures to the Secretary of State's Office, AP reported Thursday. In order to qualify for the November ballot, New Approach Oregon, the group behind the initiative, need to gather 87,213 valid signatures by July 3.
The initiative, IP 53, seeks to legalize the possession of marijuana for adults 21 and older and to allow for licensed and regulated cultivation and sales which would be taxed.
The measure would legalize the personal possession of up to eight ounces and allow for the cultivation of four plants. The Oregon Liquor Control Commission would oversee and regulate the marijuana industry, with a marijuana tax set at $35 an ounce.
The group says 40 percent of the tax revenue generated by the legalization scheme will go to school funding, 35 percent to state and local police, and 25 percent to drug treatment, prevention and mental health programs.
Sign the petition to get marijuana legalization on the 2014 Oregon ballot! http://t.co/INHyA1b3nF #LegalizeMarijuanapic.twitter.com/YdXRBq7N5J

— New Approach Oregon (@NewApproach2014) June 12, 2014
New Approach has spent more than $620,000 on its campaign so far this year, according to campaign finance reports.
Other financial heavy hitters who were behind the successful 2012 legal initiatives in Colorado and Washington are once again turning out to bankroll the Oregon effort.
Other contributors include New York fragrance company heir Henry van Ameringen, family planning philanthropist Phil Harvey and Cari Tuna, the wife of one of Facebook's co-founders, the Oregonian reports.
David Bronner, the CEO of a California soap company who supports GMO labeling, is also backing the Oregon initiative.
According to the paper, Liz Kaufman, who is managing the Oregon initiative campaign, said her group has also received another $150,000 from New York-based Drug Policy Action, which had earlier given $200,000.
Drug Policy Action, incidentally, has received major support from billionaire George Soros, who offered his financial support to the Washington legalization campaign.
Lewis, who died last year, gave more than $2 million to that campaign.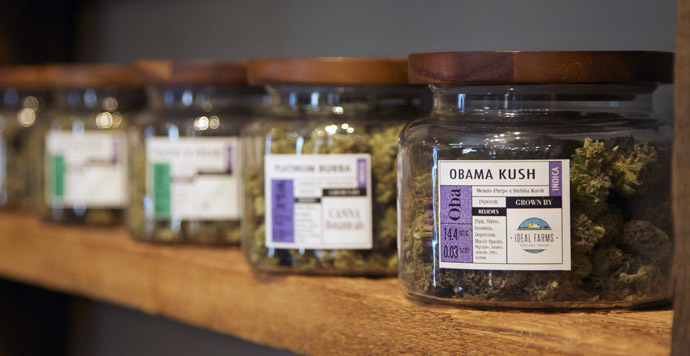 Meanwhile, with up to three separate initiatives potentially appearing on the November ballot, a SurveyUSA poll released Tuesday shows that a majority of Oregonians support legalization efforts.
Approximately 51 percent of those polled said they support the possession and growth of marijuana for personal use, while 41 percent are opposed.
There is no regional difference on this question, but there is a significant age difference: younger voters back the decriminalization of marijuana by 48 points, while seniors opposed marijuana legalization by 24 points. Attitudes also cut down party lines, with Democrats supporting and Republicans opposed.
You can share this story on social media: