Overheated TSA agents go home, leaving passengers stuck in massive lines at LaGaurdia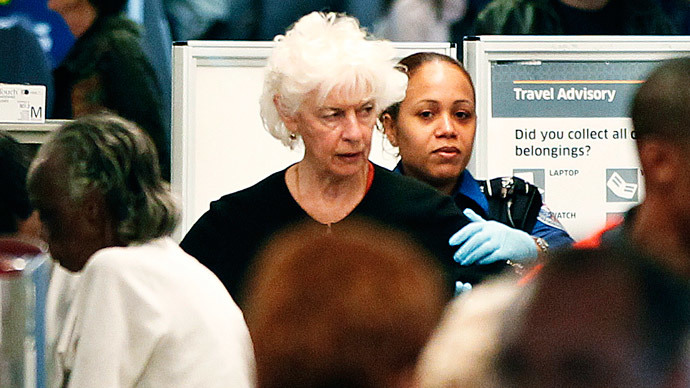 When the air conditioning went down at LaGuardia Airport on Monday, several Transportation Security Administration agents were sent home due to illness, causing massive lines and overheating in the sauna-like conditions.
The air conditioning system went out Monday morning and one of the two security checkpoints at LaGuardia's Terminal C lost power at the same time, Fox affiliate WNYW reports. The conditions forced passengers to mass around the one remaining checkpoint, raising the already-warm temperatures.
A spokesman for Delta Airlines, which owns and operates Terminal C, said crews brought in fans to cool down customers and handed out free water. Of course, per TSA guidelines, that water had to be finished by the time the travelers reached the screening area.
As the heat rose, several TSA agents were allowed to go home because they felt ill due to the high temperatures in the security area. "Our TSA officers are working in some adverse conditions and we are making sure that they are hydrated," the agency said in a statement to WNYW. "It is important to know that the checkpoints are open and we are processing passengers through to catch their flights. Our officers are going above and beyond to staff the checkpoints while the air conditioning system is being addressed."
The agents are now allowed to wear their summer uniforms to try to keep cool until the air conditioning is fixed, WNYW reports.
Delta is investigating the cause of the broken AC, but initially indicated that outage was "possibly related to construction but can't confirm that with 100 percent certainty," the airline told WNYW. "Delta regrets the uncomfortable airport experience for our customers…" spokesperson Morgan Durrant said.
Frustrated travelers vented on Twitter far more than the AC was able to vent:
@Laguardia airport @Delta Giant fail - lines shut down and power outage pic.twitter.com/SKHuNH6LR3

— Courtney D Adante (@CDAdante) May 12, 2014
No AC in #laguardia airport today. Wtf?

— David Browne (@davebrowne_nyc) May 12, 2014
@Delta when we are stuck in a scorching hot terminal at #laguardia the considerate thing is at least turn the air on board #pissed

— Damian J Gatta (@Dae511) May 12, 2014
Hot as hell at #LGA

— Josh Drye (@JoshDryePhoto) May 12, 2014
I'm at LaGuardia and it's a sauna in here. Big windows + no AC = greenhouse. TSA said 3 people fainted yesterday.

— Sarah Sluis (@SarahSluis) May 12, 2014
However, WNYW reported only one woman fainted on Monday.
@delta can you get the a/c turned on at laguardia please? My mother is melting.

— The Gookie (@TheGookie) May 12, 2014
That same passenger also tweeted to ask Delta to hand out cold bottles of water or cups of crushed ice, running counter to the airline's statement that crews were handing out water.
Dear Lord, God almighty - WHY is it 112 degrees in #laguardia???? I am sweating like I just landed in Cambodia. pic.twitter.com/9krZ5HJGvn

— C.A. Spivey Rountree (@Chic_Heroine) May 12, 2014
The high temperature outside LaGuardia was 82 degrees, according to Weather Underground.