Mexican citizen sues ICE for beatings, 5 months in solitary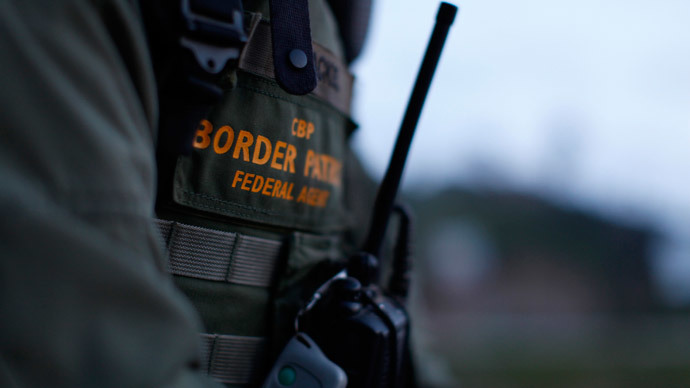 A Mexican citizen is suing Immigration and Customs Enforcement agents for beating him, denying him medical treatment and keeping him in solitary confinement for five months after a traffic violation.
Local police arrested Fernando Figueroa-Barajas at a roadblock near his Mississippi home in August 2013 for driving without a license. Pascagoula police told Figueroa-Barajas they were arresting him because he was a "fucking wetback" and an "illegal," according to NotOneMoreDeportation.com, a project of the National Day Laborer Organizing Network.
On September 5, police turned Figueroa-Barajas over to ICE agents, who shackled him at his wrists, ankles and waist as they brought him to a detention center near Gulfport, Miss., according to the lawsuit. The agents then accused Figueroa-Barajas of a prior deportation from the United States and demanded he sign a deportation document, the lawsuit says. He refused, saying his only prior immigration history consisted of a voluntary return to Mexico following a brief border stop.
Figueroa-Barajas asked to speak with an attorney. An ICE agent then "threw a pen near the form in front of Plaintiff and told Plaintiff he was going to sign the deportation form whether he wanted to or not," then tried to force the pen into Figuera-Barajas' hand "using a stress position."
When he again refused, the same agent then "grabbed the back of plaintiff's head by his hair and slammed it against the surface in front of him several time," according to the complaint. At this point, Figueroa-Barajas was bleeding profusely from the face. The agent put him on the floor and began kicking him repeatedly.
When the agent finally realized the severity of Figueroa-Barajas' injuries, he was placed in a holding cell. After remaining alone there "for a long period of time," a second agent noticed his condition and asked him about it. Figueroa-Barajas told the second agent he'd been beaten, but the first agent denied the assault. The second agent then ignored him, the suit claims.
ICE called paramedics and Figueroa-Barajas was rushed to the hospital after he became dizzy and began vomiting and convulsing. A third agent joined the first two, and "prevented plaintiff from explaining to medical personnel how he had received his injuries, thus interfering with his access to adequate medical care," the lawsuit says. When the hospital discharged the patient, the agents tore up the discharge papers. One of the agents reportedly told Figueroa-Barajas, "This is how you can get us fired."
The lawsuit claims the three agents "created government dockets falsely claiming Plaintiff had offered a government official a bribe, and that [Figueroa-Barajas] 'became physically resistive and combative' during their encounter with him." Despite these accusations, the US Attorney declined to charge Figueroa-Barajas with any crime.
After his release from the hospital, Figueroa-Barajas was transferred to St. Tammany Parish Jail, where at least one of the three ICE agents told the nursing staff that he was suicidal. Jail staff stripped him naked and put in an isolation cell. While at St. Tammany, he had to be hospitalized again due to vomiting and convulsions. After that hospitalization, the lawesuit says, Figueroa-Barajas was transferred to a private ICE detention facility in Jena, La. The staff there were told he was suicidal, and he was placed in solitary confinement for five months.
Figueroa-Barajas' claims of abuse by the ICE agents were never investigated, according to the suit.
He is suing the three agents and their supervisor, ICE New Orleans Field Office Director for Enforcement and Removal George H. Lund III, for excessive force, failure to intervene, denial of medical treatment, due process violations, and a First Amendment violation after he asked to speak to a lawyer and refused to sign documents. The suit was filed in in US District Court for the Eastern District of Louisiana.
The lawsuit was filed one day after the American Immigration Council published a study that found US border agents are rarely punished for their mistreatment or abuse of immigrants and American citizens.
You can share this story on social media: