Feds: Americans in danger due to climate change
Published time: 6 May, 2014 19:36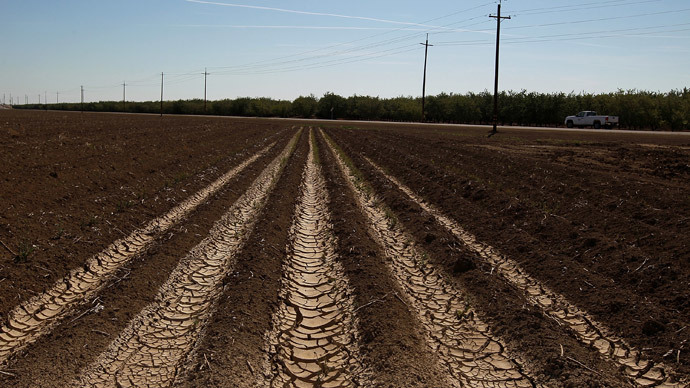 Global warming is already have significant effects in every region of the United States, forcing cities and states to spend large amounts of money in order to adapt to a climate that will likely worsen, a new government report states.
According to the Associated Press, the US Global Change Research Program's latest report states that the various effects of global warming in the US – more flooding, longer droughts, and more – "are expected to become increasingly disruptive across the nation throughout this century and beyond."
"Climate change is not a distant threat," said John Holdren of White House Office of Science and Technology Policy to CNN. "It already is affecting every region of the country and key sectors of the economy."
Released on Tuesday, the National Climate Assessment paints a stark picture regarding what the US climate will look like moving forward. Rising sea levels on the American coasts are one major area of concern, with the report projecting they will rise at least one foot by the end of the century. Some cities, such as Miami, Florida, are already suffering from increased flooding, and are planning to spend hundreds of millions of dollars to combat the issue.
Moving further inland, there will be risks associated with stronger heat waves and longer drought seasons in the Southwest and Great Plains, which could cause a spike in wildfires. Already, states like Oklahoma are suffering some of the driest periods in their recorded history, while California recently experienced its warmest January on record.
According to the Huffington Post, average temperatures across the US have increased somewhere between 1.3 – 1.9 degrees Fahrenheit since 1985. Within the last four years, 43 states have reported at least one new monthly record for heat.
The problems aren't just related to heat, however. Heavier downpours were also linked to climate change in the assessment, with the authors noting a 71 percent increase in "very heavy" storms in the Northeast.
"Climate change, once considered an issue for a distant future, has moved firmly into the present," the report states, according to the AP. "Corn producers in Iowa, oyster growers in Washington state and maple syrup producers in Vermont are all observing climate-related changes that are outside of recent experience."
Despite the fact that climate change has already arrived, the authors said there is still time to keep the worst consequences at bay. If significant action isn't taken soon, though, the cost of dealing with the problem will grow rapidly – hundreds of billions of dollars by the year 2100 will be required to deal with flooding alone.
"The climate hazards are looking as severe as ever, but I think there is a message contained in the report that our ability to respond is about getting going," Columbia University's Radley Horton said to the Huffington Post. "The question is, are we able to meet the challenges, given the growing understanding of how much the climate could change this century?"