Video game loot boxes are creating underage gambling addicts – UK audit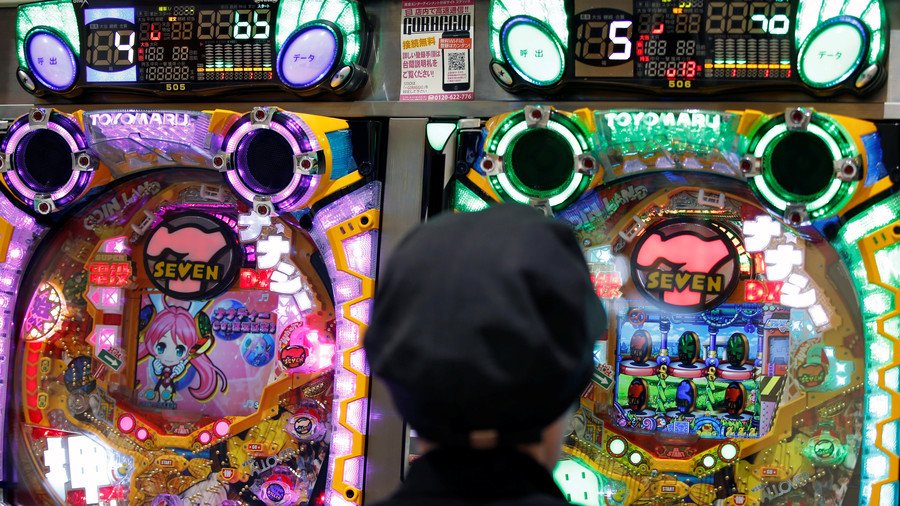 An audit by the UK Gambling Commission says that pushing players to buy chance-based items in video games has lead to a startling spike in gambling addiction among children.
The alarming audit shows (scaling the survey results to UK population figures) some 55,000 children between the ages of 11-16 showcase telltale signs of gambling addiction, including obsessional thoughts about gambling, lying to their parents about it and even stealing money to continue testing their luck. It also shows that as many as 450,000 kids gamble "regularly", with 70,000 at risk of developing an acute addiction.
Among the many ways children are exposed to gambling, one of the hardest to counter is video games: especially, their relatively new tendency to include "loot box" systems, which have players spend real-life money (in addition to what they may have already paid to buy the actual game) for a chance to win various types of virtual rewards. The rewards are usually random with the house setting the odds, tempting players to buy box after box in the hopes of winning rare items. According to the audit, nearly a million children were exposed to gambling by playing games which featured loot boxes, some of which are sold in games age rated for kids as young as 8.
Loot box systems are widely used throughout the multi-billion dollar video game industry, and are featured in several of the most popular games in the world including Overwatch, League of Legends and Counter-Strike: Global Offensive. Activision Blizzard's yearly earnings records show the that company made nearly $4bn solely through in game purchases last year.
Whereas there are compelling arguments to be made in favor of loot box systems, their negative effect on children coupled with their pervasiveness has played a significant role in creating an epidemic of addiction.
In a statement, the Gambling Commission's executive director, Tim Miller, said it's hard to keep up with new and unconventional games of chance: "The most common activities that children gamble on are not licensed casinos, bingo providers or bookies. Instead we found children preferred to gamble in informal environments, out of sight of regulation."
As major game companies develop ever more sophisticated trappings to push users to pay to play on a daily basis, regulators have been left scrambling to close Pandora's loot box. The practice is not without its critics, however, with 2017 seeing several big name game releases scrapping plans for loot box systems citing user complaints. Earlier this year, Belgium declared loot boxes to be a form of gambling and banned the practice entirely.
If you like this story, share it with a friend!
You can share this story on social media: