'Haunted mirror' owned by Titanic's doomed captain could fetch £10k (PHOTOS)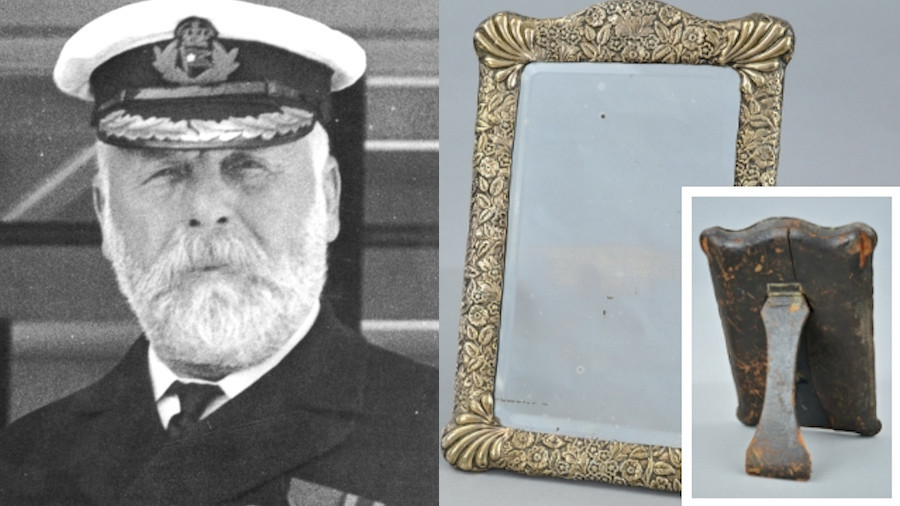 A mirror once owned by the captain of the doomed luxury cruise liner, Titanic, is expected to go for auction, and the piece comes with a chilling letter warning that the silver-framed object may be haunted.
Captain Edward J. Smith left his home in England on April 10, 1912 but never returned after being at the helm of the liner when it struck an iceberg in the North Atlantic Ocean.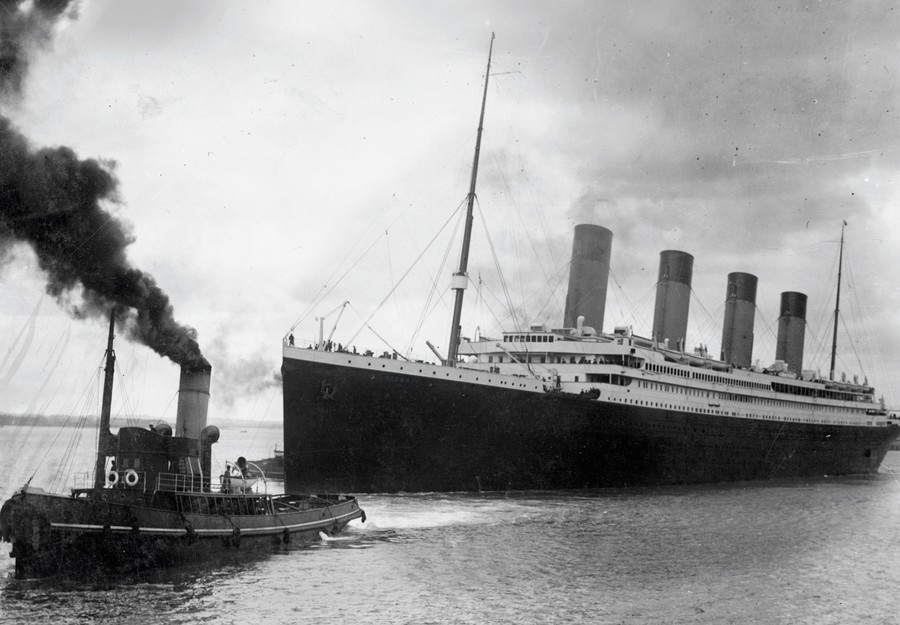 Smith, a British Merchant Navy officer and captain of numerous early cruise ships, went down with the stricken vessel on April 15. Now, a curious item belonging to the captain is up for grabs for anyone with around £10,000 ($12,900) to spare. In lieu of payment, the silver-framed easel mirror came into the possession of Smith's housekeeper after his death.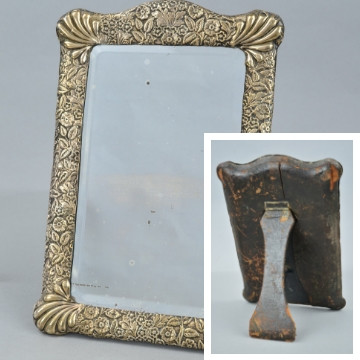 The piece will be put up for sale by Richard Winterton Auctioneers on December 12. However, let the buyer beware – the mirror comes with a letter penned by the housekeeper's sister-in-law, detailing how the captain's face could be seen in the polished metal – years after he sank to the bottom of the ocean.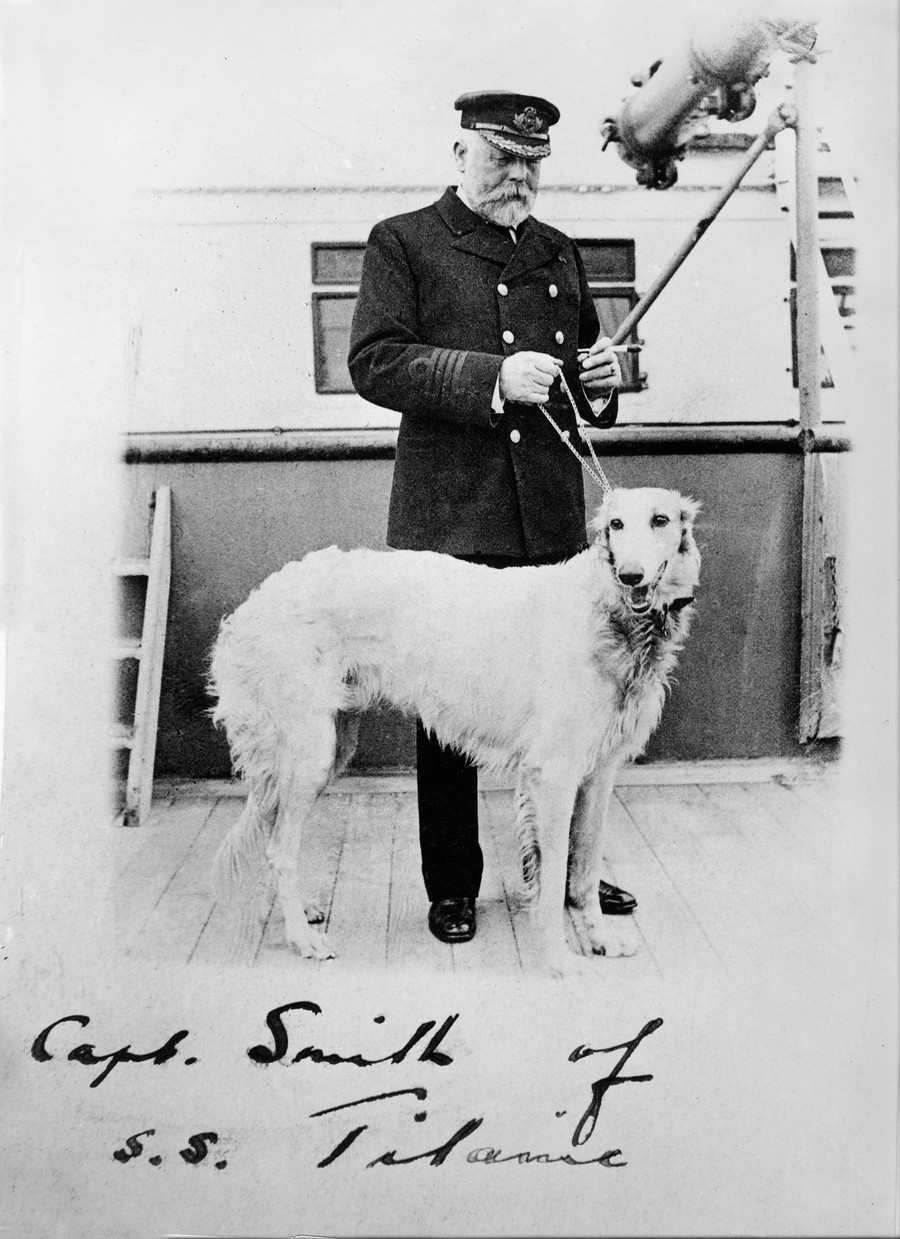 The story goes that every year on the anniversary of the Titanic's demise, a spooky apparition of Smith's face appears in the 'haunted' mirror.
Auctioneer Richard Winterton says Captain Edward John Smith may have looked at his face for the final time in the mirror – a "compelling" and "chilling" prospect for potential buyers. He added that whoever successfully bids for the piece may be getting more than a object in which to preen their looks.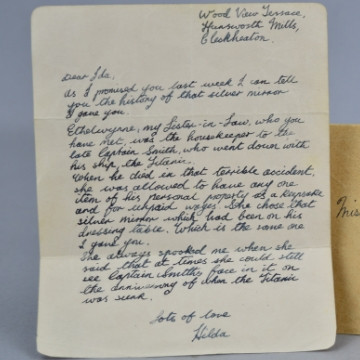 "Captain Smith must have surveyed his own image in this mirror countless times and the legend that his face can still be seen in it on each anniversary of the Titanic's sinking is as compelling as it is chilling," Winterton said.
"Whoever buys this in December will have it in good time to test that legend for themselves on the 107th anniversary next April."
If you like this story, share it with a friend!