More British troops will head to Ukraine to 'defend democracy' – Williamson set to announce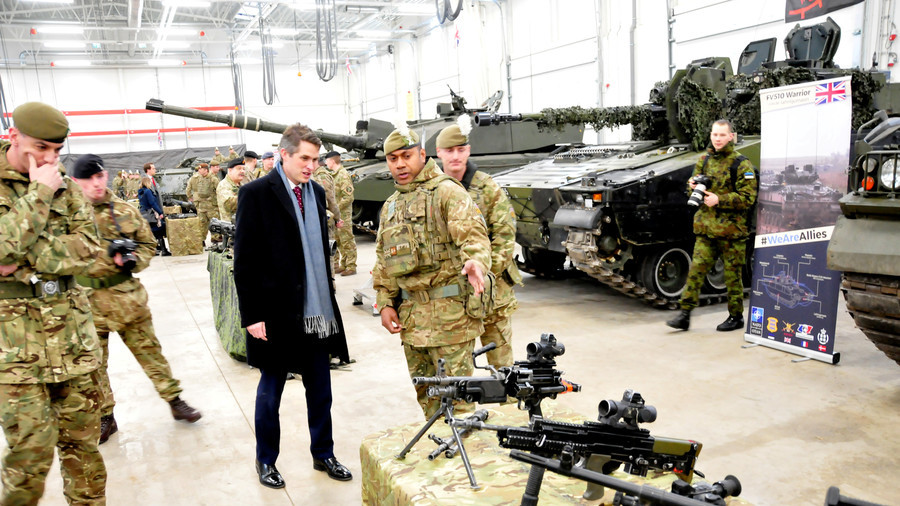 The UK will increase its military support to Ukraine, training their special forces and sending a Royal Navy ship to the country, the British Defence Secretary is set to announce, reports the Daily Telegraph.
The build up of forces in the eastern European country is to defend "freedom and democracy," according to Williamson.
"As long as Ukraine faces Russian hostilities, it will find a steadfast partner in the United Kingdom," the Defence Secretary will say according to the Tory-supporting Telegraph, who have apparently been provided with access to Williamson's speech.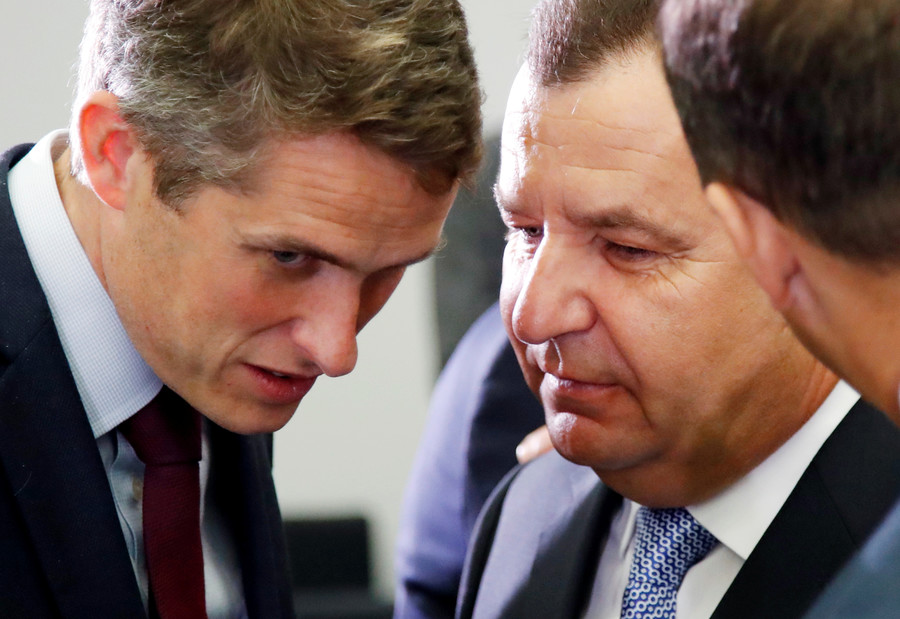 "By continuing to work together, whether through training programmes or military exercises, we help Ukraine to stand up for our shared values.
"Those values of freedom and democracy cannot be traded. I have witnessed on the frontline the effects of the war in the east and this has completely reinforced my support for Ukraine's sovereignty, independence and territorial integrity," Williamson is expected to say.
READ MORE: UK's Def Sec Gavin 'Russia should shut up' Williamson tours Ukraine's 'frontline'
The HMS Echo, a hydrographic survey ship with a crew of 72, will be sent to the region, while Ukrainian Special Forces are set to be trained by their British counterparts.
Some 100 British personnel are currently in Ukraine, reportedly on a training mission in the western city of Lviv and central city of Dnipro, according to the UK Ministry of Defence.
The UK has reportedly trained some 10,000 Ukrainian troops since 2015, in areas such as logistics and identification of improvised explosive devices.
Williamson has been steadfast in his support for Ukraine. During a visit to the country in September, the Defence Secretary – who notoriously told Russia "to go away and shut up" – pledged UK support to the country.
UK Defense Secretary Gavin Williamson the latest Western official to visit the frontline of the war in eastern Ukraine. Photos via Ukrainian Joint Forces Operation. pic.twitter.com/HE9hEg0VvR

— Christopher Miller (@ChristopherJM) September 19, 2018
"Ukraine remains at the front line of a smoldering conflict," said Williamson, adding "but you do not stand alone."
The number of new troops will be subject to Ukrainian requirements, with the Telegraph reporting that it's likely to total some 30 soldiers from the Army and Royal Marines. The new round of training is set to include the skills of mortar planning and counter-sniping.
Training teams from the Royal Marines and Royal Navy will arrive at the beginning of next year, when they will begin work with Ukrainian Marines and the 73rd Special Operations Forces Regiment.
Their mission will precede British Forces' inaugural participation in the joint US-Ukrainian naval drills: 'Exercise Sea Breeze.'
The British gesture of support comes as Kiev is approaching a crucial presidential election in March 2019, with incumbent President Petro Poroshenko's approval rating remaining in single digits. Rebuilding the national armed forces is a key point in his campaigning rhetoric, so a pledge of support from Williamson ought to score the Ukrainian leader some political points.
Poroshenko's reelection bid was hit hard by harsh austerity policies which he had to impose to secure continued loans from the International Monetary Fund. Ukraine also suffers from deteriorating security, as police fail to tackle criminal activities of various paramilitary groups declaring themselves patriots of the country. Its international image was hurt as well by rampant corruption, suppression of media and a rise of radical nationalism and outright neo-Nazism, which even countries not neighboring Ukraine are now finding hard to ignore.
If you like this story, share it with a friend!
Subscribe to RT newsletter to get stories the mainstream media won't tell you.
You can share this story on social media: