'You're paranoid': Man bit by cat dies from rabies after NHS prescribed anti-itch cream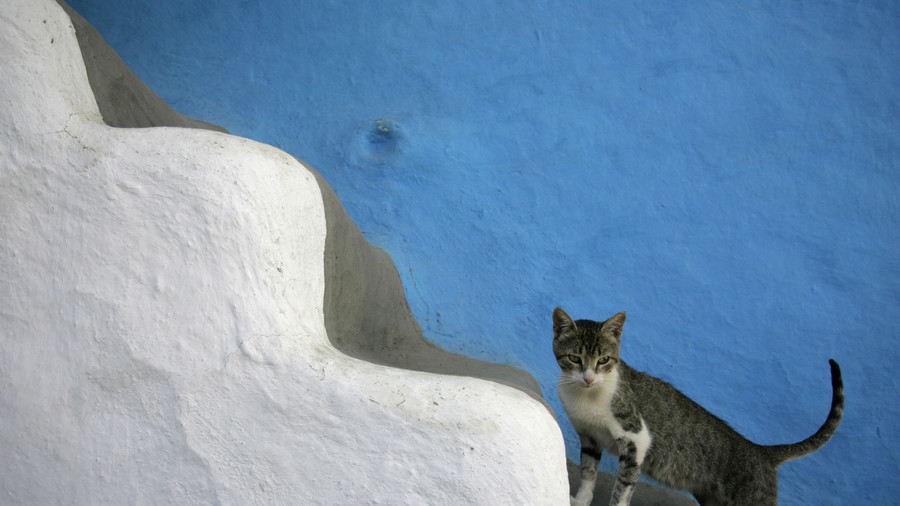 A British tourist who died from being bitten by a rabid cat while on holiday in Morocco was told by the NHS he was being "paranoid" and should go and buy some anti-itch cream, as he did not have the disease, his widow claims.
Omar Zouhri, 58, who was from Aylesbury, Buckinghamshire, went to the Accident and Emergency department of Stoke Mandeville Hospital after a boy who had also been bitten by the rabies-infected cat died. The Sun reports he was given a clean bill of health.
READ MORE: Tiger pursues terrified tourist 'prey' through wildlife park (VIDEO)
Zouhri's GP did later give him a rabies jab, but on returning to hospital, three weeks later, complaining of pain in his fingers, and suggesting he had caught the serious infection, he was simply told "you're being paranoid. You've not got it," according to his widow Chadia. He was told to purchase E45 skin cream, a product used to soothe itchiness.
The next day, Zouhri, who had acted as a full-time caregiver for his wife, was admitted to the hospital with a fever and died six days later, nine weeks after being bitten. He had been transferred to John Radcliffe in Oxford, a decade after his daughter Amira, four, had died in the same hospital from leukemia.
Chadia claims no one would listen to him, saying: "The poor man begged so many for help but no one was there for him. He was transferred to John Radcliffe Hospital. He was able to talk and was aware of people but knew that he was dying.
"At the time he was very angry and said he wouldn't wish what he was going through on his worst enemy. He died in agony. Our two little kids are heartbroken."
"He was a fit, healthy man, he should not have died. And two kids have died, too, because of this cat. It's so, so sad," he told the Mirror.
READ MORE: 25,000 Brits could be infected with contaminated blood from US prisoners and addicts, inquiry hears
Only one in 1,000 rabies victims survives after symptoms appear. The hospital trust said it was investigating but could not comment prior to his inquest.
Think your friends would be interested? Share this story!
Subscribe to RT newsletter to get stories the mainstream media won't tell you.
You can share this story on social media: