Labour MP claims Russian drove speeding car despite man being in Russia, court hears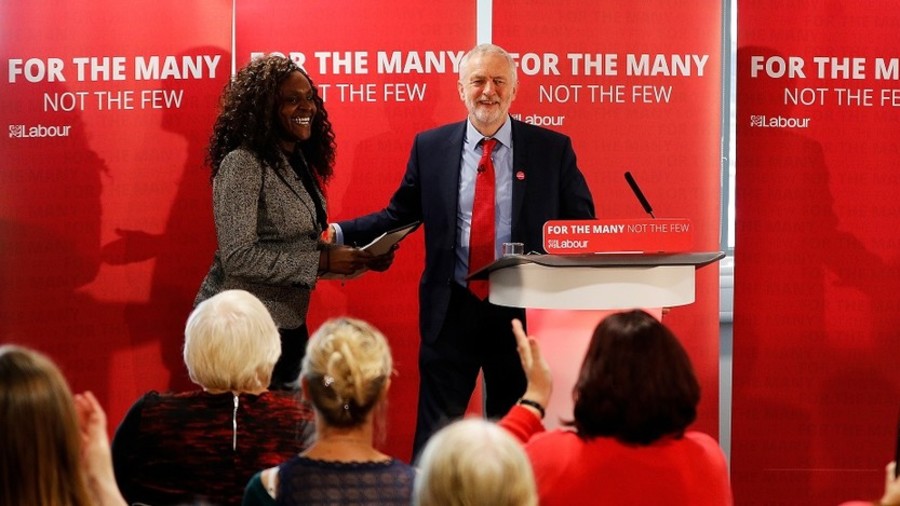 A Labour MP has been accused of plotting to pin the blame for a speeding offence on a Russian national, even though the man was in Russia at the time, a court has heard.
Fiona Onasanya, 35, MP for Peterborough, "persistently and deliberately" lied to the police in an attempt to escape a speeding charge, prosecutors have argued.
READ MORE: 'Sleep with me, I'll make you a Baroness': Lib Dem peer faces 'longest suspension since WWII'
The incident occurred in July 2017, a week after parliament had broken up for summer recess.
The MP's car was clocked doing 41mph in a 30mph zone near a village in Cambridge – a speeding offence Onasanya claimed was not committed by herself.
A Notice of Intended Prosecution (NIP) was returned by the MP, naming the driver of her car as Russian, Aleks Antipow. But jurors were told Antipow was at home with his parents in Russia at the time that the offence took place.
The Russian had previously lived at a house rented by Onasanya and her brother Festus, in Cambridge, the court heard. The contact address and phone number provided for him were also linked to Onasanya's 33-year-old sibling, it was claimed.
Prosecutor David Jeremy QC said: "The purpose in providing the name of a real person as the driver, but providing a false address and telephone number that were connected to Festus Onasanya, was that Mr Antipow, while a real person, would remain untraceable to the police and so the true driver of Miss Onasanya's car on the 24th July 2017 would escape prosecution."
Festus Onasanya had used the same tactic when his car was caught by a speed camera on two separate occasions last year, jurors heard.
Like this story? Share it with a friend!
Subscribe to RT newsletter to get stories the mainstream media won't tell you.
You can share this story on social media: