Brexit deal 'agreed' with EU: UK ministers set to arrive at No 10. for May meeting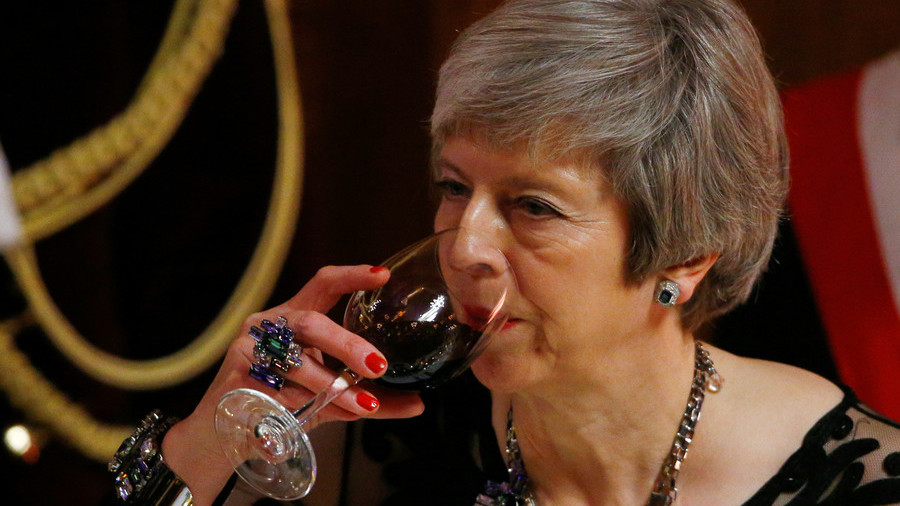 Prime Minister Theresa May is to chair a special cabinet meeting, Wednesday, after a draft deal was reportedly agreed between UK and EU negotiators following intensive talks in Brussels.
According to an unnamed cabinet source, cited in the BBC, the text has been agreed upon at a technical level.
Numerous reports now of a #Brexit exit text finalised. I am told by a good sources that the text had been stabilised but not formalised. That's jargon for agreed at tech level but the fact that Mrs May is ready to submit it to her cabinet shows it's one she is happy with.

— Mark Stone (@Stone_SkyNews) November 13, 2018
Cabinet ministers are, on Tuesday evening, having one-on-one meetings with the PM as she attempts to win their backing for the deal. Ministers will reportedly be allowed to see the key papers on the deal, but not allowed to take them home.
As ministers arrived, first impressions of the deal broke. Despite resigning as Foreign Secretary and thus having no direct knowledge of the said documents, Boris Johnson slammed the deal as "vassal state stuff."
The Brexiteer told the BBC the deal "will mean we have to accept rules and regulations from Brussels over which we have no say ourselves. It is utterly unacceptable to anybody who believes in democracy."
"For the first time in a thousand years this place [parliament] will have no say in the laws that govern this country": Boris Johnson

— John Rentoul (@JohnRentoul) November 13, 2018
The crucial cabinet meeting is set to take place on Wednesday afternoon, when ministers will be able to examine the 400-page withdrawal agreement in more detail. Ministers will be focusing on when the so-called Irish border backstop can be ended, an issue that has riven the cabinet with divisions.
READ MORE: British Airways to be Spanish? Company wants to keep EU status in case of no-deal Brexit – report
Brexiteers MPs, both in and out of the cabinet, have repeatedly raised their opposition to the UK signing a backstop arrangement that will keep the country in the customs union. The backstop has been proposed as a way of maintaining a soft border between Ireland and Northern Ireland.
Despite the reports, a spokesperson for Simon Coveney, the Irish Foreign Minister, stated the talks were ongoing. "Negotiations between the EU and UK on a withdrawal agreement are ongoing and have not concluded. Negotiators are still engaged and a number of issues are outstanding. We are not commenting further on leaks in the media."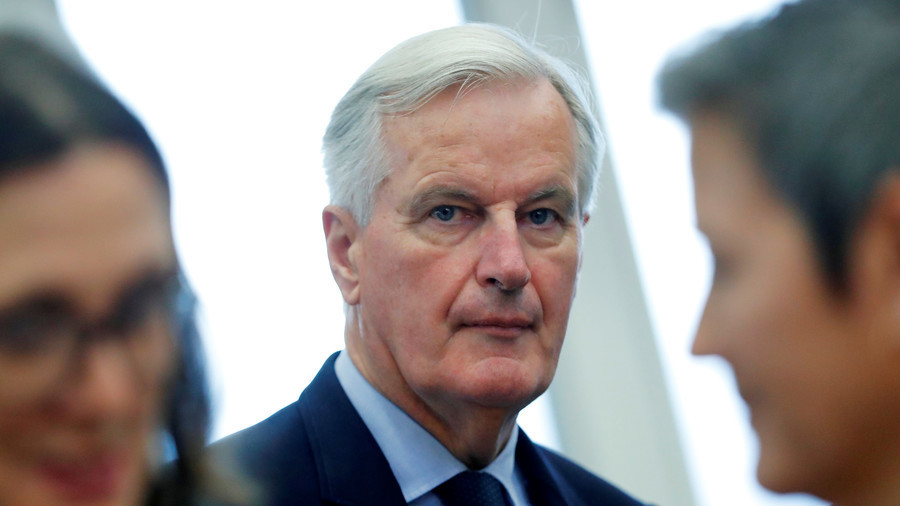 The cabinet was briefed on the current state of the negotiations, as well as planning for Brexit scenarios during a 45-minute discussion earlier today.
Downing Street stated that May had told her ministers that progress had been made, although there were "small number of outstanding issues as the UK pushes for the best text."
READ MORE: 'Russia threat ever more real': UK's May berates Moscow like 'recalcitrant child' & offers salvation
Earlier in the day May was forced into an embarrassing climbdown when ministers stated they would publish a 'full legal statement' ahead of any parliament vote on the Brexit deal. The Tory government did not oppose the Labour motion, fearing a rebellion from their own MPs on the issue.
The news of an agreed deal sent Pound Sterling rocketing, on track for its 2nd-biggest daily gain since January.
Think your friends would be interested? Share this story!