Thumbs up! Putin shakes hands with Trump and Melania during WWI ceremony in Paris (PHOTOS)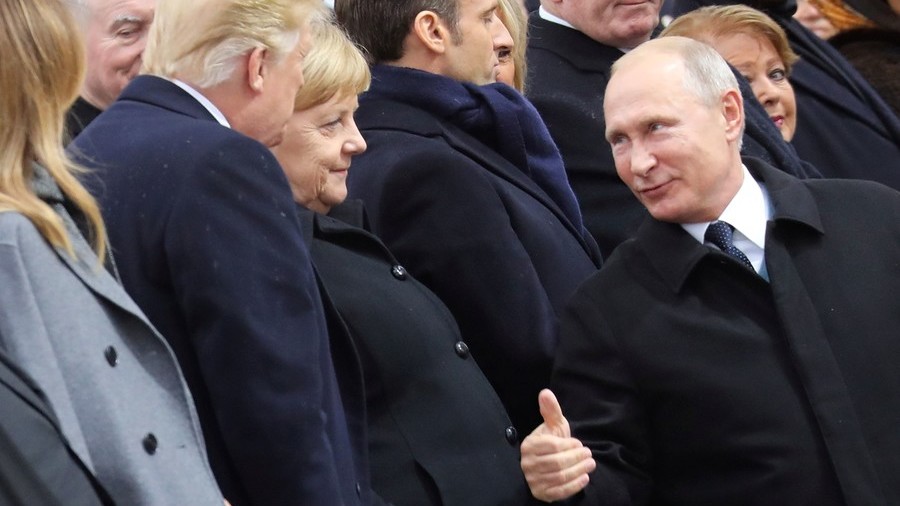 Vladimir Putin and Donald Trump greeted one another during the World War I centenary commemorations in Paris, with the two leaders seen shaking hands and making other warm gestures during the event.
Although both leaders were late to the ceremony, they appeared to be happy to see each other upon their arrival. Putin and Trump were seen nodding at each other, with the Russian leader even tapping his US counterpart on the shoulder and offering up a thumbs up sign.
READ MORE: Topless FEMEN protester almost throws herself at Trump's motorcade in Paris (VIDEO)
Putin also greeted the US First Lady Melania Trump with a warm handshake.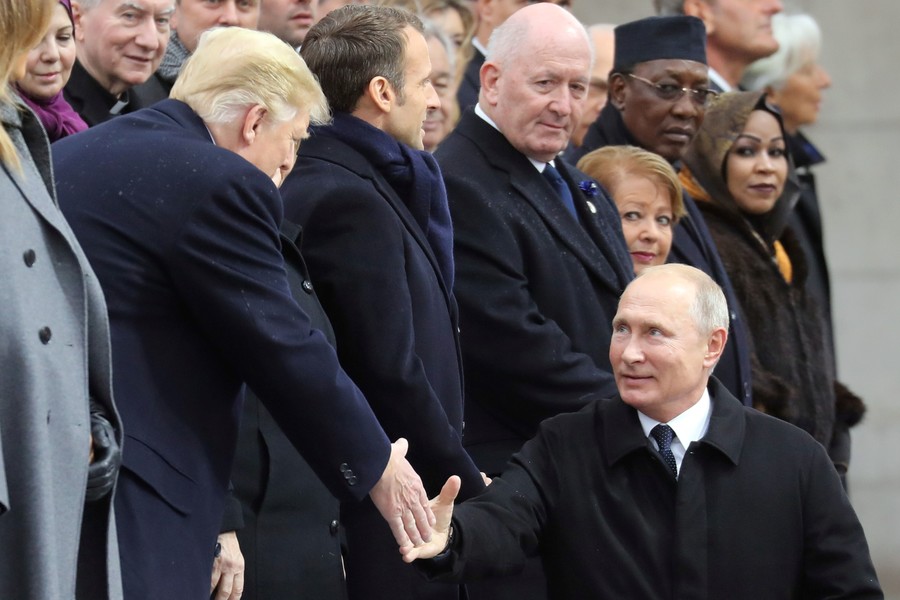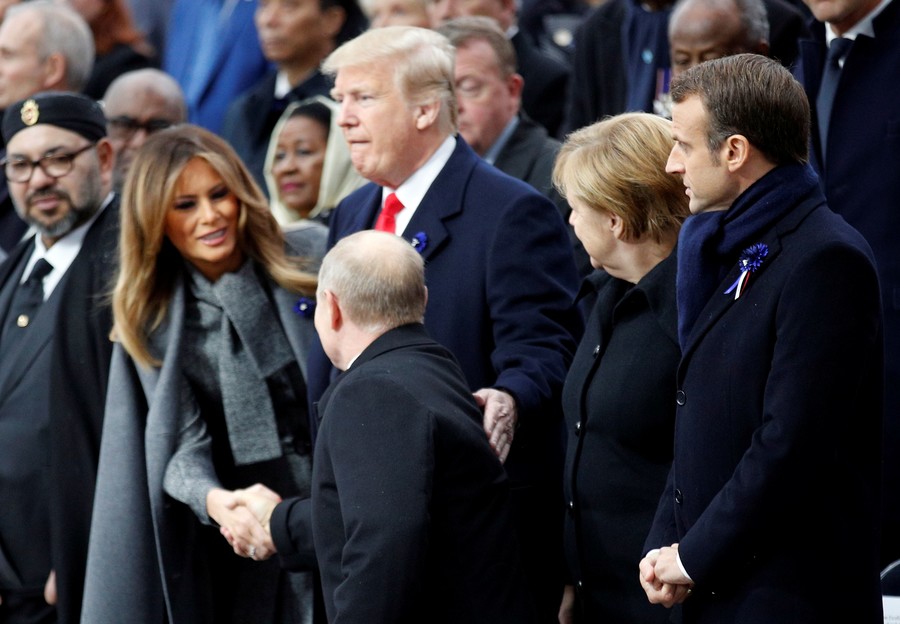 Dozens of world leaders have come to France to participate in commemorative events marking the 100th anniversary of the end of WWI.
With the US continuing to aggressively target Russia with sanctions, encounters between the two leaders have become headline-grabbing news. Adding to this is the so-called 'Russiagate' probe that was launched in May 2017 to investigate Trump's alleged Kremlin ties – an idea pushed by the Democratic Party – which has yet to produce any evidence. In July, Trump and Putin held a summit in Helsinki, Finland, causing much controversy in the US.
Like this story? Share it with a friend!
You can share this story on social media: