British Airways to be Spanish? Company wants to keep EU status in case of no-deal Brexit – report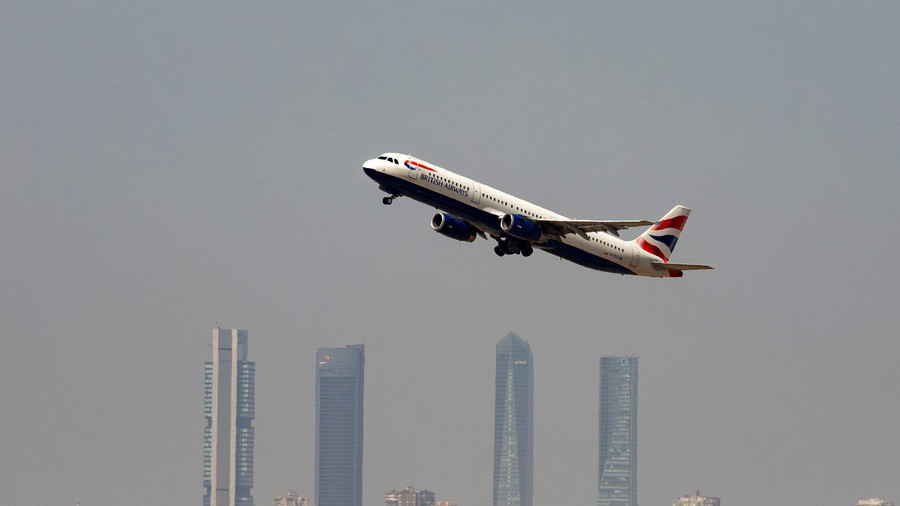 The company that owns British Airways is preparing for a possible no-deal Brexit as it looks to Madrid for help in holding onto its status as a European Union airline, according to a Spanish media report.
IAG, the parent company of British Airways, has been in contact with Madrid since at least last month, El País newspaper reported on Saturday, citing Spanish government and EU sources.
According to the newspaper, IAG is speaking to Madrid in order to ensure it will still meet EU ownership rules if Britain leaves the European Union in a no-deal Brexit. This would be needed to ensure that its operating rights are not jeopardized following the UK's exit from the bloc.
However, Madrid and Brussels reportedly doubt whether the company's status of an EU airline would be maintained in a no-deal scenario.
IAG, which is also the owner of Spanish carriers Iberia and Vueling, is registered in Spain but has diverse shareholders. Under EU airline ownership rules, carriers must be majority owned and operated in the bloc - and IAG could find itself in trouble if UK shareholders were taken out of the ownership equation. The company's operational headquarters is also located in the UK, near London's Heathrow Airport, which could also be a major hurdle.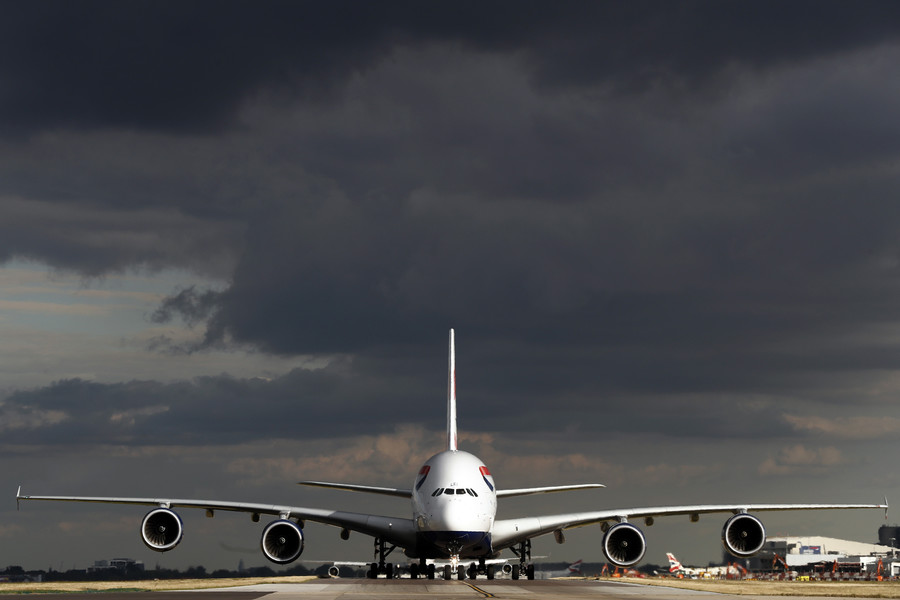 The company's apparent fears stem from the fact that while the UK is slated to leave the EU on March 29, Prime Minister Theresa May has yet to secure a withdrawal deal.
Although IAG declined to comment directly on the El País report, a spokesperson told Reuters that the company remains confident that the UK and EU will reach an air transport agreement.
"Even if there is no Brexit deal, both the EU and UK have said they will put an agreement in place that allows flights to continue," the spokesperson said. However, UK Transport Secretary, Chris Grayling said last month that the EU had yet to agree to talks to put a "bare-bones" aviation contingency deal in place.
Meanwhile, European carrier EasyJet has relocated many of its aircraft to the EU and set up EasyJet Europe as a separate airline ahead of the UK's final exit from the EU.
Like this story? Share it with a friend!
You can share this story on social media: