MI6 knew that terror-suspect was tortured into giving false Iraq-Al-Qaeda info - report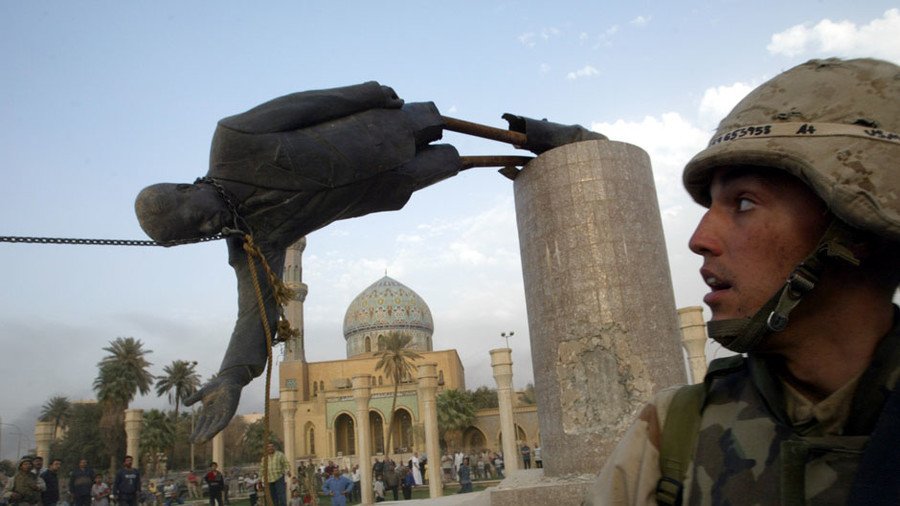 UK ministers relied on questions from a tortured terror suspect to make their case for the Iraq War, the Middle East Eye (MEE) has claimed. British spies fed questions to the suspect even though they knew of his mistreatment.
According to redacted documents, seen by the MEE, an MI6 officer knew that Ibn al-Sheikh al-Libi was placed inside a sealed coffin by the CIA at a US-run Afghanistan based prison. Al-Libi – alive inside the coffin – was then taken, aboard a truck, to an aircraft that was to fly to Egypt.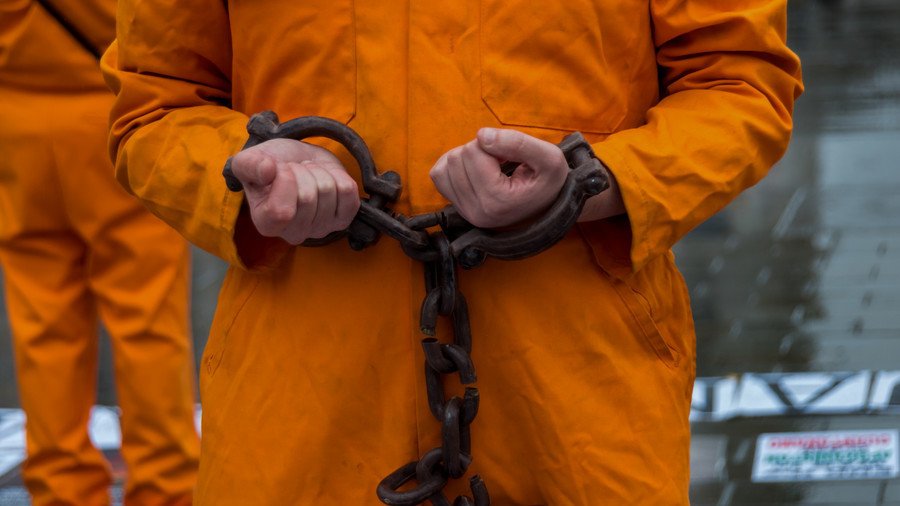 The MI6 officer and his colleagues reported the incident to their department's London HQ, stating that they "were tempted to speak out" on behalf of al-Libi, but failed to do so, adding: "The event reinforced the uneasy feeling of operating in a legal wilderness."
Once al-Libi was in Egypt, a country with a well-documented history of human rights abuses, both MI6 and MI5 fed questions to the detainee, receiving reports from his Egyptian interrogators.
READ MORE: British govt urged to come clean on 'links to torture' after Iraq invasion
Al-Libi, under torture, told his jailers that Osama Bin Laden's Al-Qaeda had links to Iraqi President Saddam Hussein's nuclear weapons program. The claim was cited as fact by US President George W. Bush as he made the case for war.
Upon being returned to the CIA, al-Libi stated that he had lied to avoid further torture. By that point the US, along with the UK, had already invaded Iraq.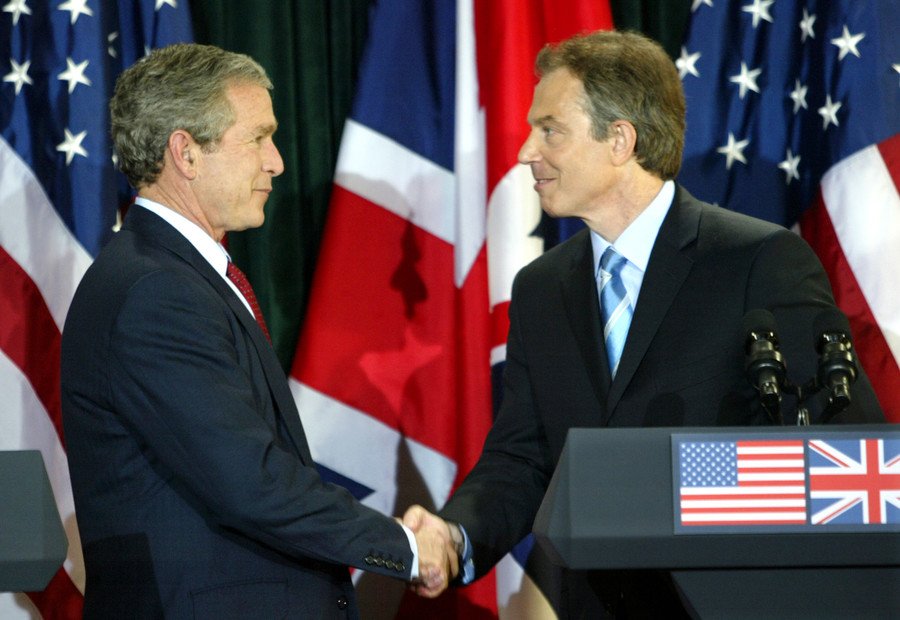 As well as Bush, al-Libi's false information was cited by then-US Secretary of State Colin Powell in his infamous speech advocating for war at the UN Security Council on February 5 2003. On the same day, then-UK Prime Minister Tony Blair told parliament there were "unquestionably" links between Al-Qaeda and Iraq.
"There is evidence of such links. Exactly how far they go is uncertain. However… there is intelligence coming through to us the entire time about this," Blair said.
The US had been keen to link Iraq to Al-Qaeda in the immediate aftermath of 9/11. In evidence disclosed to the Chilcot Inquiry, Bush had raised the issue in a phone call with Blair, who is said to have replied that he couldn't accept it without seeing compelling evidence.
Like this story? Share it with a friend!
Subscribe to RT newsletter to get stories the mainstream media won't tell you.
You can share this story on social media: