UK 'heading for a no deal' Brexit – DUP Chief Whip puts fear in Remainers' hearts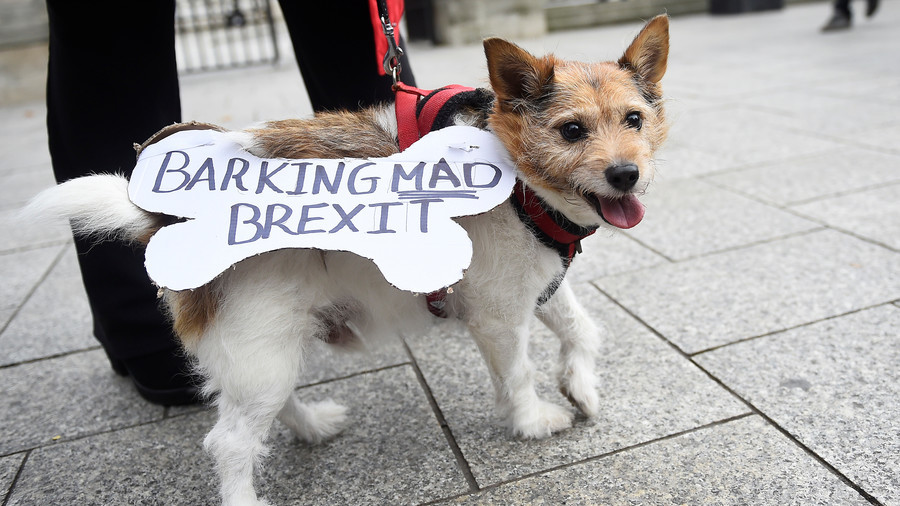 The UK will crash out of the EU with a no deal Brexit, the Chief Whip of the Democratic Unionist Party (DUP) – the Tories' Westminster ally – has warned.
Sir Jeffrey Donaldson tweeted, Tuesday, that a UK-EU deal was unlikely, criticising the Irish government and warning them that a no-deal Brexit would mean "serious consequences" for their economy.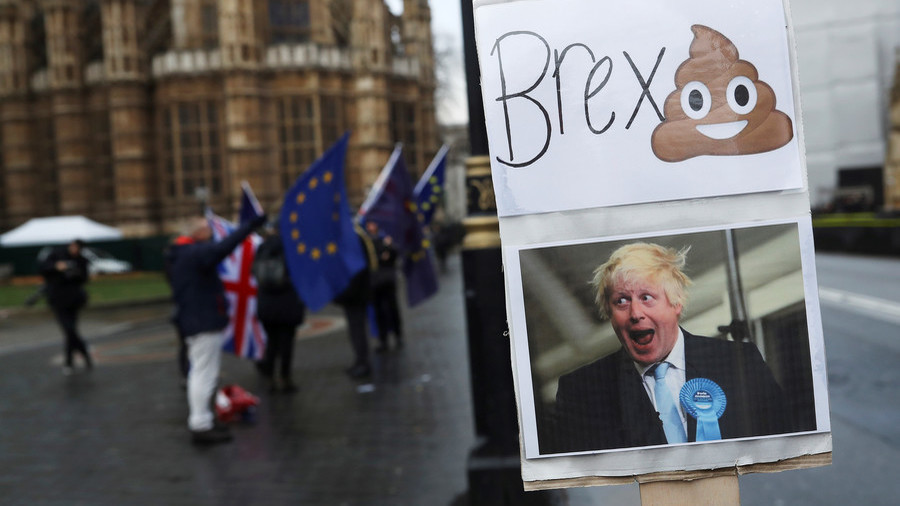 Ireland and the UK are locked in talks over the 'Irish backstop' – a proposal that would temporarily keep the UK in the customs union, following Brexit – in order to prevent a hard-border between the North and the Republic which would undermine the Good Friday Agreement.
READ MORE: No-deal Brexit is 'more likely than ever,' Donald Tusk tells EU leaders
Brussels and Dublin rejected the proposal from beleaguered Brexit Secretary, Dominic Raab, for the UK to have a right to unilaterally pull out of the backstop.
Ireland's foreign minister, Simon Coveney, tweeted: "...a backstop that could be ended by the UK unilaterally would never be agreed to by IRE or EU," prompting Donaldson's response.
Looks like we're heading for no deal. Such an outcome will have serious consequences for economy of Irish Republic. In addition, UK won't have to pay a penny more to EU, which means big increase for Dublin. Can't understand why Irish Government seems so intent on this course. https://t.co/1L4WF1n85N

— Jeffrey Donaldson MP (@J_Donaldson_MP) November 6, 2018
The threat of losing DUP support is a constant worry for Theresa May, without the Ulster unionists' support the Tories would be unable to guarantee a majority in parliament threatening any potential Brexit deal.
Downing Street says Theresa May has told the Cabinet, on Tuesday, she is confident of reaching a withdrawal agreement with the EU and wanted to do so as soon as possible but it must "not be done at any cost."
Her optimism was immediately dampened by the EU's chief negotiator, Michel Barnier, who said that a deal on the Irish border was not "close" and that a "real point of divergence" on the issue remains.
The EU's proposal that Northern Ireland would remain in the customs union and in the single market for goods, has been rejected by London. May is worried that accepting the deal would lead to a rebellion from the hard-Brexit faction in her party.
If you like this story, share it with a friend!
Subscribe to RT newsletter to get stories the mainstream media won't tell you.