Tommy Robinson invited to address US lawmakers, multiple convictions complicate visa decision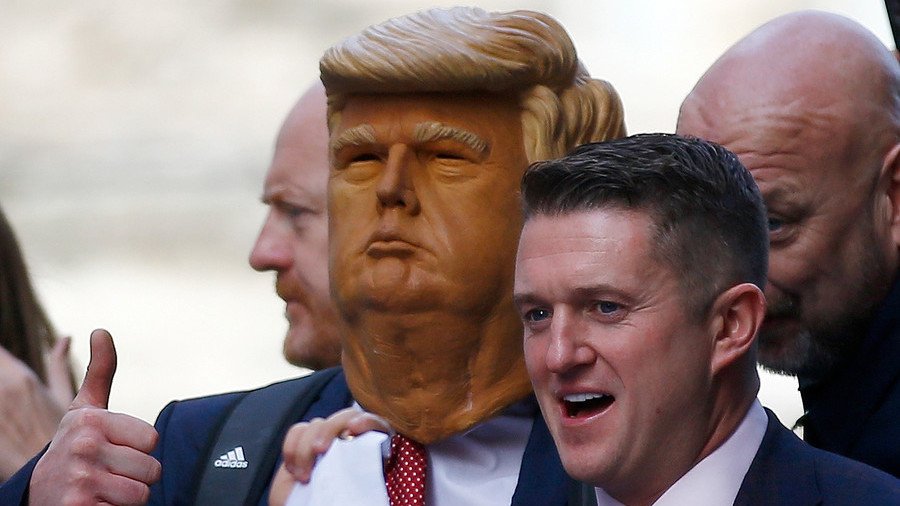 American authorities are reportedly considering Tommy Robinson's visa after the far-right activist was invited to speak at the US Congress by Republican lawmakers and a conservative think-thank that funds his legal battles.
The English Defence League-founder, real name Stephen Yaxley-Lennon, was previously refused entry to the US due to his plethora of criminal convictions. As well as drug possession, violence and public order offences, Robinson was jailed in 2013 for using a friend's passport to travel to New York.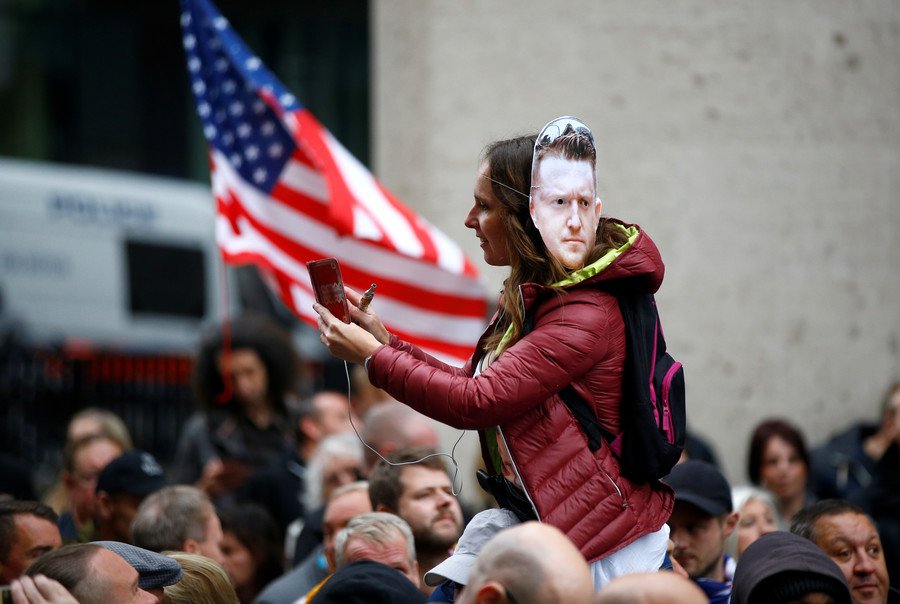 Since then, Robinson has been given sentences for mortgage fraud and contempt of court, the latter of which he is currently on bail for pending a rehearing of the case. Robinson, and his US supporters, will be hoping that a Congressional invite supersedes strict immigration rules.
The Middle East Forum (MEF), a conservative think-tank founded by the avowedly neoconservative Daniel Pipes, invited Robinson to Washington DC along with the far-right David Horowitz Freedom Center.
If allowed, Robinson is set to speak at the Conservative Opportunity Society at the invitation of his supporter, Republican, Paul Gosar and six other congresspeople. Gosar spoke in London, in July, at a rally in support of the then-imprisoned Robinson.
MEF has been funding Robinson's legal battle against the contempt of court charge, and were singled out for praise by the self-styled journalist following his latest court appearance. The think-tank also funded the legal defense of Dutch far-right politician Geert Wilders.
Despite repeatedly falling foul of the British justice system, Robinson has growing support in America. US President Donald Trump tweeted his support, while his ambassador for international religious freedom lobbied the British Ambassador on his case.
Trump's former adviser, Steve Bannon, has repeatedly backed Robinson, stating that he was "the backbone of Britain," during a fiery radio interview earlier this year.
READ MORE: Tommy Robinson: Case referred to Attorney General because it's 'too complex'
Robinson was given a 13-month sentence in May for breaching contempt of court laws outside of Leeds Crown Court. He was arrested after confronting defendants while recording a live video on Facebook as they entered the Leeds courthouse to face trial over sexual abuse allegations.
In August the far-right activist was freed after three judges quashed the original sentence. The case has now been referred to the Attorney General, with the presiding judge deeming it 'too complex' to hear at the Old Bailey.
Think your friends would be interested? Share this story!
Subscribe to RT newsletter to get stories the mainstream media won't tell you.
You can share this story on social media: