WATCH robot give evidence to parliament, outperforming 'some ministers'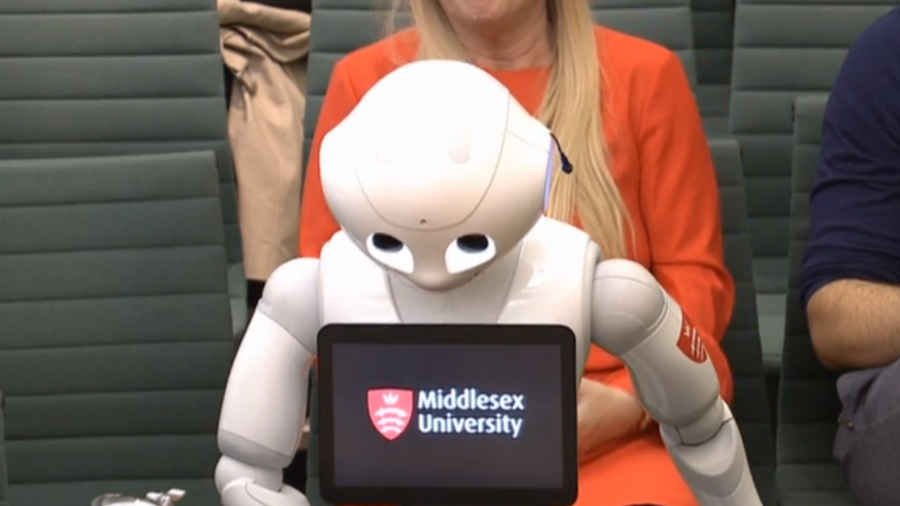 Pepper, an educational robot, got a rare warm reception during a parliamentary committee session. One MP even told the robot that it conducted itself 'better than some ministers.'
The robot was quizzed by the Educational Select Committee over it's potential to work with the elderly, the process was believed to be a UK-first.
Giving evidence alongside students and professors, who have helped develop Pepper, the hearing was part of the committee looking at how robotics can be used to support learning and transform the classrooms and workplaces of the future.
Pepper was also more polite than many MPs, introducing itself by saying: "Good morning chair, thank you for inviting me to give evidence today. My name is Pepper and I'm a resident robot at Middlesex University."
MPs, many of whom couldn't contain their giggles, were then told by Pepper about it's development; a three-year project branded 'Caresses' jointly funded by the Japanese government and the EU.
"Caresses is developing the world's first culturally aware programme assisting and caring for the elderly. Assistive, intelligent robots for older people could relieve pressure in hospitals and care homes as well as improve the delivery of care at home and promote the independent living of the elderly people," it explained.
The robot's performance has been compared to that of Prime Minister Theresa May, often branded by her critics as 'Maybot'. Twitter users were quick to make the comparison.
If you like this story, share it with a friend!
Subscribe to RT newsletter to get stories the mainstream media won't tell you.