'Corbyn would outsource our conscience to the Kremlin,' May tries to unite Tories with Labour attack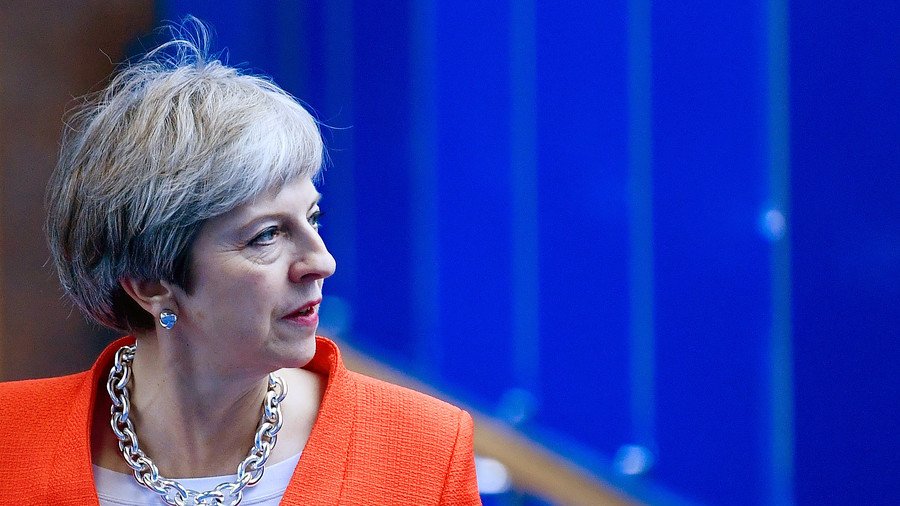 Theresa May went on the attack at the end of a disastrous Conservative Party Conference, in Birmingham. May targeted Jeremy Corbyn's Labour party in a bid to unite the fractious Tory party, riven by the Brexit debate.
The PM has faced open rebellion from her former foreign secretary Boris Johnson and had her leadership challenged by a letter of no-confidence, delivered by a backbench MP.
May came out dancing to Abba's 'Dancing Queen,' in a self-deprecating reference to her recent trip to Africa where she was filmed awkwardly gyrating with locals.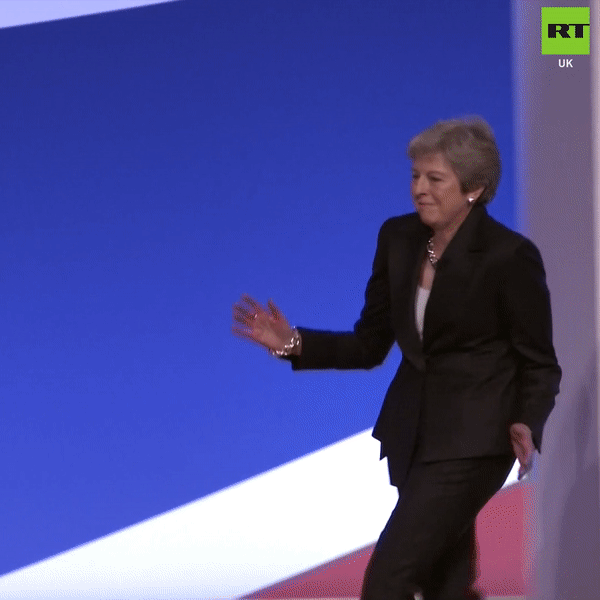 The PM spent the first half of the speech taking aim at rivals both at home and abroad.
May said that her hardest decisions were when she had to approve military action; namely ordering British bombers to strike Syria following a chemical weapons attack they blamed on Bashar al-Assad.
Continuing, she hailed her own reaction to the Salisbury poisoning, praising her allies while slamming the Russian government who she blamed for the attack on Sergei and Yulia Skripal, a claim they have consistently refuted.
Turning her attention to Corbyn, a common target throughout the speech, May hit the dovish Labour leader over his vow to only approve military action if the UN security council agrees, which would give Russia a veto. Corbyn cannot be allowed to "outsource our conscience to Kremlin," May added to much applause from the Tory members.
Inevitably moving onto Brexit, May stated: "Britain isn't afraid to leave with no deal if it has to." She went on to say she has treated the EU with "nothing but respect," and that she expects the same from them.
Addressing the divisions which were all too present during Boris Johnson's rebellious speech yesterday, May urged the party to come together, warning that if they don't "we risk ending up with no Brexit at all."
In an attempt to break with Tory policies of the past, May said that there would be an end to austerity budgets which have decimated public services since the financial crash. "The British people need to know the end is in sight - we get it."
The prime minister was rocked by a letter of no-confidence by MP James Duddridge, news of which broke just minutes before she was set to take the stage.
Like this story? Share it with a friend!
Subscribe to RT newsletter to get stories the mainstream media won't tell you.
You can share this story on social media: