'This is an outrage' – Boris Johnson slams May's Brexit plans in limelight stealing speech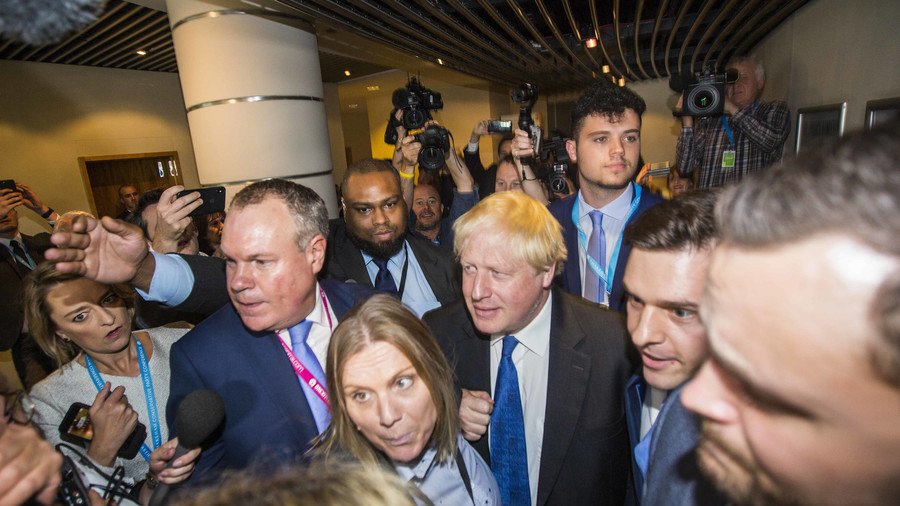 Boris Johnson took over the sidelines of the Tory conference in Birmingham outshining the main event, savaging Theresa May's Brexit plan in a speech some are framing as his bid to take the PM's job.
While the main hall of the Conference has been at best half-full through for most of the time, there wasn't a free seat at Boris's so-called fringe meeting. In fact, journalists reported a three hour queue snaking outside.
The speech, which was high on rhetoric low on new ideas, started off by taking aim at Jeremy Corbyn's Labour Party. Johnson dubbed Labour a "Tony Benn tribute act," referencing the Jeremy Corbyn's mentor who was prominent in the party in the 1980s.
Reason why Boris Johnson keeps mentioning Jeremy Corbyn is because: 1) He is trying to pitch himself as the best person to take Corbyn on2) He is clearly very worried about Corbyn's popularity

— Shehab Khan (@ShehabKhan) October 2, 2018
In fact, Johnson's speech had more than a little of an 80s feel, with the MP aping former-PM Margaret Thatcher calling for a home-owning electorate, while attacking Labour for being anti-aspiration and demanding further tax cuts.
Remember that whatever policies Boris Johnson says he believes in this afternoon, he holds only one real principle: the further advancement of Boris Johnson

— Tom Copley (@tomcopley) October 2, 2018
Boris Johnson's now a Pound Shop Jacob Rees-Mogg: same script, less verve, sounds tired

— Kevin Maguire (@Kevin_Maguire) October 2, 2018
The speech inevitably hit on Brexit, arguing that it was vital the UK leave the EU on the right grounds. "Do not believe that we can somehow get it wrong now and fix it later – get out properly next year, or the year after. Total fantasy."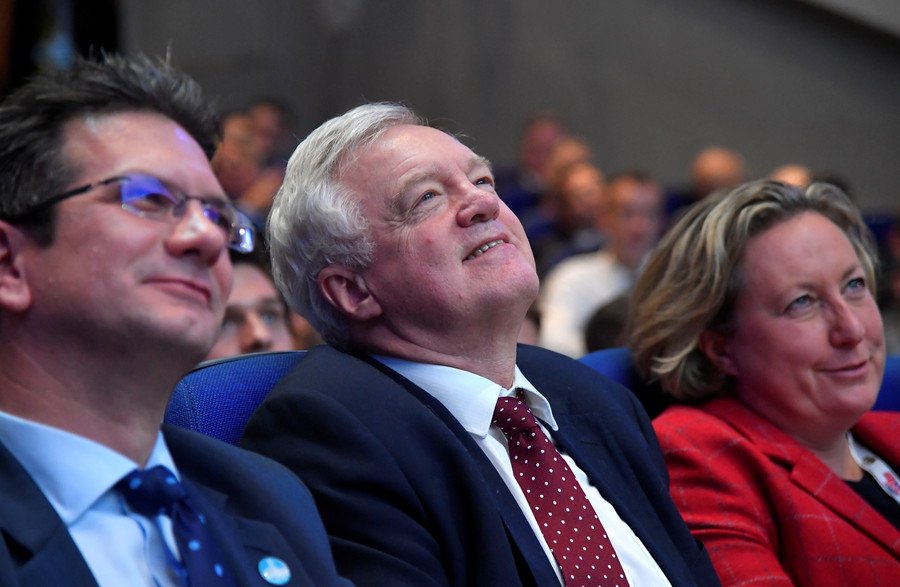 Johnson was in his element; surrounded by his Tory supporters and the baying media who had mobbed him on his way into the hall. The Brexiteer managed his largest applause when he attacked May's Chequers deal, branding it as "not pragmatic, it is not a compromise. It is dangerous and unstable – politically and economically." Before adding: "My fellow Conservatives, this is not democracy. This is not what we voted for. This is an outrage."
READ MORE: More to Citizenship than winning a pub quiz - Javid vows tough tests for immigrants
The clapping was more hesitant when, somewhat surprisingly, Johnson called on the audience to support the beleaguered prime minister, albeit conditionally. "I urge our friends in government to deliver what the people voted for, to back Theresa May in the best way possible, by softly, quietly, and sensibly backing her original plan."
Never wanting to go out on a bum note, Johnson finally rallied the adoring Tories, signing off: "This government will then be remembered for having done something brave and right and remarkable and in accordance with the wishes of the people," a standing ovation followed.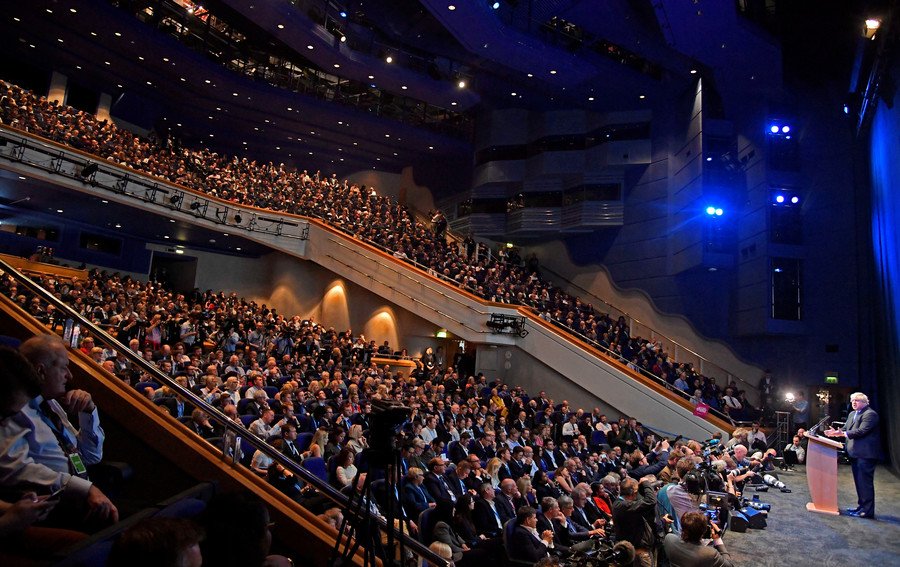 Despite there being nothing particularly new about Johnson's speech – the former foreign minister simply rehashed his previous criticisms of soft-Brexit – it has been the highlight of the drab conference so far. When May takes the podium, Wednesday, it will be telling if she can muster the enthusiasm her frenemy Johnson could on the supposed fringe's of the party.
Like this story? Share it with a friend!
Subscribe to RT newsletter to get stories the mainstream media won't tell you.
You can share this story on social media: