More to Citizenship than winning a pub quiz - Javid vows tough tests for immigrants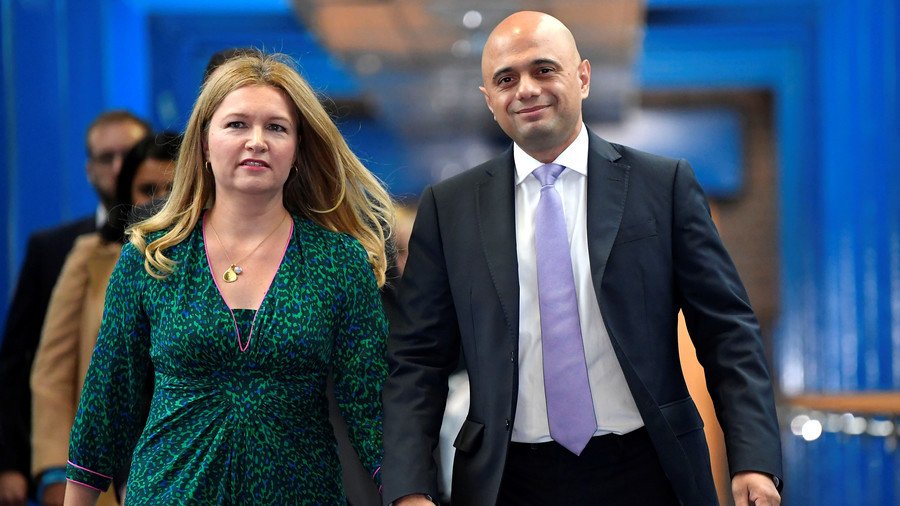 Sajid Javid, the Home Secretary, has announced that the process to become a UK citizen is set to get a lot tougher with harder English language tests and 'British values at the heart' of the process.
The Home Secretary made the announcement at the Conservative party conference in Birmingham, claiming that current arrangements means that there is "no difference in the English language requirement for settlement and for citizenship."
Adding: "Citizenship should mean more than being able to win a pub quiz. We need to make it a British values test - and that's exactly what I will bring in."
READ MORE: 'The People's Republic of Jam Jar' – Rees-Mogg condemned for 'casually racist' comment
Javid claims that this fails to acknowledge the greater significance of British citizenship, or give the incentive for those who have settled here to carry on developing their English language skills.
According to the Conservatives, there will be a consultation on "putting British values at the heart of Life in the UK test" - whatever 'British values' means these days.
Javid, the son of immigrants, whose father, Abdul, came to Britain from Pakistan with a pound in his pocket, told conference: "We are raising the level of language proficiency expected for adults seeking to naturalise as British citizens. Language ability is a key skill which aids the effective integration of adults and their families into the UK and promotes positive outcomes."
The Home Secretary also revealed that the UK government is set to tighten laws on forced marriage. He told assembled Tory delegates that a consultation process regarding the issue would include: launching a communications campaign to raise awareness, as well as giving guidance for professionals within multi-agencies in tackling forced marriage.
READ MORE: UK immigration 'needs drastic reform' as it's revealed 850 people detained by mistake awarded £21m
Perhaps the one big surprise of his speech included praise for his counterpart, Diane Abbott, Labour's Shadow Home Secretary, insisting she deserved credit for being the "first black woman elected to the House of Commons." The comment received a round of applause from the audience.
The speech drew reaction from social media with David Lammy, Labour MP for Tottenham asking if Javid was now going to resign after he warned against "intolerance,""division" and "nationalism." Dan Bloom, the Mirror's online political editor likened Javid's speech to one written by former Tory PM John Major with his reference to his supposed working class roots.
Sajid Javid warns against "division," "intolerance," "closed societies" and "aggressive nationalism" at #CPC18. So will you now be resigning from the Conservative Party?

— David Lammy (@DavidLammy) October 2, 2018
Leadership hopeful Sajid Javid goes the full John Major. "What does the Conservative party offer a working class son-of-an-immigrant kid from Rochdale? You made him Home Secretary."

— Dan Bloom (@danbloom1) October 2, 2018
The government has faced controversy over its 'hostile' immigration policy with the Windrush Scandal coming to the fore this summer, when it was revealed that some individuals who came over from the Caribbean post-1948 were wrongfully denied British citizenship.
Javid was accused by Labour of attempting to "buy the silence" of the Windrush generation by imposing non-disclosure agreements on citizens in return for fast-track compensation payments. The government denied there was any requirement or need to sign a non-disclosure agreement for any individual who receives compensation.
Like this story? Share it with a friend!
Subscribe to RT newsletter to get stories the mainstream media won't tell you.
You can share this story on social media: