UK immigration 'needs drastic reform' as it's revealed 850 people detained by mistake awarded £21m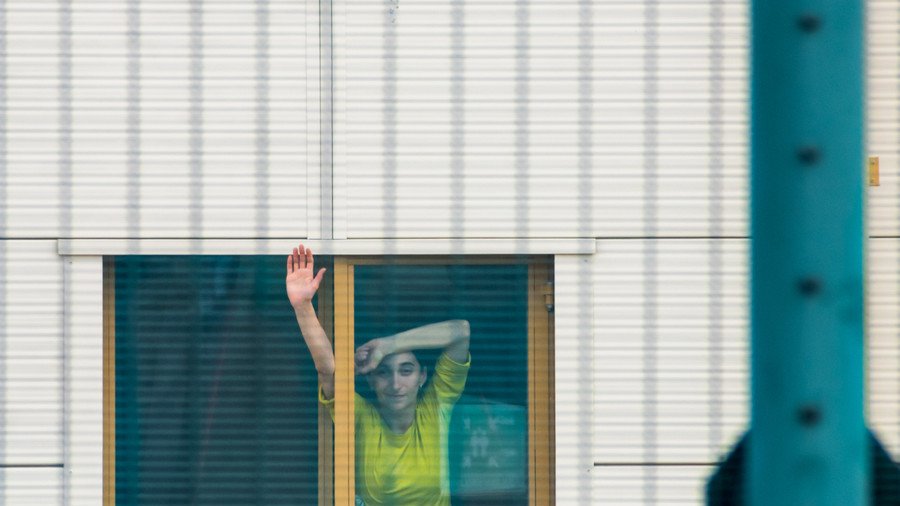 The UK immigration system needs "roots and branch reform", a Labour MP has said, as it emerged that 850 people were wrongfully detained between 2012 and 2017, leading to a £21 million payout from the government.
According to figures released by the Home Affairs Select Committee this week, 171 people were wrongfully detained between 2015-16 and the government was compelled to pay a total of £4.1 million in compensation fees.
There were 143 cases registered in 2016-17, triggering a further £3.3 million payout. While between 2012 and 2015, £13.8 million was paid out to over 550 people after they were unjustly detained in immigration removal centers (IRC).
It comes as Prime Minister Theresa May's "hostile environment" came under the spotlight recently after it emerged Windrush migrants, who had been living in the UK legally for decades, were threatened with, or suffered from, deportation and/or the removal of other rights.
While the figures give no detail on who was detained, Windrush individuals could be among them. The government has already said that 63 were mistakenly deported but has yet to reveal how many Windrush immigrants were detained.
Philip Rutnam, the permanent secretary to the home office, attempted to downplay the figures, stating: "By way of scale comparison, to support enforcement of the UK's immigration law over 27,000 people are detained each year under immigration powers, with up to 3,000 people detained in either the detention estate or prisons at any one time," he wrote.
"Ninety-five per cent of people who are liable to removal are managed in the community, rather than in detention."
In turn, Labour's Stephen Doughty, who sits on the home affairs committee, said: "These figures expose what many of us have warned for months: that the government has been wrongfully locking up individuals as well as wrongfully deporting others.
"The immigration system needs root and branch reform. How are millions of EU nationals to have any confidence in a system that wrongly deports and locks up people?"
Rutnam said in a letter to the chair of the home affairs select committee, Yvette Cooper, that the maximum payout to a single individual was £120,000, while the smallest amounted to a mere £1. The average payout was around £20,000 or less.
If you like this story, share it with a friend!
You can share this story on social media: