'Operation Arse' revealed – Scots plot to rear-end Boris Johnson's PM dream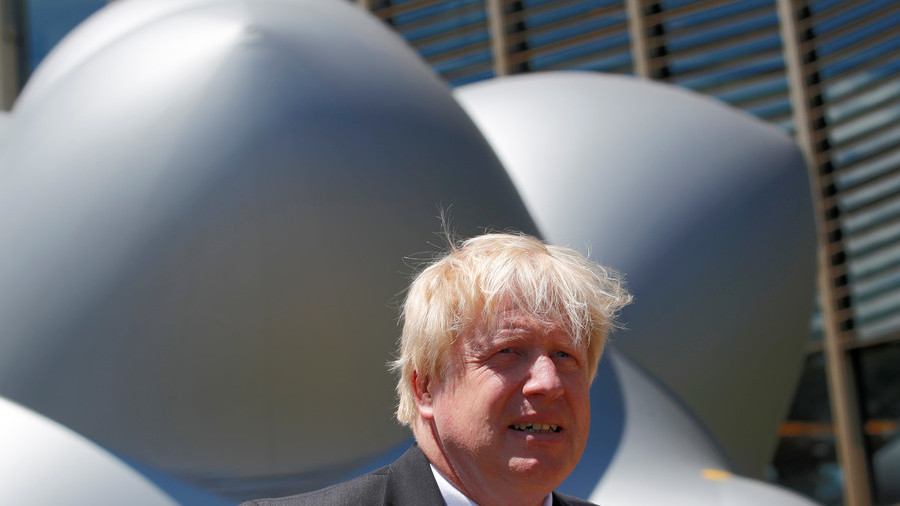 Scottish Conservatives are plotting to stop Boris Johnson becoming prime minister as part of a secret campaign dubbed "Operation Arse," the Daily Record has reported.
While Johnson remains popular among large swathes of the English public, his popularity diminishes north of the border. Internal Tory polling has shown that Boris as PM would threaten the significant gains that the Tories have made in Scotland under Scottish Conservative leader Ruth Davidson.
READ MORE: 'Deranged' and 'preposterous': Divisions on show as Boris Johnson slams May's Brexit plan
A senior Tory source told the Daily Record: "We called [the campaign] that so we'd all be clear who we were talking about."
Operation Arse will chiefly involve Scottish Tory MPs voting against Johnson in any leadership contest, while plotters will also look to spread the message to constituencies that Johnson would be bad for the Scottish Conservatives.
The plans emerged after internal polls, carried out by Lord Ashcroft of 'Piggate' fame, showed that a general election fought between a Boris-led Tory party and a Jeremy Corbyn-led Labour, would be a 50-50 split in a head-to-head contest. Theresa May against Corbyn would see the current PM prevail ahead of the Labour leader by four points, according to the poll.
A Johnson leadership would threaten the 12 seats that the Tories gained 2017 and imperil Davidson's attempt to win the 2021 Scottish elections, according to party strategists referenced in the paper.
The unveiling of Operation Arse comes during the Tory Party conference, a mostly drab affair which has only been notable for the open infighting that solely centers around Brexit and is invariably aimed at Boris Johnson.
READ MORE: Watch Tory MP spank fellow man in attempt to explain whips
The former foreign secretary was attacked by his erstwhile comrades with Chancellor Philip Hammond labeling him incapable of "grown-up politics," along with a number of other barbs.
In a likely attempt to create a furor, Johnson was pictured running through a field of wheat – an apparent mockery of May's infamous admission that this was the 'naughtiest' thing she's ever done.
Johnson will have a chance to have his own say when he addresses a conference fringe event on Tuesday afternoon, where it is almost guaranteed that the human headline-making machine will be in full effect.
Like this story? Share it with a friend!
Subscribe to RT newsletter to get stories the mainstream media won't tell you.