Watch Tory MP spank fellow man in attempt to explain whips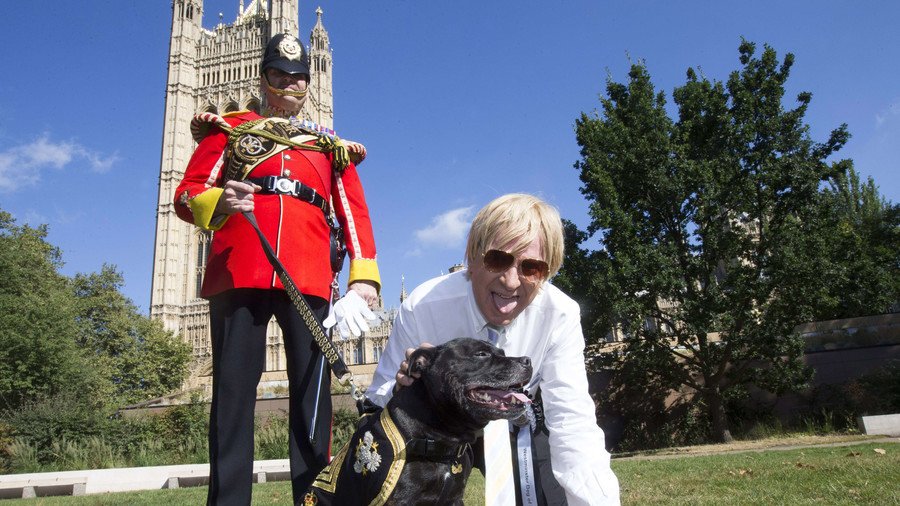 No that's not a man playing Boris Johnson in a skit, in fact it's the lesser known Tory blonde buffoon MP Michael Fabricant who, in an attempt to educate the great British public, has released a video of him spanking someone.
The Conservative MP for Lichfield is seen raising what appears to be a shoe horn – a thing posh people use so they don't have to touch their brogues when they take them off – and striking it against another man's bottom. Fabricant then says, with tongue firmly in cheek, "that's not allowed anymore."
In the video, which also features a clip of cowboys chasing cats through a desert and a nuclear explosion, was produced in order to explain the workings of the whips office, an integral part to the House of Commons.
Fabricant, along with Balls of Steel TV Presenter Mark Dolan, then re-enact the procedure where political parties chose MPs to act as 'whips,' who are tasked with making sure their fellow MPs keep to the party line in parliamentary votes.
READ MORE: 'What a wonderful display of onions': The bizarre world of Liz Truss MP
One of parliament's more colorful figures, Fabricant has courted controversy and ridicule in equal measure. Earlier this year he was accused of 'Islamophobia' after tweeting a picture of London Mayor Sadiq Khan as a pig. Khan is a practicing Muslim. While earlier this year, the MP courted controversy after calling a teenage critic of his "a complete t**t." Fabricant explained himself by arguing the teenager should have been clearer with who she is, adding: "For all I know she is a Russian troll in St Petersburg- there are plenty of those."
Like this story? Share it with a friend!
You can share this story on social media: