Britain's 'backyard'? UK wants to deploy 800 troops to defend 'interests' in the Arctic
Published time: 30 Sep, 2018 16:40
Edited time: 1 Oct, 2018 07:43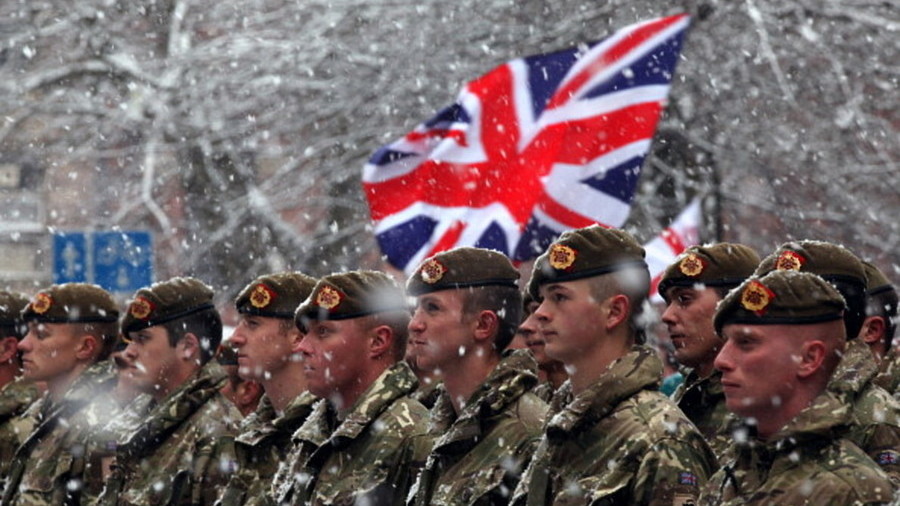 Gavin Williamson wants to boost the UK military presence in the Arctic, citing a "threat" from Russia. He called the area Britain's "backyard," perhaps signaling that the UK would not mind having a piece of the pie.
UK Defence Secretary Gavin Williamson told the Sunday Telegraph he is increasingly worried that Britain's military is failing to keep up with Russia in the high north. Climate change and geography are making the Arctic vulnerable to Russia, he argued, saying melting ice has made the region, with its natural resources, more navigable that ever.
Ahead of his speech at a Tory conference this Sunday, he said there has been an "increased tempo" of Russian submarine activity in the North Atlantic and that it shows Britain needs to "demonstrate we're there." How?
Around 800 Royal Marine and Army commandos will be deployed to Norway every winter throughout the next decade, the newspaper reported. They will be operating alongside US Marines and Norwegian troops.
"If we want to be protecting our interests in what is effectively our own backyard this is something we need to be doing," Williamson said. The "backyard" part may leave many scratching their heads, as the question of whether or not the UK is an Arctic state remains open.
Williamson's 'geography' aside, there is an Arctic Council, a major international body that brings together eight countries with sovereignty over the lands within the Arctic Circle, namely Canada, Denmark, Finland, Iceland, Norway, Russia, Sweden, and the US. Apart from these, there are numerous observer states, including Britain.
In 2011, the council clarified its criteria for the admission of observers – these states must "recognize Arctic States' sovereignty, sovereign rights and jurisdiction in the Arctic," which the UK had done.
The Foreign Office said in 2013 that it will "support and respect the sovereign rights of the Arctic States to exercise jurisdiction over their territory." The Arctic Council was established in 1991 to overcome the Cold War-era hostility between nations of the high north.
However, it seems that the specter of the Cold War is alive and well, at least in Williamson's mind.
"If we could turn back the clock 10 years many people thought that the era of submarine activity in the High North, in the North Atlantic, and the threat that it posed did disappear with the fall of the Berlin Wall," he said, claiming the threat "has really come back to the fore."
Russia is indeed increasing its military presence in the Polar regions, and has also warned that the protection of its interests there "remains among top priorities of Russian armed forces."
However, Russia's Arctic exploration is not at all restricted to military activities. Earlier this year, it emerged that Moscow is building a giant railroad to boost commerce between Europe and Asia, and even considers opening the Arctic to Chinese tourists.
Subscribe to RT newsletter to get stories the mainstream media won't tell you.