International competition in Arctic could lead to military conflict – Russian DM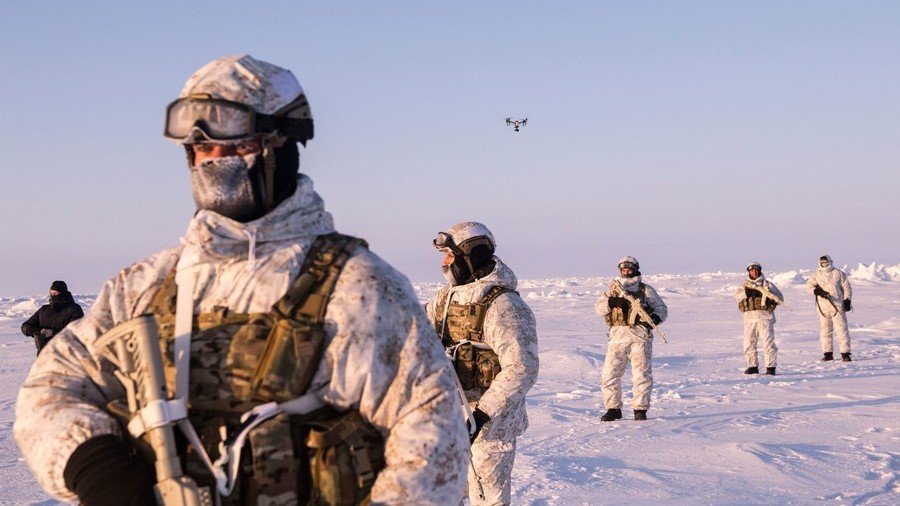 Russian Defense Minister Sergey Shoigu has said that resource-rich Arctic regions have become attractive to many nations and warned that the situation could lead to a military confrontation, for which Moscow must be prepared.
"The protection of Russia's interests in the Arctic region and the active development of this region remain among top priorities of the Russian military forces. Today the Arctic has become a point of territorial, resource-seeking and military-strategic interests of a whole number of nations. This can lead to an increase in the conflict potential in the region," Shoigu said at the Friday conference of the senior officials of the Defense Ministry.
Apart from Russia, the minister said that several nations have ice-breaker ships in the Arctic, such as Sweden, Germany, South Korea, Sweden, the United States and China. He also emphasized that Russia's Northern Fleet continued to implement the complex plan to improve its capabilities.
"This spring the Northern Fleet accepted the Ilya Muromets icebreaker [the first Russian icebreaker in about 45 years built specifically for Navy purposes] and the Elbrus supply ship. This summer we launched the Admiral Gorshkov frigate and the Ivan Gren landing ship. The state tests of the Academician Pashin fuel tanker are currently under way," Shoigu told the defense officials.
He went on to say that before the end of the year the North Fleet would receive five combat ships, five supply ships, 15 aircraft and 62 radar stations and missile-radar complexes. As a result, 56.7 percent of all of the North Fleet's weapons and equipment will be the most modern models, the minister said.
Also, Russia has continued construction of military bases in Arctic regions and conducted exercises in extreme conditions to boost the combat readiness of military personnel. One such exercise is the continuing expedition of the Arctic Brigade to the Novaya Zemlya Archipelago conducted together with the Russian Geographical Society.
This was not the first time Shoigu spoke of growing international competition in the Arctic and warned of potential aggressors. In early 2015, the minister said that Russia would use military means to protect its interests there if such need arises, as part of the general policy to "guarantee national security."
Protection of national interests in the Arctic region was included in the new Russian military doctrine adopted in 2014.
Subscribe to RT newsletter to get stories the mainstream media won't tell you.
You can share this story on social media: