Sexism row after female player given code violation for removing shirt at US Open (VIDEO)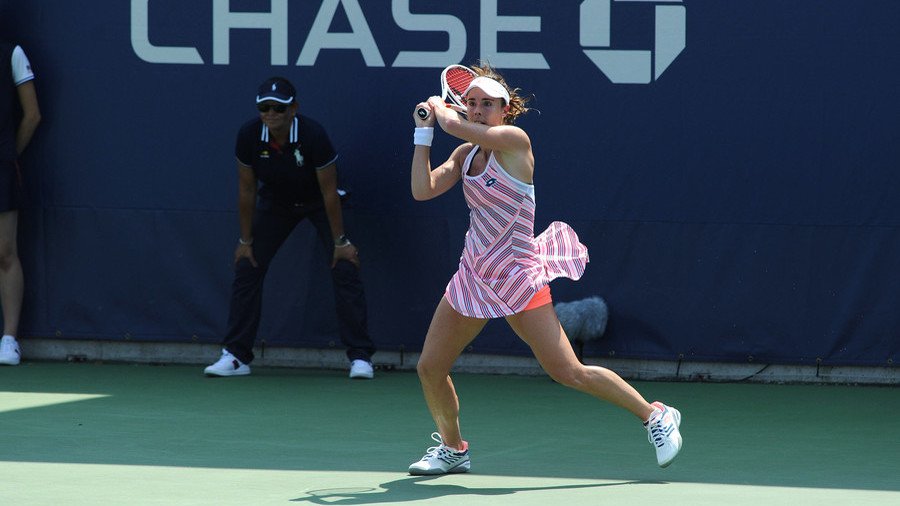 A sexism row has erupted online after French tennis player Alize Cornet was handed a code violation for briefly removing her shirt during her US Open first round match against Johanna Larsson of Sweden.
Cornet briefly adjusted her shirt on court following a break between the second and third sets, after realizing it was on the wrong way round.
She was handed a code violation by umpire Christian Rask – which amounts to a warning – as Grand Slam rules state female players are not allowed to change clothing on court, and must do so in the dressing room.
However, male players are freely allowed to swap shirts on court – and have done so during the searing heat and humidity that has affected this year's tournament at Flushing Meadows.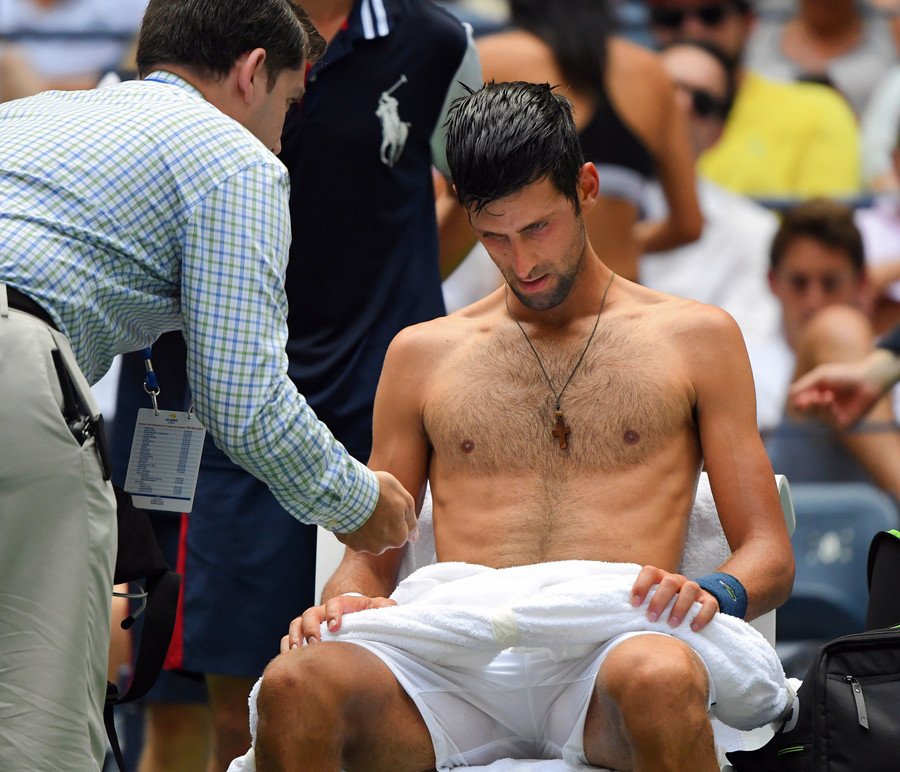 Cornet was hit with the violation after returning to court from a 10-minute 'heat rule' break between sets, as temperatures approached 100F (38C) in New York.
The fact that the player was punished, while male competitors have swapped shirts freely in the searing heat, was picked up on by many online – including Judy Murray, the mother of men's star Andy Murray.
Alize Cornet came back to court after 10 minute heat break. Had her fresh shirt on back to front. Changed at back of court. Got a code violation. Unsportsmanlike conduct..... 😳But the men can change shirts on court. https://t.co/sCN4KDXYTb

— judy murray (@JudyMurray) August 28, 2018
The thing is, I'm not seeing a single male that's offended... I don't think it's a male issue... It's the issue of that one umpire.

— Owen. (@Obie_89) August 29, 2018
You cannot be serious! Men change their shirts on court all the time ... that's ridiculous!!!!

— Joy Vaz (@joy_vaz) August 29, 2018
BS indeed. It was obvious when she left the court she wasn't clearheaded due to the heat so she put the top on backwards. What she did was no different than the men. Women wear sports bras in public all the time.

— BirdsFan99 (@thejester999) August 29, 2018
Cornet, 28, went down to a three-set defeat 6-4, 3-6, 2-6 to her Swedish opponent.
READ MORE: Ex-Iran president tweets support for Serena Williams over French Open 'catsuit' ban
The intense heat in New York has forced several retirements at the tournament so far, with five men quitting their first-round matches on Tuesday because of the issue – including Russia's Mikhail Youzhny.
You can share this story on social media: