BBC misquotes Trump with 'war will follow' Iran tweet, doesn't bother deleting it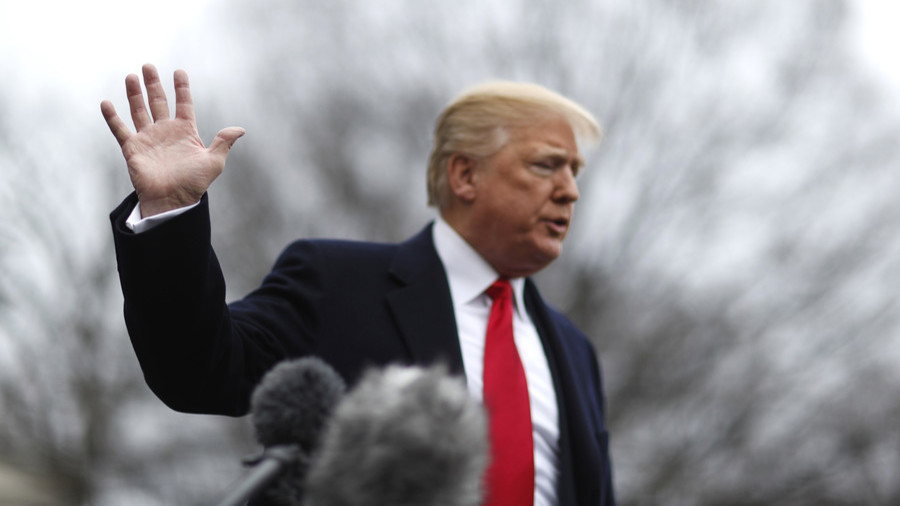 The BBC was attacked after claiming US President Donald Trump told the UN General Assembly 'war will follow' in reference to Iran. One problem, Trump said 'more will follow,' and the BBC are yet to delete the erroneous tweet.
The tweet read: "Donald Trump tells UN General Assembly "war will follow" after his decision to re-impose sanctions on Iran, who he accuses of "slaughter in Syria and Yemen."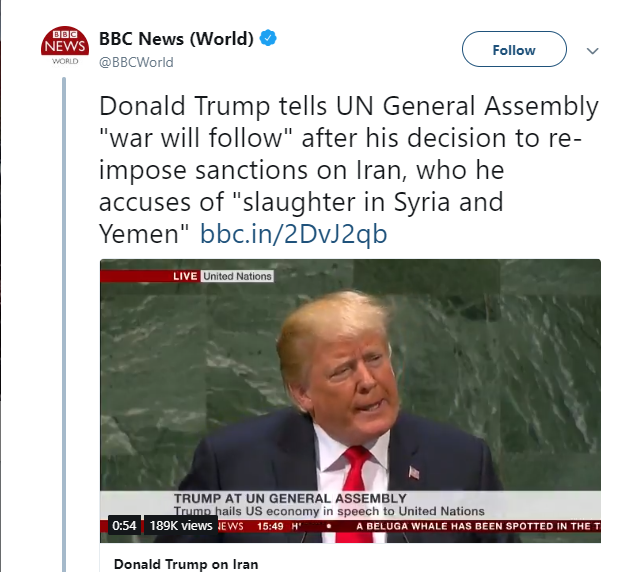 The corporation issued a correction, some 19 hours later, in which they used the hashtag "#honestmistake." However their contrition didn't stretch far enough for them to delete the false tweet. Their inability to do so drew ire from many on social media.
UMMMM BBC, one of the most followed, important news orgs in the world, Tweeted that Trump said "war will follow" with Iran…. Then are like "oops sorry" https://t.co/aL5xXH0NVv

— Hadas Gold (@Hadas_Gold) September 26, 2018
Look at subsequent tweet by BBC. It was a mistake apparently. Trump said "more will follow" and not "war will follow". They just put a bledy #ourbad and left it at that !!

— prithvi k (@prithviks) September 26, 2018
To be fair to the BBC, Trumps diction is so bad, it did sound like how first reported.

— Thomas Leng (@leng_thomas) September 26, 2018
Trump drew laughter from the assembly hall when he hailed his administration's unparalleled achievements since coming to office. The rest of the president's speech addressed issues including peace on the Korean peninsula, the brewing trade war with China and tensions with Iran, where the BBC made their mistake.
UPDATE: Since the publication of this story the BBC has deleted the tweet in question.
Like this story? Share it with a friend!
Subscribe to RT newsletter to get stories the mainstream media won't tell you.
You can share this story on social media: