Corbyn called for boycott of Arsenal FC in 2006 in protest of club's deal with Israeli tourist board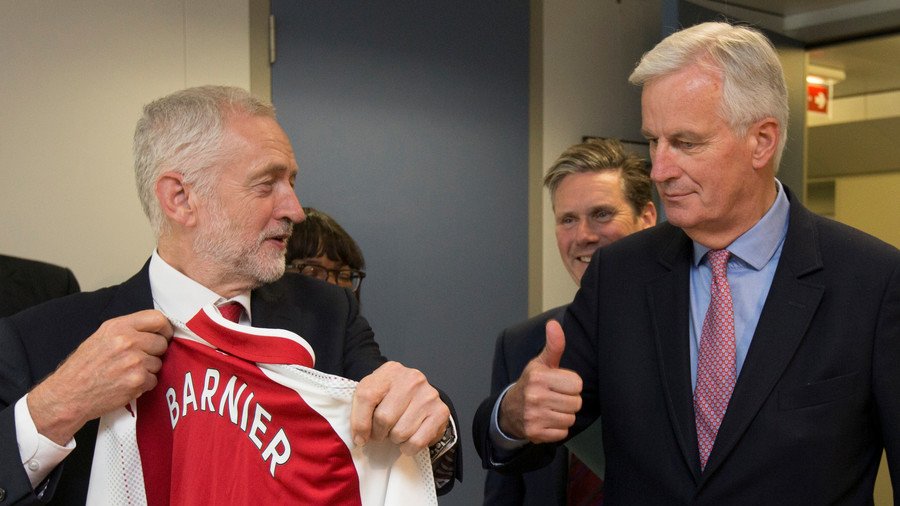 Jeremy Corbyn urged fans to boycott his favorite football club, Arsenal FC, in 2006, after they struck a sponsorship deal with the Israeli tourist board, saying it's wrong to treat both 'Israel and Palestinians as equals'.
The Labour leader, who is a lifelong Arsenal FC fan and supporter of the Palestinian people, called on fans to boycott the club, after Israeli holiday destinations were advertised at the stadium. The £350,000 deal was signed off by Dubai-based Emirates airline, Arsenal's prime sponsor, before going ahead, the Mail Online reported.
Speaking at the Palestine Solidarity Campaign Trade Union Conference in 2006, Corbyn said: "We must campaign against and boycott Arsenal football club for their arrangement with the Israeli tourist board."
"It is wrong to treat both parties [Israel and the Palestinians] as equals," he said, adding:
"The situation is the running sore of US foreign policy."
The revelation has been met with anger from his opponents, with one social media user urging Corbyn to "stop digging" in reference to the anti-Semitism 'crisis' within Labour. Another hopes that he is "roundly booed" the next time he attends an Arsenal football match. The Labour supporters, meanwhile, are asking why the Mail has trawled through 12 years of history to find a "non-story."
Neil Clark, a journalist and broadcaster, told RT that this latest story on Corbyn is part of an ongoing campaign to push him to the point of resignation – and that it will continue so long as he is Labour leader.
"There is quite clearly a campaign to get Jeremy Corbyn to stand down or failing that to really smear him, try to keep this [story] so often, that he is an anti-Semite or that he is someone that has a problem with Jewish people," Clark told RT.
Have you seen this for sheer desperation?!! The Mail has trawled back 12 years now for another non-story! 🤦🏻‍♀️🤦🏻‍♀️🤦🏻‍♀️https://t.co/zxaeK0fXs2

— Ms G Richards - #JC4PM #GTTO ✊🏻 (@Grombags) September 20, 2018
Consummate desperation: a 12 year old non-story.Is this all they have to try and detract from the humiliation May is inflicting on us daily in the REAL news?Corbyn calls for Arsenal boycott after it advertised Israeli tourism https://t.co/z6WgIUQK9W via @MailOnline

— Kenny D. (@AusterityMyArse) September 21, 2018
He also insisted that people should not be surprised by this latest revelation, as Corbyn has long been "a strong critic of Israel" and that everyone should be free to criticize Israel just like any other country.
"Jeremy Corbyn has been throughout his career an opponent of imperialism and a strong critic of Israel and that's his position," Clark said.
"His criticism of Israel is legitimate. Israel is a country that should be criticized, that can be criticized. We criticize America, we criticize France, people criticize Russia, and they criticize Germany."
READ MORE: Sun boycott: British journos accuse Corbyn-supporting group of 'press censorship'
A Labour spokesman said: "Jeremy has never boycotted an Arsenal game. He does support targeted action aimed at illegal settlements and the occupation of Palestinian territories, and has backed campaigns to bring it to an end."
Corbyn is on record as saying that he opposes a boycott of Israel as a whole, but supports a a "targeted" boycott of produce from illegal settlements on the West Bank.
Like this story? Share it with a friend!
Subscribe to RT newsletter to get stories the mainstream media won't tell you.
You can share this story on social media: